Ashay University will be hosting a Ghana Presentation today [Sept 28] from 6.00pm to 7.30pm at Bermuda National Library.
Mwalimu Melodye Micere Van Putten said, "This past July, I took a small group of Bermudians to Ghana, West Africa. For most, it was their first trip to Africa and it was an experience of a lifetime. Ashay University Ghana 2017 were a diverse group of women who went to learn, explore and reconnect.
"It was an absolutely amazing experience for all of us and we have gotten numerous requests to share our journey.
"The Ghana Presentation is free to the public, will serve light refreshments and a cultural nutritious meal of reflections, stories, artifacts and a photo slide presentation chronicalling our Motherland Journey.
"It will be on the second floor of the Bermuda National Library from 6 to 7:30 pm. A family-friendly event, all are cordially invited."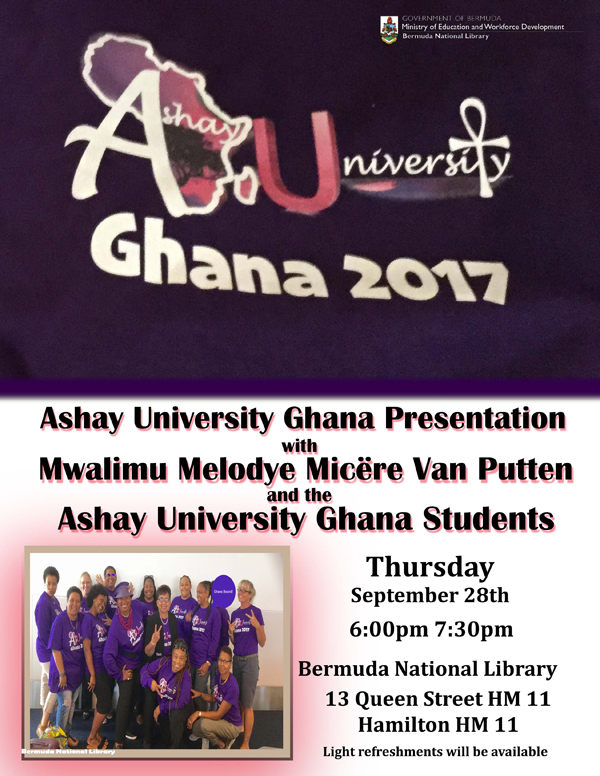 Read More About
Category: All