On Wednesday [Sept 20], Premier David Burt hosted a luncheon at the Union League Club in New York City. He was joined by Minister of Tourism and Economic Development, Jamahl Simmons, the Ministry's Permanent Secretary Randy Rochester and Sean Moran, Head of Business Development at the Bermuda Business Development Agency.
The luncheon was attended by 24 guests including investment professionals, wealth managers, and venture capitalists with varied interests from hospitality, technology, agriculture, energy and transportation.
Katten Muchin Rosenman LLP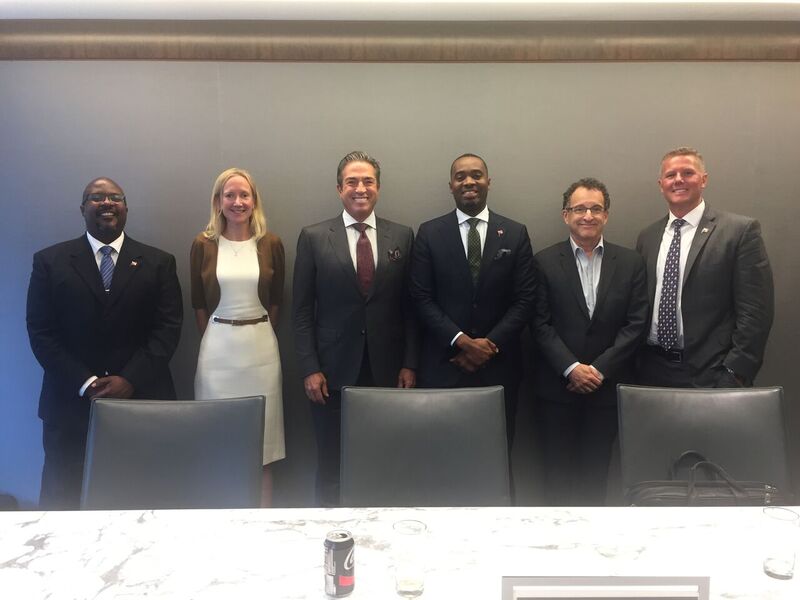 While in New York, further meetings were held with leading law firm Katten Muchin Rosenman, LLP, Rosecliff Ventures, a venture capital firm with a focus on technology, and many investor representatives including, among others, the Wafra Investment Advisory Group, Ridgewood Investment and Astor Investment Management.
Premier Burt with Mr. Mike Murphy of Rosecliff Ventures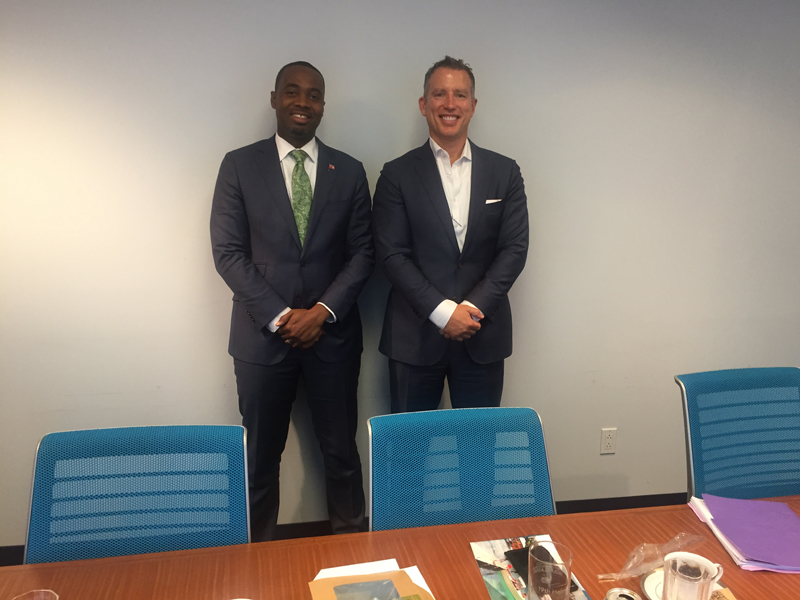 Premier Burt said, "This week's trip to New York provided the government with the opportunity to create new relationships and also reconnect with our established Bermuda business advocates. We made it clear that Bermuda is open for business and investment."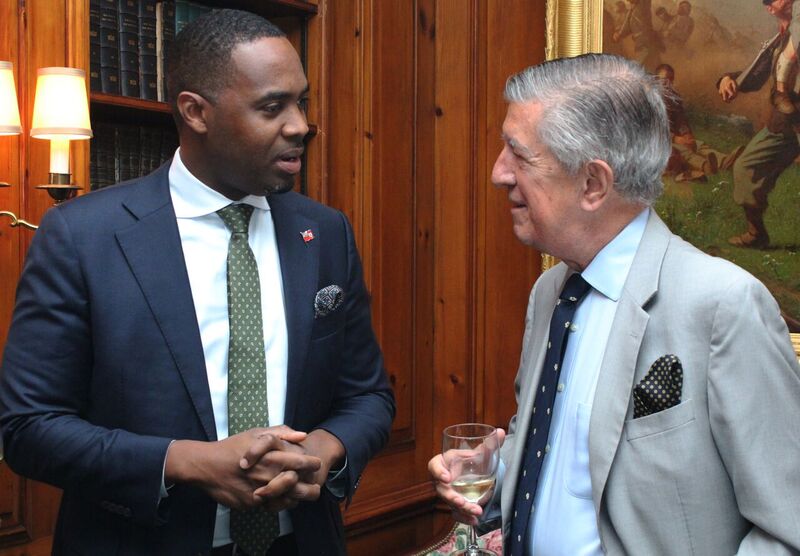 "It is important that we consistently maintain our international profile to ensure economic growth. In order to advance Bermuda, we must expand interest in Bermuda."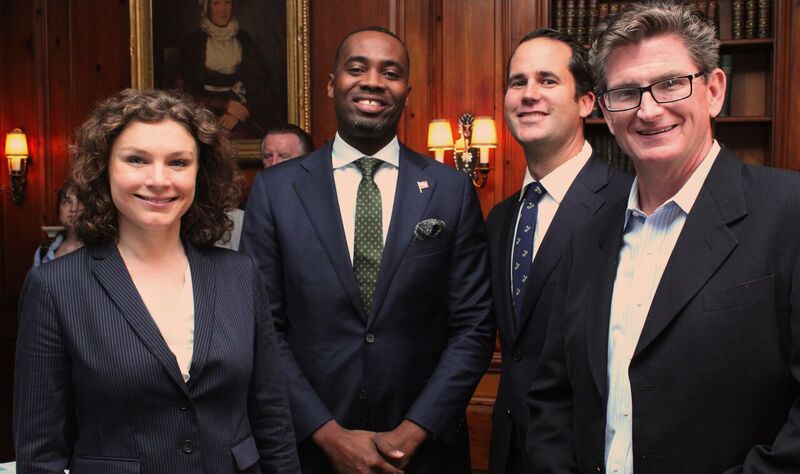 "The government's international communications and meetings are all undertaken with the aim to further advance the objectives of our mandate – to deliver growth and diversify our economy, which will bring new jobs and new industries to Bermuda."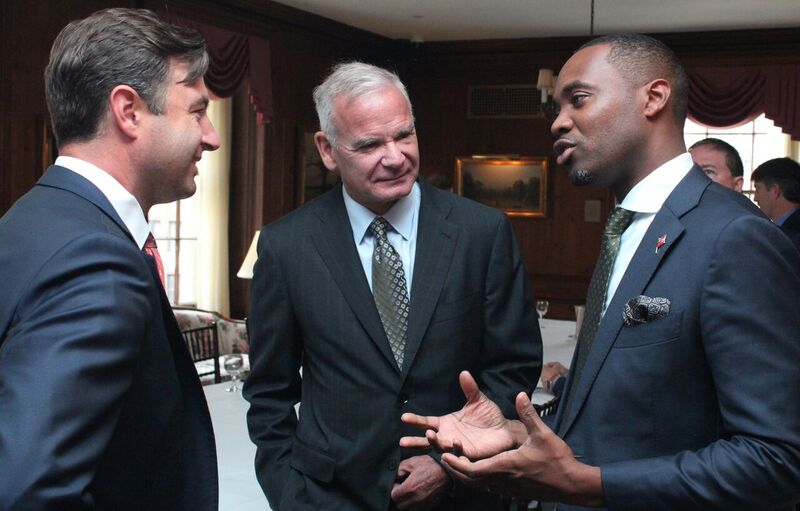 "While the conversations covered much ground, we specifically focused on advancing our agenda items, such as the creation of the tech hub at Southside. We also used this opportunity to engage with venture capitalists in an effort to obtaining capital for start-ups based in Bermuda and explored investment in many other areas. We will continue to advocate for Bermuda internationally with the goal of fulfilling our objectives to grow the economy."
Read More About
Category: All