A new playground area was officially opened today [Sept 1] at the Botanical Gardens, featuring equipment that was previously located at the America's Cup Village, which was donated to the Parks Department by the ACEA.
Those in attendance at today's opening included Minister of Public Works Lt/Col David Burch, Honorary Consul for Austria Katarina Hoskins, Minister of Social Development and Sports Zane DeSilva, members from the Department of Parks, and others who collaboratively worked to bring the project to fruition.
Speaking at the opening, Minister Burch said, "Let me first acknowledge the support of the former Minister responsible for Parks, MP Cole Simons who initiated this project – led by the Honorary Consul for Austria, Mrs. Katarina Hoskins – I'm happy to now carry this baton for the benefit of children.
"I'd also like to acknowledge the participation of her husband Nick Hoskins, Elin Daniels Thresh, who helped generate the letters for corporate sponsorships, Christian Peer, Julian Di Biase, Mike Winfield from the ACBDA, Kevin Dallas from the Bermuda Tourism Authority, my ministerial colleague Zane DeSilva and his brother Allan from Island Construction, staff from the Departments of Parks and Planning, the National Parks Commission, Botanical Garden volunteers, including Cal Booth, Scott Pearman, Glen Smith, Tom Butterfield, Sami Lill, Anna Hawkin, Nikki Mason, Botelho Woo, Stephen & Tripp West and David Cox.
"I feel like I was coming to thank the United Nations for joining together to bring this project to fruition – and quite right too – in that 'it takes a village' philosophy is exactly what's required in this context.
"Today, we are pleased to formally open the children's play area which is clearly the result of a collaborative effort between the public and private sectors.
"I must also commend Mrs. Hoskins for her unrelenting fortitude – who amazingly started this journey some two years ago in 2015 – I am sure you are justifiably the proudest person here today – not only will your children get to enjoy the fruits of your efforts but many others as well – so thank you again. As someone who has little patience for the slow pace of progress generally – I hope we can greatly accelerate the execution of great ideas in the future.
"Now – if the equipment looks familiar to some of you – you've seen it before – it is the same equipment used in the AC Village Kids Zone during the America's Cup and has been generously donated by the America's Cup Event Authority. The result is Bermuda's children now have a dedicated playground area and a wonderful new addition to the Botanical Gardens.
"Let me make special mention of the students from Somersfield Academy, who I understand with help from the Parks Department, have raised an incredible $1,700 towards the maintenance of this equipment. I can think of no better way to cultivate the "Village Mentality" than teaching our young to help others.
"The collaborative effort of this simple project is something we should all strive to emulate in other aspects of our daily life to move our country forward.
"It remains, therefore, for me to once again thank all those involved and to declare the Botanical Garden playground open."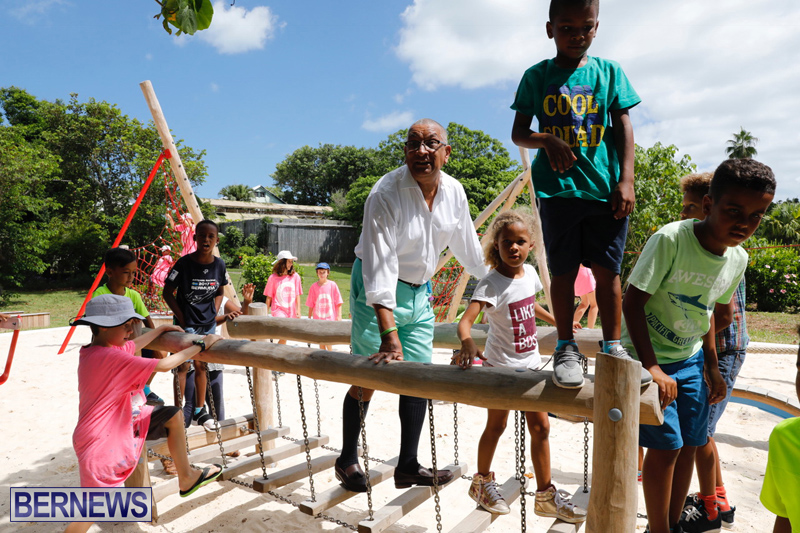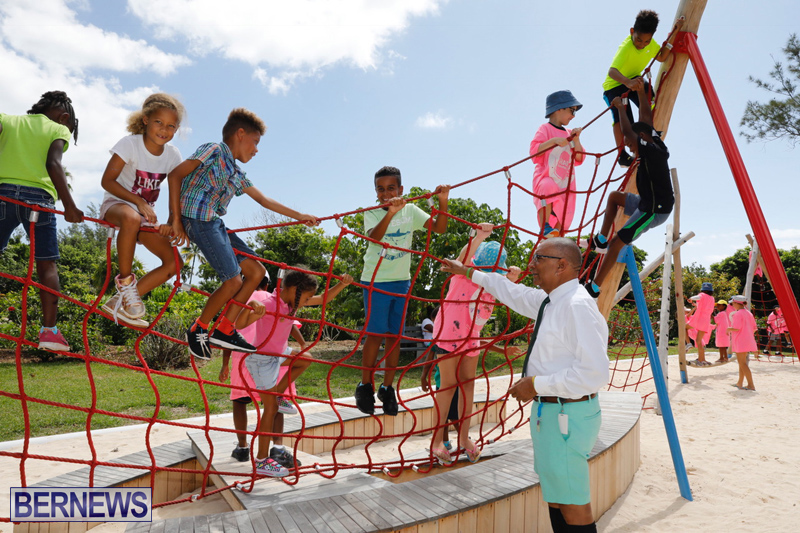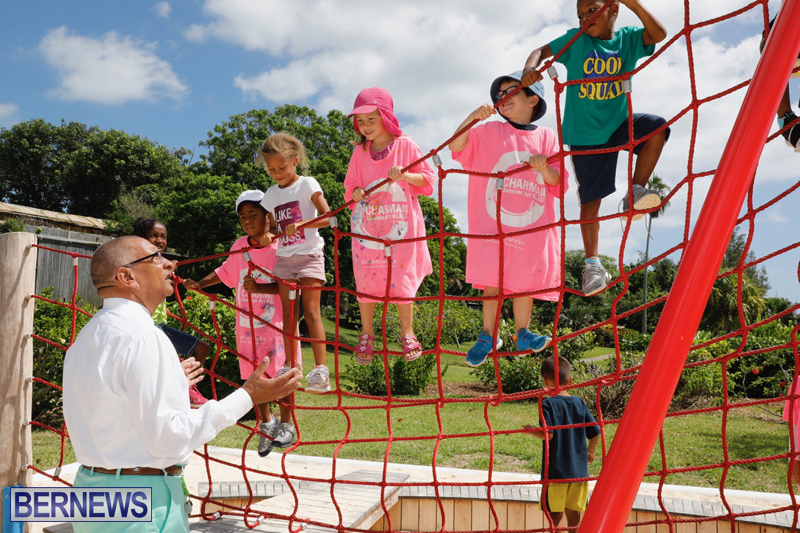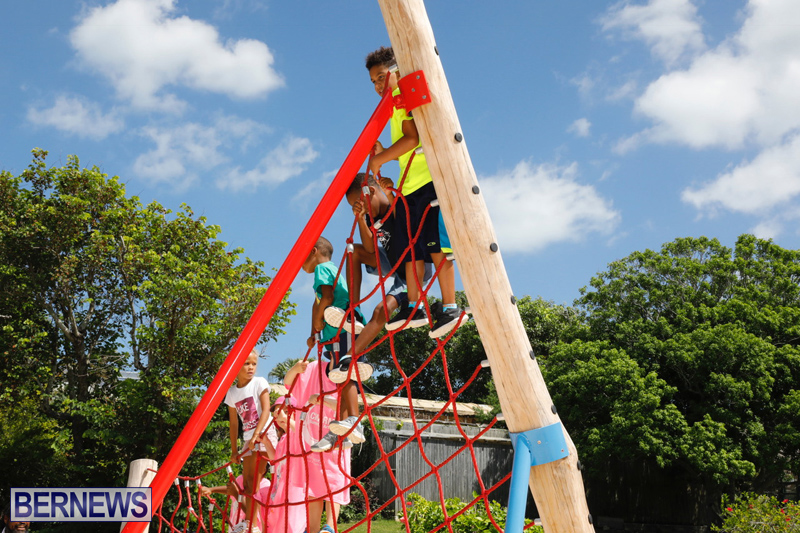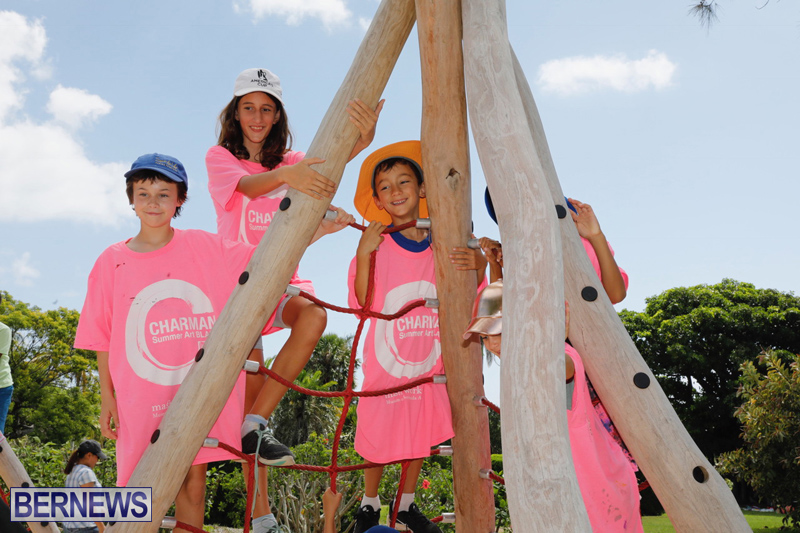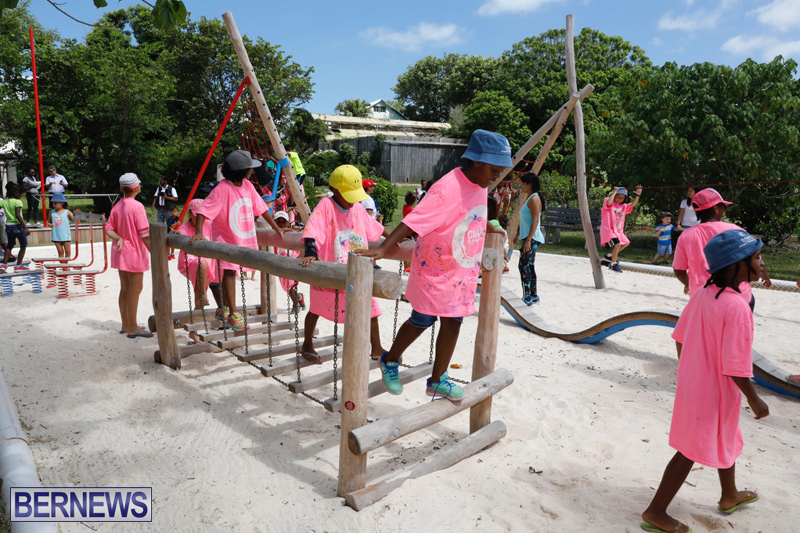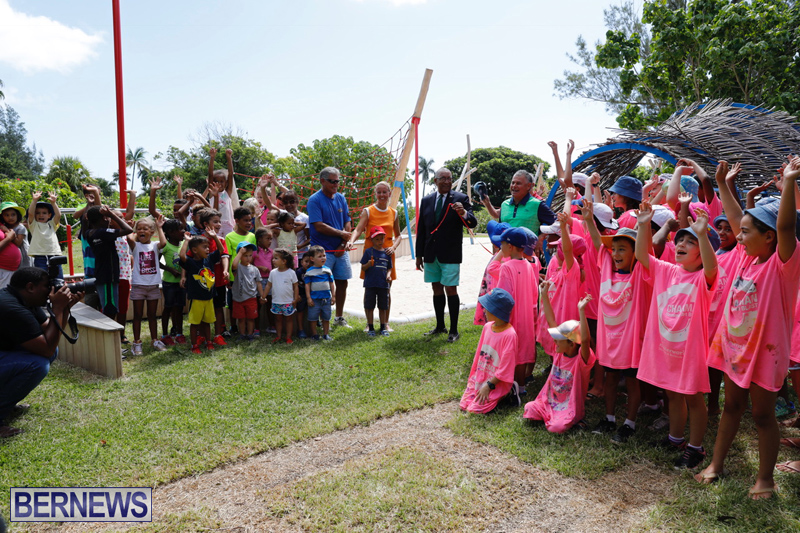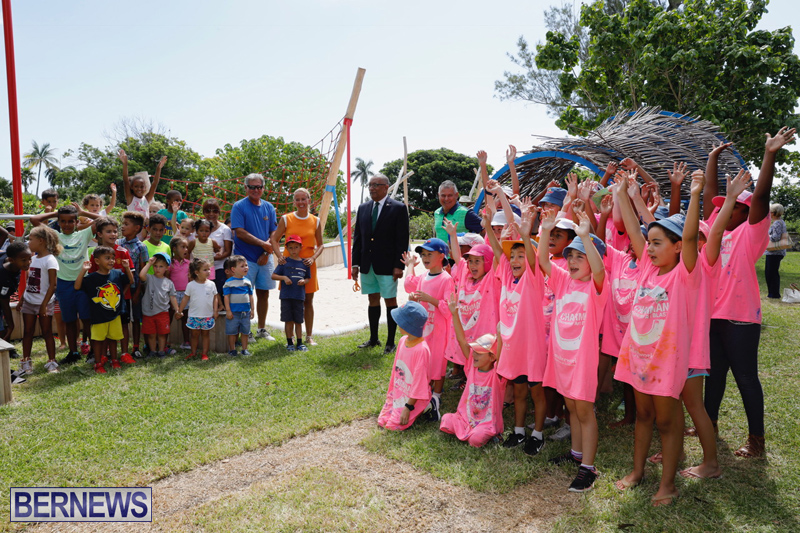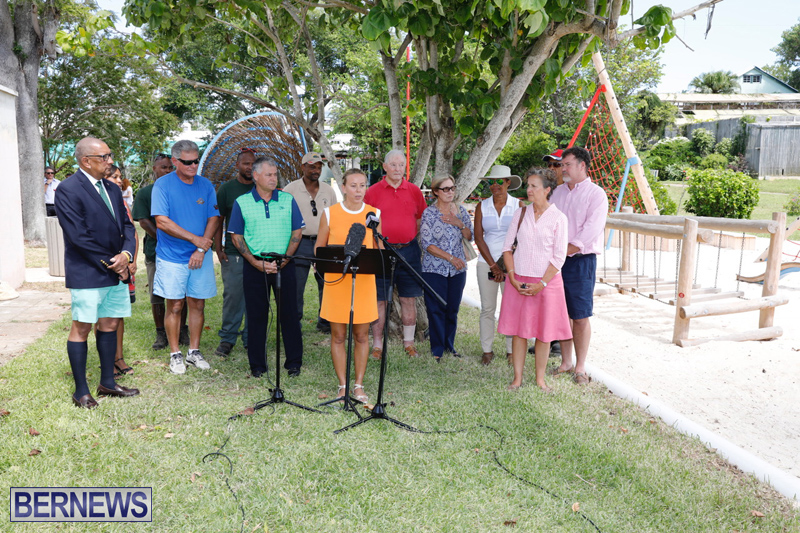 Read More About
Category: All, Entertainment, News, Videos