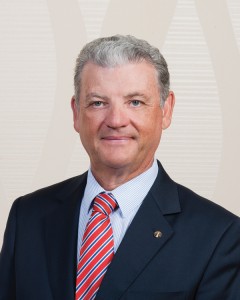 The Argus Group will be sponsoring the Crime Stoppers 5K Fun Run and Walk Road Race for the 16th consecutive year, to be held on Sunday, October 15th.
The event is organised in association with Swan's Running Club. The theme of this year's event is: "Blow the whistle on crime."
The annual event is designed to raise awareness and funding for Crime Stoppers Bermuda, a registered charity whose mission is to enable the public to make anonymous tips and aid law enforcement in solving crimes.
Crime Stoppers provides a hotline for tips, based in Miami to ensure anonymity, and offers rewards of up to $2,000 for tips that result in an arrest – although less than one percent of those who could claim a reward do so.
Total crime in Bermuda fell in 2016, down 164 crimes from the year before. However, while crime against the community decreased dramatically, crimes against individuals rose by four percent in 2016, robberies jumped from 46 cases in 2015 to 81 in 2016 and residential burglaries were up by 18 percent.
Alex MacDonald, Chairman of Crime Stoppers Bermuda, said: "Crime Stoppers Bermuda is pleased to be encouraging the public to ensure that they are aware of their surroundings at all times.
"We are committed to enabling the public to help the police solve crime, and we can only do this if we each keep an eye out for each other and speak up when we need to. We are delighted to have partnered with Argus, without whose support, this event would not be possible."
John Doherty, Executive Vice President, Property & Casualty, The Argus Group, said: "We are pleased to continue our support for Crime Stoppers Bermuda and the vital service it provides the community while also providing a fun and healthy activity for the whole family.
"As insurers, prevention and awareness is key and so we are proud to partner with Crime Stoppers Bermuda to encourage the public to exercise constant vigilance and self-awareness. Together, we can help reduce crime in Bermuda."
Prizes will be awarded throughout the event, with gift certificates being presented to first place in each category. Additionally, there will be prizes awarded at random, with a draw being taken from the registration numbers.
The event begins at 8:00am with the Juniors [8-15-year olds] 1.5 mile course, as well as all 5K walkers. The 5K runners will begin at 8:30am. The route starts in front of the Argus Building at 14 Wesley Street, looping through Hamilton to finish in front of the Argus Building.
The categories for the event are as follows:
Juniors [8-11 years /1.5 miles] – male and female
Juniors [12-15 years /1.5 miles] – male and female
Youth [16-18 years] – male and female
Runners open [19-39] – male and female
Runners masters [40-plus] – male and female
Walkers – male and female
Registration for the event is now open, with entry costing $35 for youths and adults, $15 for juniors and $27 for members of Swan's Running Club. Registration can be completed online here any time before Friday, October 13th. Race numbers will be available for collection on Saturday, October 14th between 10am and 12 noon from the Argus Building, 14 Wesley Street, Hamilton.
For more information about Crime Stoppers Bermuda, visit www.crimestoppers.bm.

Read More About