Insurance industry trade publication Reactions magazine has named XL Catlin as the Bermuda Insurer of the Year.
Patrick Tannock, XL Catlin Managing Director and Chief Executive Officer of XL Bermuda Ltd, Insurance, was joined by team members Cathy Duffy, Underwriting Manager; Mark Flanagan, Chief Property Underwriter; Carla Greaves, Chief Excess Casualty Underwriter; Matt Irvine, Chief Underwriting Officer for Bermuda Professional Lines, and Kim Wilkerson, Head of Bermuda Claims for Insurance, as well as North America colleagues at the awards ceremony in New York City on September 28 to celebrate the achievement.
Reactions magazine conducted the awards nomination process throughout the spring and into the summer. They asked executives at brokerage houses in North America which insurance and reinsurance companies have stood out in their market as top performers for the period June 1, 2016 to May 31, 2017 and why.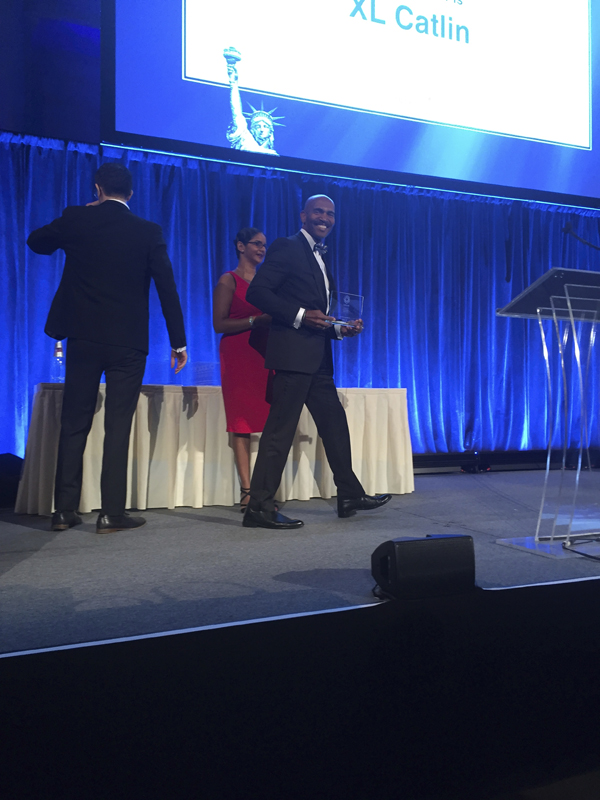 XL Catlin was selected as Bermuda Insurer of the Year because "it was mentioned by many of the North America brokers as a company with a very strong reputation in terms of consistent high-quality performance".
The list of companies that are mentioned most by the brokers are then reviewed by a panel of highly-respected and independent industry judges who consider the nominations, along with their own thoughts, when deciding which companies and individuals to select.
According to Reactions, the prevailing comments from the judging panel were that "XL Catlin has committed significant resources in Bermuda [more so than others] and are willing to innovate in what is a traditional marketplace".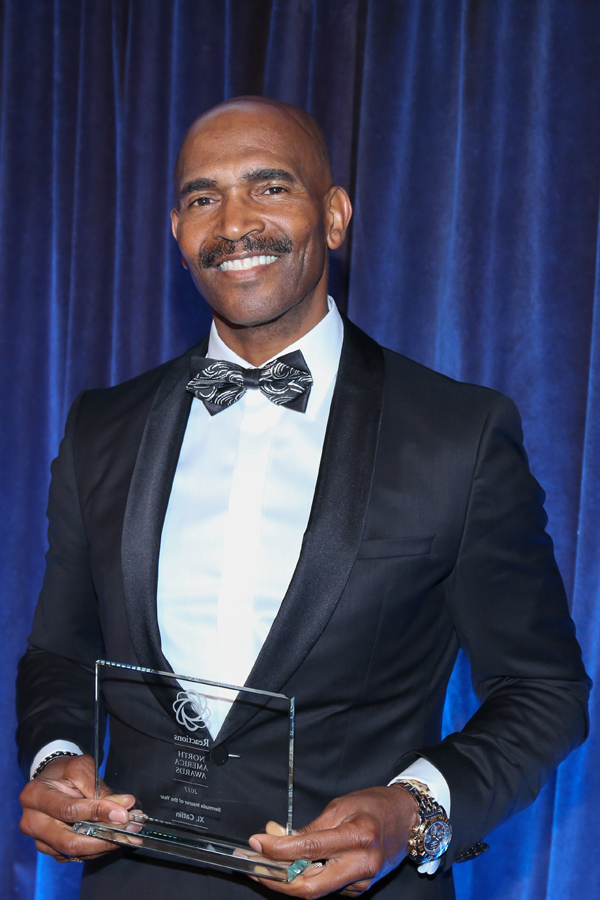 They also noted that XL Catlin's Bermuda Insurance platform offers "a broad range of products with well-rated capacity and has a consistent team of underwriters". They added that it is "regarded as one of the key markets on the island for large corporate clients".
Mr. Tannock, who accepted the award on behalf of the team, said: "We're honored to receive this award which underscores our user-friendly, friction free and solution-oriented approach to addressing clients' and brokers' needs.
"It's great to be acknowledged and helps to validate the hard work and contributions that our colleagues consistently make to the Bermuda market and beyond."
Read More About