[Updated with video] Two men have been arrested in connection with the murder of 30-year-old Morlan Steede, and the police have appealed for anyone with any information to contact either the police or Crime Stoppers hotline.
A police spokesperson said, "Approximately 9:40pm on Friday the 3rd day of November, 2017, police officers responded to several 911 calls reporting that gun shots were heard in the area of Two Way Deepdale and Parsons Road junction, Pembroke.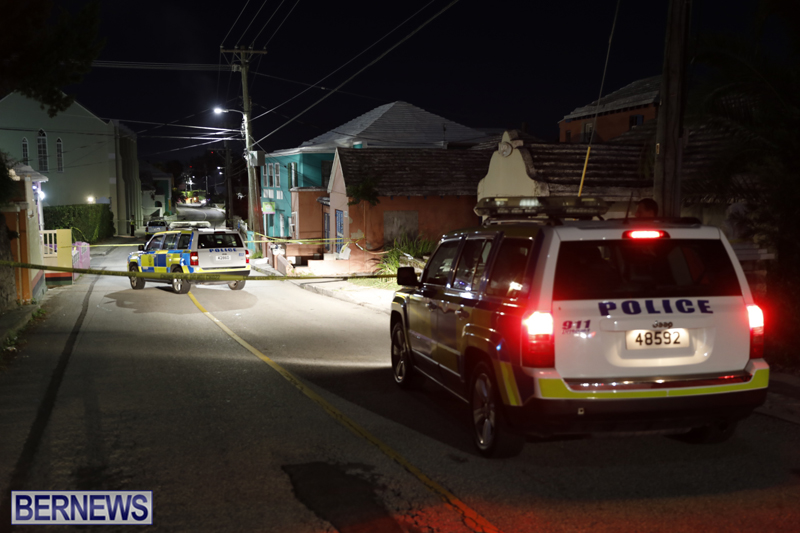 "Upon the arrival of police officers they were directed to the Parsons Road area at the junction of Parsons Road at the junction of Two Way Deep Dale and discovered that a man had been shot several times and was unresponsive.
"The officers administered C.P.R. to the victim on the scene. An ambulance was summonsed and he was taken to the K.E.M.H. where he succumbed to his injuries.
"This man has been identified as Morlan Steede who is affectionately known by his friends and family as 'Clappa'. At the time of his death Morlan Steede was 30-years of age, married, and the father of a 4-year-old daughter. Morlan Steede is the third shooting murder victim of 2017, and to date five persons have been murdered for the year.
"Enquiries conducted so far have established that a lone gunman on foot shot the victim Morlan Steede. This shooter chased him from the one way Deep Dale area, onto Two Way Deep Dale shooting at Morlan Steede as he was running for his life.
"The victim Morlan Steede collapsed on Parsons Road near to the junction with Two Way Deep Dale, and the shooter ran off in an easterly direction towards Happy Dale Road.
"The purpose of this press conference is to make an appeal for witnesses to come forward. We are aware that at the time of this shooting there were several area residents who were outside and witnessed this shooting as it unfolded.
"We are also aware that there are several persons who recorded the events that unfolded and your assistance is invaluable to this investigation.
"We are also aware that there is a motorcyclist who turned onto Two Way Deepdale at the material time of this shooting and the motorcyclist would have witnessed the victim Morlan Steede running for his life and the shooter chasing.
"We are also aware that there is a taxi that was travelling in a westerly direction along Parsons Road and Two Way Deep Dale at the time of this shooting and would have witnessed this incident.
"We desperately want to hear from the driver of this taxi. The information that you provide will be treated in strictest of confidence and we are calling on you the members of our community to do your part in making Bermuda a safer place and bringing closure to the family of Morlan Steede.
"To date, two men have been arrested in connection with this murder enquiry. One of the men has been bailed and the other remains in police custody whilst enquiries are ongoing.
"This was a senseless killing of a father and husband. Another young man has lost his life at the hands of another and justice demands that the shooter is prosecuted.
"Anyone with information on this case is asked to make contact with the Senior Investigating Officer Inspector Michael Redfern at 247-1365 or Detective Sergeant Jason Smith at 717-0864. Alternatively you can call the anonymous Crimse Stoppers at 800-8477."
Read More About