Yesterday evening seven 'illegal' dogs were flown overseas via Cargojet in the hopes of finding them new homes in the United States.
"This initiative was led by the Ministry of Home Affairs and a nonprofit no-kill rescue organization in Massachusetts called 'Angels Helping Animals', who came together to find an alternative to euthanizing the dogs," a Government spokesperson said.
"The initiative came about as a result of actions by the Minister of Home Affairs the Hon. Walton Brown JP MP who contacted the charity directly a few months ago in order to seek a solution to the growing number of illegal, unlicensed, prohibited breed dogs in the care of the Government's animal wardens."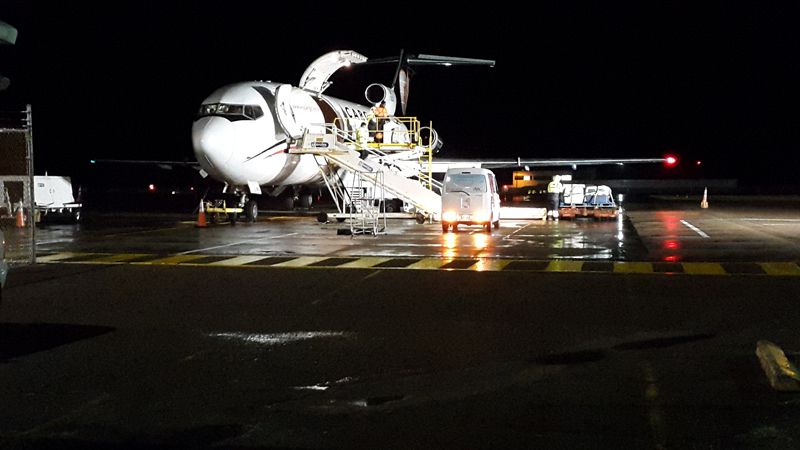 "I was passionate about finding a humane solution to this issue," said Minister Brown. "All of these dogs are illegal dogs and have come into our custody over the past few months. They are all pit bull type dogs and therefore a prohibited breed which cannot be rehomed locally.
"We will assess how this method works and go from there. I think it would be very helpful to have this avenue to export animals going forward."
"Although flying the dogs off the island is the most efficient way of exporting them quickly and safely, the cost can be expensive. However, the rescue group is working to cover these expenses with the help of donations as well as volunteers in both the United States and Bermuda.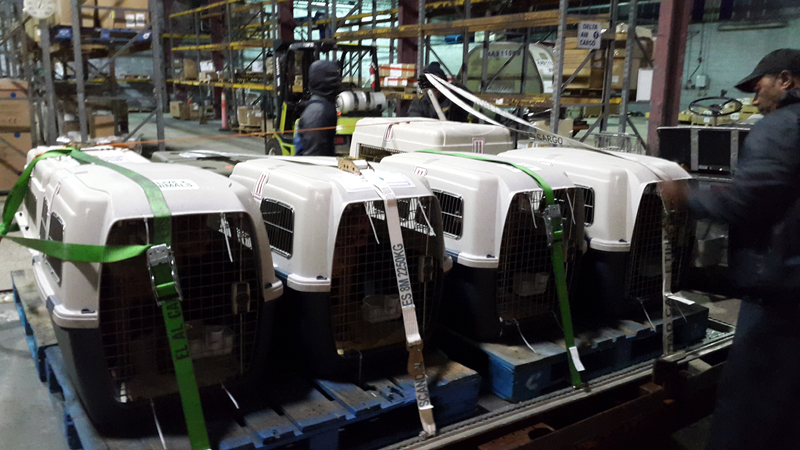 "It's been an incredible team effort to save these dogs," said Minister Brown.
"The dog wardens have worked tirelessly to care for these dogs since they came into their care. They handled the daily care of the dogs, the vaccinations, securing the transport crates, socializing some of the dogs and preparing the dogs for transportation.
"I also want to thank Leslie Hurd of 'Angels Helping Animals' for her tremendous effort in bringing this to fruition through her charity."
"The pit bull has been prohibited from breeding in Bermuda since 2003.
The Cargojet departed Bermuda for Newark at 7pm last night. As soon as the dogs landed, they were taken into the care of 'Angels Helping Animals'. 'Angels Helping Animals' have rescued and placed more than 400 dogs in the past three years from The Virgin Islands and throughout the United States.

Read More About