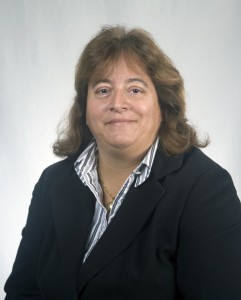 XL Group Ltd announced today [Jan 15] that Leila Madeiros, Senior Vice President, Deputy Director and Corporate Secretary of the Association of Bermuda Insurers and Reinsurers [ABIR], will join the Company in April as Head of Compliance & Regulatory Affairs, Bermuda.
Ms. Madeiros will report to Sean McGovern, XL Group's Chief Compliance Officer & Head of Government & Regulatory Affairs and will be a member of his leadership team.
Her responsibilities will include providing both strategic and operational compliance and regulatory affairs support to XL Group in Bermuda, leading the Company's interactions with its group supervisor – the Bermuda Monetary Authority [BMA], and supporting engagement within ABIR. She will also work as part of XL Group's team on international regulatory and policy issues.
Ms. Madeiros has worked for ABIR for the past 12 years. During that time she led ABIR's efforts in Bermuda, specifically managing ABIR's policy development work related to Bermuda's efforts to ensure that the BMA's regulatory regime is equivalent to international standards. In particular, she led ABIR's efforts with regard to the Bermuda Solvency II equivalency project.
Commenting on the appointment, Mr. McGovern said: "I am thrilled that Leila will be joining us as we build out our global Compliance and Regulatory & Government Affairs capabilities.
"Leila is highly regarded for her experience and wealth of knowledge of the Bermuda market and international regulation and policy. We look forward to her strengthening the solid relationships that we have established over the years with regulators and policymakers in Bermuda and internationally."
Prior to joining ABIR, Ms. Madeiros was the Deputy Director of Policy, Research and Communications at the Bermuda Monetary Authority [BMA] directing the formulation and dissemination of appropriate policies, strategies and information for the BMA.
She also served in various capacities as a Bermuda insurance regulator with the Registrar of Companies Department [prior to 2002, the agency charged with insurance supervision in Bermuda]. She developed her insurance expertise working at Heddington Insurance Limited in Hamilton, Bermuda and London, UK before becoming an insurance regulator.
She has a Masters in Management from Webster University, St. Louis [Bermuda campus] and Bachelors of Arts in Business Administration from Cedarville University in Ohio, USA.

Read More About