The Bermuda Olympic Association today [Feb 8] announced the names of the athletes that will represent Bermuda at the 2018 Commonwealth Games in Gold Coast, Australia.
Bermuda will have eight athletes competing in four disciplines, with Tyler Butterfield, Tre Houston, Tyrone Smith, Kyle Webb, Flora Duffy, Micah Franklin, Erica Hawley and Tyler Smith all set to represent the island.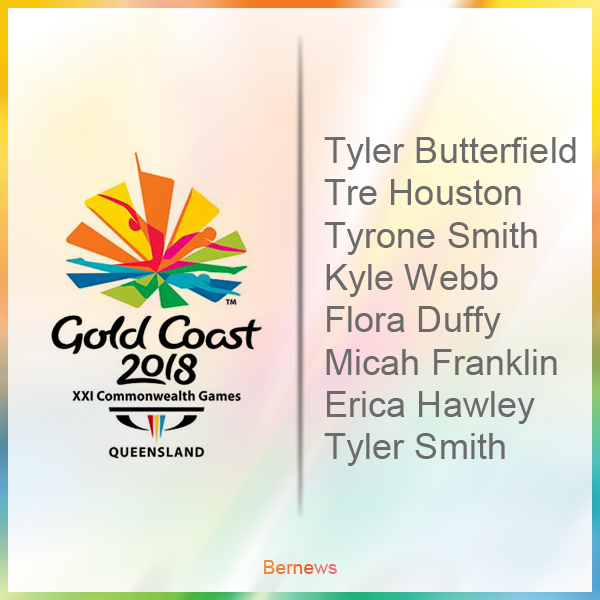 Athletics:
Tyler Butterfield
Harold "Tre" Houston
Tyrone Smith
Kyle Webb
Cycling:
Squash:
Triathlon:
Tyler Butterfield
Flora Duffy
Erica Hawley
Tyler Smith
Bermuda's Chef-de-Mission for the Games is Katura Horton-Perinchief.
The 2018 Commonwealth Games will be held from 4 to 15 April 2018 in Gold Coast, Australia, featuring 18 sports and 7 para sports, as well as an equal number of medals for men and women.
Bermuda first competed in the Commonwealth Games in 1930 at Hamilton, Canada and has only missed four editions of the Games. The country's first medal came in Kingston in 1966 with John Morbey's silver medal in men's long jump. The 1990 Games in Auckland produced the first gold for Bermuda when Clarence Saunders took gold in the men's high jump.
Read More About