A newly formed group aimed at empowering females is hosting monthly community conversations, with the Women's Action Group saying that they are focused on "equality, justice, empowerment, and support for women who have been victims of assault or abuse."
The founders of the Women's Action Group are Pastor Sylvia Hayward-Harris, Dany Pen, Linda Mienzer, Shari-Lynn Pringle, Ngadi Kamara, Rosana Vickers, Elizabeth Kast, Malaika Hayward, Laura-Jayne Smith, Hannah Collins, Alessandra Van and Nick Kempe.
"In the wake of our first efforts at engaging the community in changing and improving women's lives, we would like to reiterate our primary mission and goals. We believe that people should be safe from abuse, whether it be sexual, physical, mental and/or financial," the group said.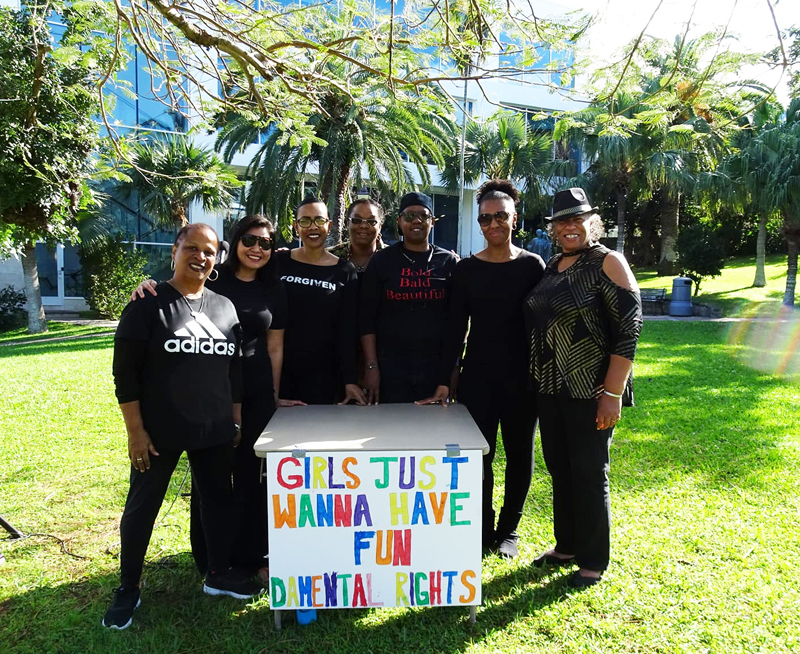 The group said as "women are most often at the receiving end of such abuse, we are focusing our efforts on this segment of the population" and their "goals include, but are not limited to:
"Ensuring that there is a safe place for women and their children if they need to escape abuse in the home
"Ensuring that there is adequate and appropriate support for women who have survived sexual assault/molestation, to include: Advocating for augmentation of existing services such as hotlines, and survivor support with police, hospitals and the justice system; Advocating for augmentation of existing counseling services and the implementation of a strict confidentiality requirement to provide better, more trusted support services.
"Lobbying for confidentiality legislation to be implemented with adequate consequences for breach of same
"Lobbying for equality along all gender and orientation lines.
"Engaging in public education around all these issues.
"Working with and supporting local social service providers to enhance and promote services and programs to the community.
"Collaborating with services such as Under Konstruction and Women's Resource Centre to promote local resources.
"Addressing perceptions and societal mores that perpetuate victim silence, which allows abuses to continue.
"Encouraging the formation of a companion campaign, #iDon't, of men who are proud to claim that they don't abuse, molest or assault women and children, nor do they tolerate conversations that promote such behavior.
"The Women's Action Group will continue to host monthly community conversations and strategy building sessions as necessary. These will be open to the public. All who desire to work to bring these goals to fruition are very welcome to join us," a spokesperson said.
"The next Women's Action Group Community Meeting will be on Wednesday, February 7, 2018 at 6:00pm at the Milner House [Human Rights Commission Headquarters].
"For more details on the meetings or on the Women's Action Group, please contact Ms. Sylvia Hayward-Harris with W.A.G. as part of the subject line, at: sihaya911@gmail.com. Please also follow the Women's Action Group on Facebook @ Women's Action Group [W.A.G]"
Read More About