Minister of National Security Wayne Caines highlighted the upcoming Safer Internet Day for Seniors which will be held on Tuesday [Feb 6], and will see high school students on hand to assist seniors with any questions they have about their devices and technology at an event at Cathedral Hall.
In highlighting the event earlier today, the Minister — who was joined his mother Mrs. Shurnette Caines for the occasion — explained that the event provides seniors with the opportunity to learn different ways to use technology to their advantage and how to avoid dangers such as online fraud.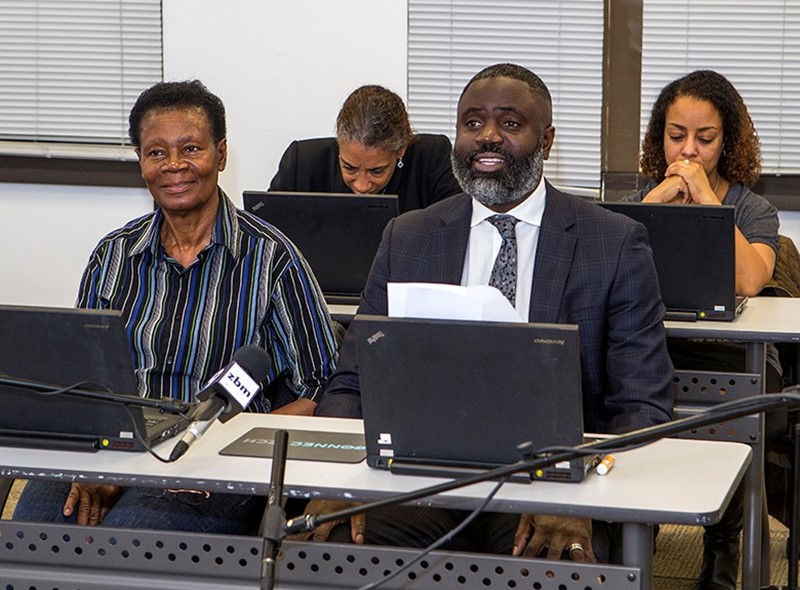 Speaking at today's event, Minister Caines said, "On behalf of the Ministry of National Security, I extend a warm welcome to our invited guests and programme partners. 2018 marks the 4th annual Safer Internet Day for Seniors.
"The event will be celebrated globally on Tuesday 6th February 2018 with the slogan 'Create, Connect and Share Respect: A better internet starts with you".
"Through the Department of ICT Policy & Innovation, the Bermuda Government joins more than a thousand organisations worldwide to set in motion conversations about using technology responsibly, respectfully, critically and creatively and to encourage healthy online habits.
"While many global organisations focus this event on the youth, we have chosen to focus on Bermuda's ever-growing population of tech savvy seniors. The internet safety of our Island's seniors is paramount to all of us.
"While the internet is a great tool for seniors to stay in touch with friends and family, conduct business, plan travel, access records, and enjoy hobbies and interests, each generation has unique exposures using various technologies.
"The aim of this free yearly event is to provide the Island's seniors with the opportunity to learn the different ways to use technology to their advantage and how to avoid dangers such as online fraud, identity theft, etc.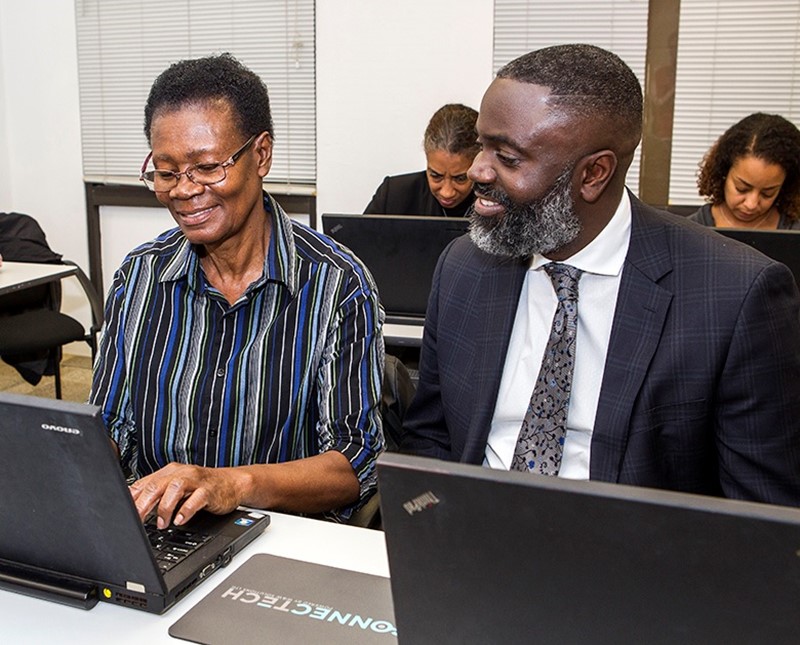 "This year is no exception with topics including Cybersecurity, Social Media Savvy Seniors, eReaders and Online Banking. This initiative is made possible every year through partnerships with local organisations.
"The 2018 Sponsors include BF&M, Clarien Bank, Barritt's and the Department of ICT Policy & Innovation. Today we are at Connectech, Bermuda's first technology entrepreneurship incubator and training center. Looking around one can see that this innovative facility offers co-working spaces for entrepreneurs, freelancers and creative teams.
"And important point to note is that, Connectech also offers technology training courses for seniors here at 41 Cedar Avenue. The combination of cognitive activity, interpersonal engagement, technical skill building and just plain fun are all things seniors can expect when expanding their technological skills.
"Our team at the Department of ICT Policy & Innovation are dedicated to ensuring the necessary information is available to seniors Island-wide. Thank you for your interest today, and we hope to see you all at Safer Internet Day next week on Tuesday, February 6 at Cathedral Hall, starting 10:00am and going through to 2.00pm.
"From 2pm to 2.30pm, senior High School students will be on hand to assist the seniors with any questions they have about their devices. All seniors are welcome. Lunch will be provided and remember to bring your mobile device to learn more about how to make the most of it!"

Read More About
Category: All, News, technology