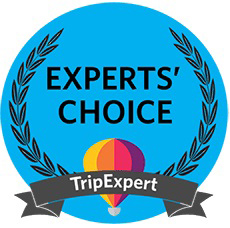 For a second year in a row, Masterworks Museum of Bermuda Art been awarded the Experts' Choice and Best of Bermuda Award by TripExpert.com, an online travel review site that rates and ranks tourist attractions based on expert reviews from over 70 leading travel publications, including Fodor's, Frommer's and Travel + Leisure.
According to TripExpert, the Experts' Choice Award is given to less than 2 per cent of all attractions worldwide and is only bestowed on the best attractions around the world.
Noting the Best of Bermuda award on its website, Tripexpert.com said that the Award means that travelers can be guaranteed that the Museum is one of the most worthwhile things to do in Bermuda.
Last year, the Museum was first awarded the Experts' Choice Award and Best of Bermuda award. The Museum was also featured in a video posted by Conde Nast Traveler in May last year, which listed Masterworks as one of the "10 Things to Do In Bermuda".
Reacting to the awards, Tom Butterfield, founder and creative director of Masterworks, said: "We are naturally thrilled that the work that we do and the shows and presentations that we put on are generating this sort of reaction.
"We work hard and do everything we can to keep the Museum as pristine as possible. It's nice that it doesn't go unnoticed and it will mean that we will work harder than ever as we really enjoy the response that we get. We're very humbled to receive this award and now we will just put our heads down and keep going."
For more information, contact 299-4000 or mworks@logic.bm.
Read More About
Category: All, Entertainment