Bermuda swimmers continue to make an excellent showing at the CARIFTA Swimming Championships in Jamaica, racking up a total of 21 medals.
Elan Daley has won multiple gold medals: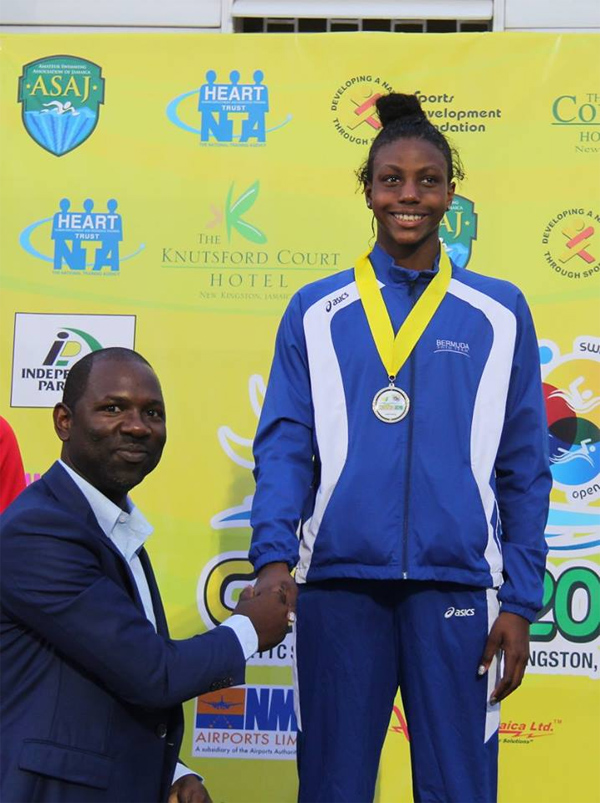 On the third day of action, Elan Daley added to her gold medal count as she captured the 11-12 Girls 200m Individual Medley gold, Daley would then capture the 11-12 Girls 50m Breaststroke gold and the 11-12 Girls 100m Freestyle gold.
Sam Williamson won the silver competing in the 11-12 Boys 50m Breaststroke, while Logan Watson Brown won the silver in the 13-14 Girls 100m Freestyle.
In the 15-17 Boys 100m Freestyle, Kai Legband won the silver and the 13-14 Girls in the 4×200 Freestyle Relay team of Watson-Brown, Gaby Pittman, Taylor White and Daley won the silver, while Madelyn Moore won the 15-17 Girls 100m Freestyle bronze.

Read More About