The Bermuda CARIFTA Swimming Championship team arrived back home tonight [April 4] with every member wearing medals and being greeted at the airport by friends, family and Minister of the Cabinet Office with Responsibility for Government Reform Lovitta Foggo on hand to congratulate the team on their performance.
The 11-minute live video replay is below:
The swimmers made an exceptional showing in Jamaica, winning an impressive 32 medals. The group had staggering numbers including 166 individual swims, 89 personal bests, 11 gold medals, 12 silver medals and 9 bronze medals for a total of 32 medals.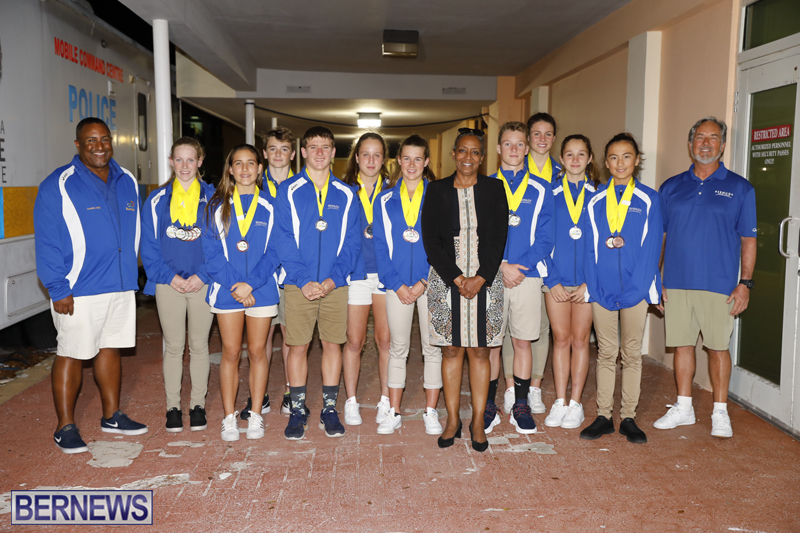 Elan Daley won all eleven gold medals and she also broke four CARIFTA Swimming Championship records along the way. Logan Watson-Brown won three of the silver medals, with newcomer Kai Legband winning two silver medals. Madelyn Moore captured a silver to go along with her two bronze medals.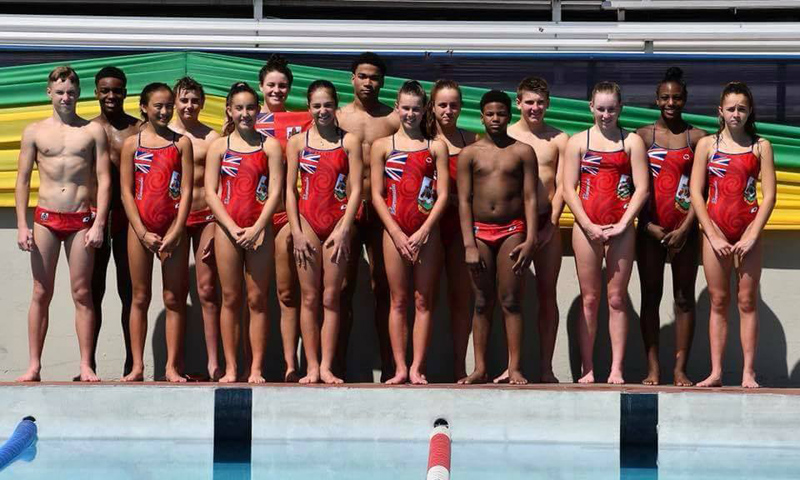 The squad of fifteen swimmers included Jaedyn Judd, Josephine Duerden, Giada Dudley-Pun, Elan Daley, Logan Watson Brown, Taylor White, Gaby Pittman, Madelyn Moore, Skyler Powell, Elijah Daley, Brian Desmond, Sam Williamson, Jack Harvey, Ethan Daley and Kai Legband.

Read More About