In February, the Department of Environment & Natural Resources and the Department of Marine & Ports Services advised the public that 17 abandoned boats – owners unknown – would be removed from the water and disposed of.
That process is underway with a number of vessels being removed from the Ferry Reach, St. George's area and then trucked away for disposal.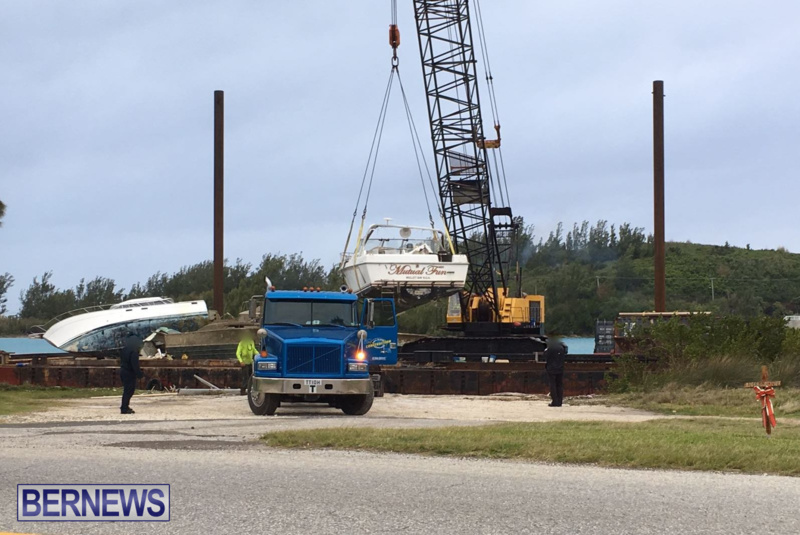 The Department previously said, "The 17 'unknown' abandoned vessels are located in the Ferry Reach, Mullet Bay, Coney Island and Mill's Creek areas and are not only unsightly but also present a hazard to other motoring vessels."
"Pursuant to the Marine & Ports Authority [Dumping] Regulations 1967, the Minister of Transport and Regulatory Affairs may direct the disposal of any vessel which has been abandoned and is likely to become unsightly or impedes the free navigation of the territorial waters of Bermuda.
"In doing so, the Minister may direct that the person responsible for the abandonment of the vessel be liable for the costs associated with the disposal of the vessel."

Read More About
Category: All, Environment