A Bermuda team led by captain Elizabeth Carpio is heading to Miami Trump National Doral Golf Club for the 40th Kitty Michael International Invitational Tournament this week.
Being held from May 6 to 11, the Bermuda team also includes vice-captain Katrin Burnie, team members Valerie Nearon, Kathy Lloyd-Hines, Tracy Nash, Tracy Burgess, Ann Symond, Linda Down, Elaine Parker-Frost and Cindy Ratzlaff.
From left to right, Tracy Burgess, Tracy Nash, Katrin Burnie, Linda Down, Cindy Ratzlaff, Elizabeth Carpio, Ann Symonds, Elaine Parker-Frost, Valerie Nearon, Kathy Lloyd-Hines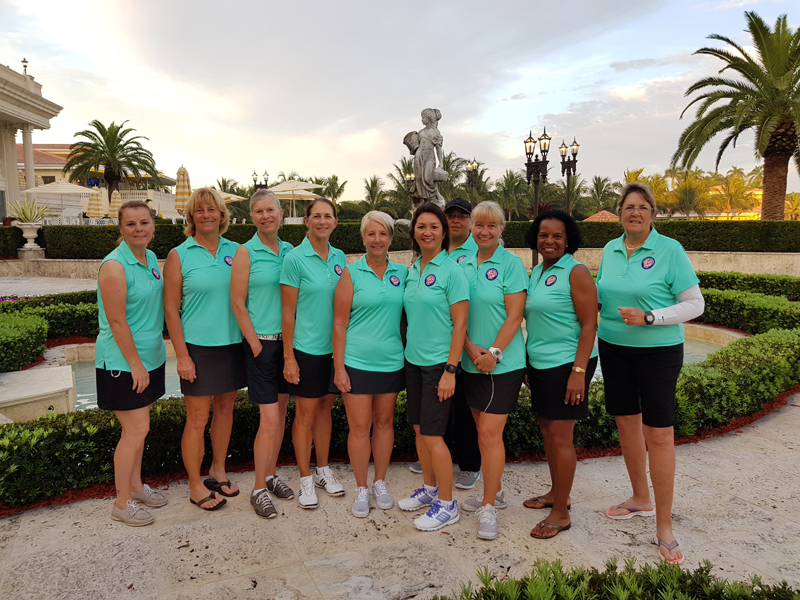 This year there are 11 teams participating in the tournament including Puerto Rico, St Croix, Southeast Florida, Southwest Florida, New Jersey, Montreal, Toronto, Puerto Rico, Guardelope, Panama.
Bermuda is a regular participant in the tournament.

Read More About