Bermuda went into their final game of the Women's CONCACAF World Cup Qualifiers level on points with host Guyana in Group E, and came away with a 1 – 0 win over Surinam, sending Bermuda through to the next round.
Bermuda Starting Line-up: Micah Pond, Victoria Davis, Marley Christian, K'shaela Burch-Waldron, Akeyla Furbert, Deshae Darrell, Eva Frazzoni, Symira Lowe-Darrell, Teyah Lindo, Jade Steede-Hill, Keunna Dill. Substitutes: Chelsea Harvey, Ember Butterfield, Ranyi Maybury, Zakiyah Durham, Taznae Fubler, , Precious Smith, Jade Stewart, Khyla Brangman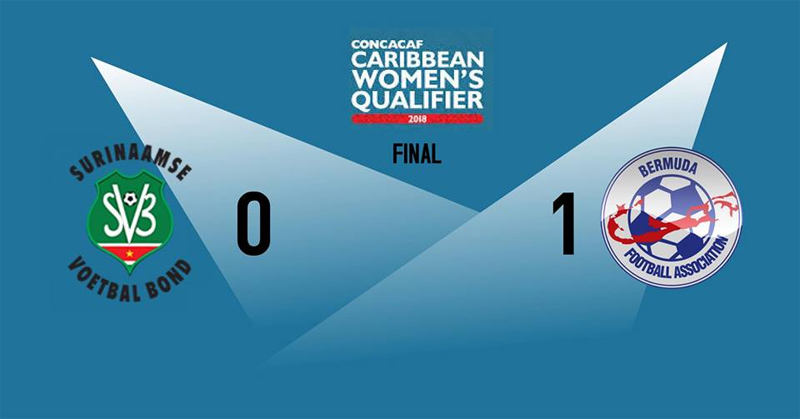 Bermuda had a chance to go in front early in the match when they were awarded a penalty, but it was saved and the rebound was missed.
Bermuda's go ahead goal came in the 40th minute when Akeyla Furbert scored, and Bermuda would take that 1 – 0 lead to the break and hold it for the entire second half, earning the team the right to advance.

Read More About