Elite athletes traveled to the island for the Bermuda Invitational Permit Meet, with track and field athletes from the BVI, USA, Nigeria, Bahamas, Barbados, US Virgin Islands, Trinidad & Tobago, Puerto Rico, Canada, Grenada, Cayman, Turks & Caicos, Dominica and Great Britain matching up against some of Bermuda's top athletes, while the evening also saw some of the island's top junior runners in action during the school relays. We provided live updates while the event was underway, and the photos from those updates are below.
Javianne Oliver sets a new meet record in the women's 100m. Oliver's time of 11.36 smashes the old mark of 11.55. Fellow American Candayce McGrone was third in 11.58 while Trinidad's Semoy Hackett was second in 11.50: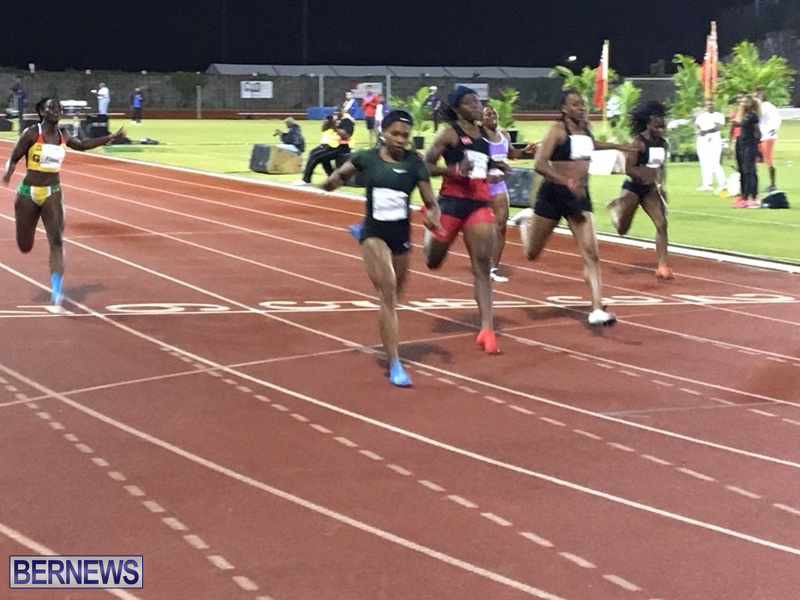 Bermuda's Jessica Lewis wins the 100m title. Her time of 19.60 beat Canadians Jessica Frotten [20.27] and Iiana DuPont [21.47]: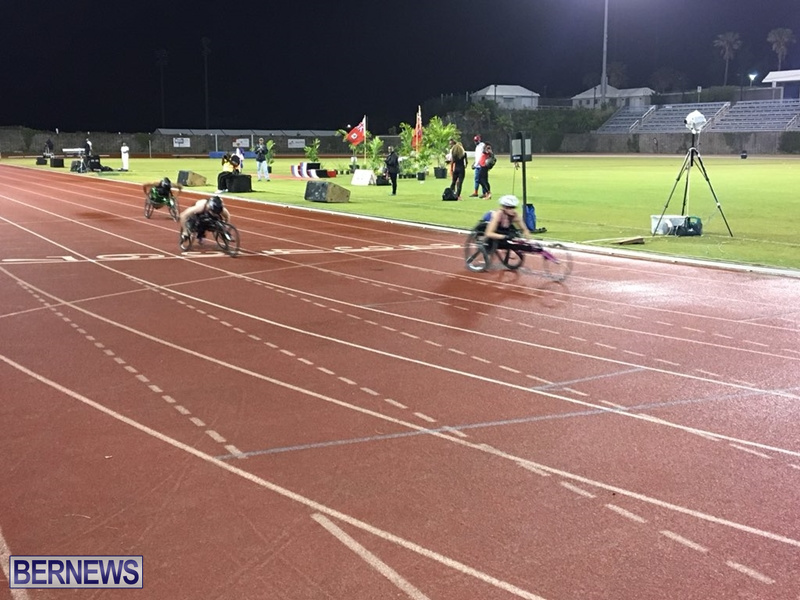 The USA's Blake Leeper wins the men's 400 by a fraction of a second: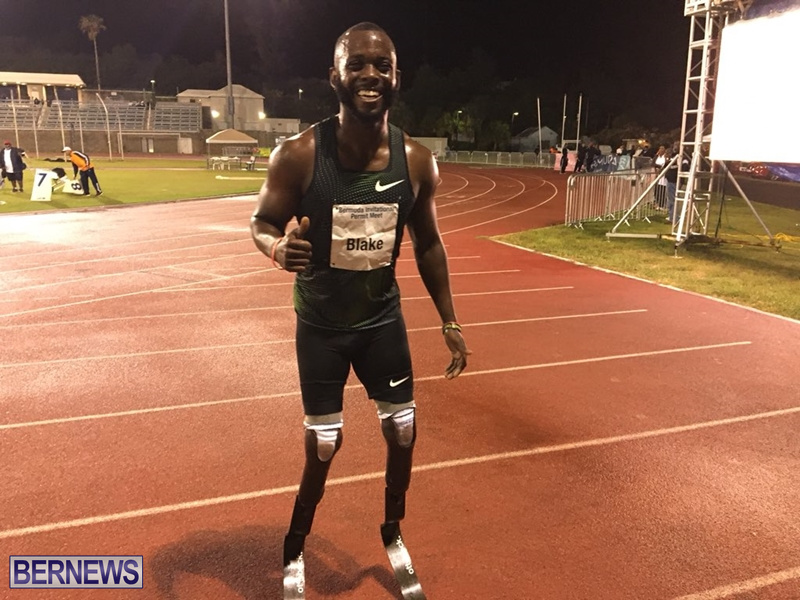 It's an American sweep with Beard followed by fellow countrywomen Jasmine Blocker and Jordan Lavender: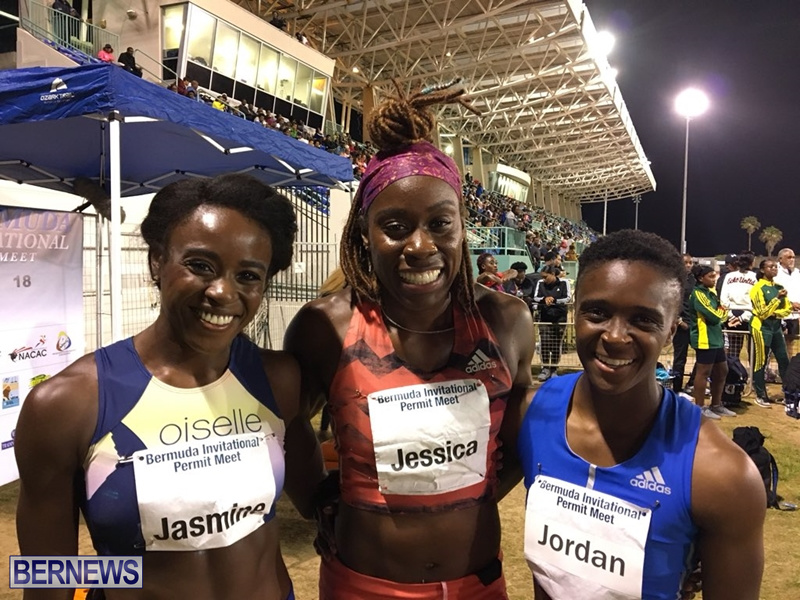 Beard doubles up  adding a 400m win to her 200m: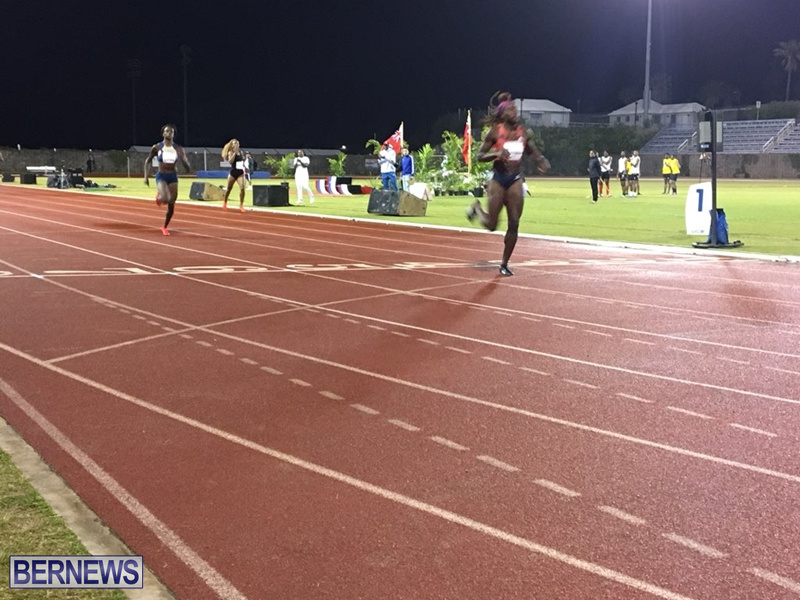 CedarBridge Academy won the Secondary School Boys 4×100 relay: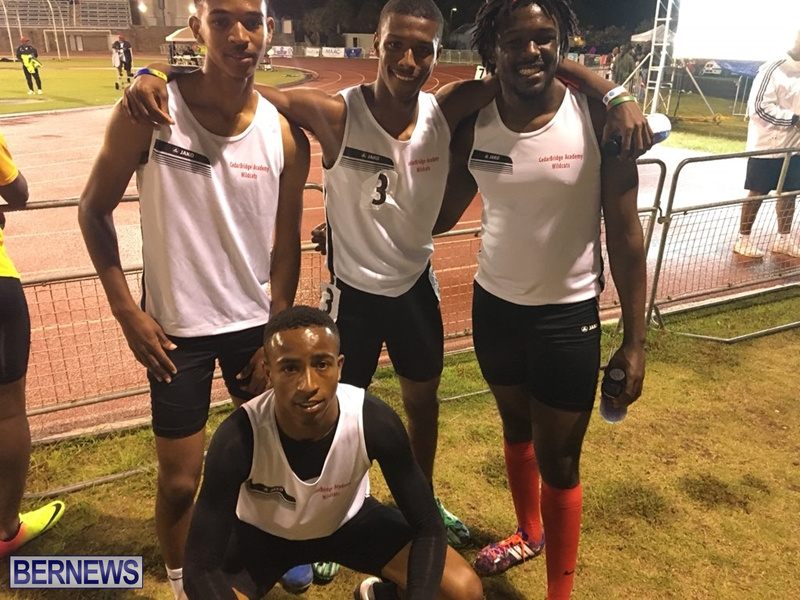 Berkeley's winning relay team: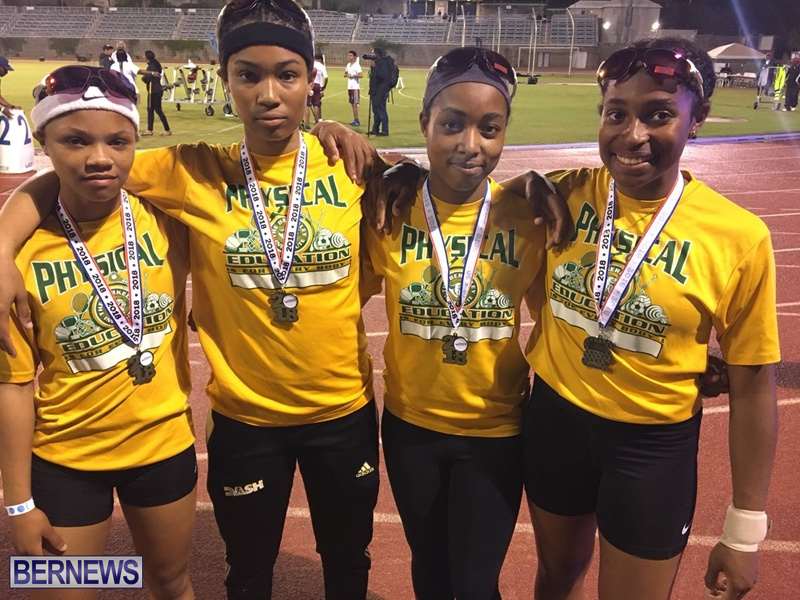 Berkeley's Jazaè Smith pumps her fist in the air as they take the Secondary School Girl's 4×100 relay: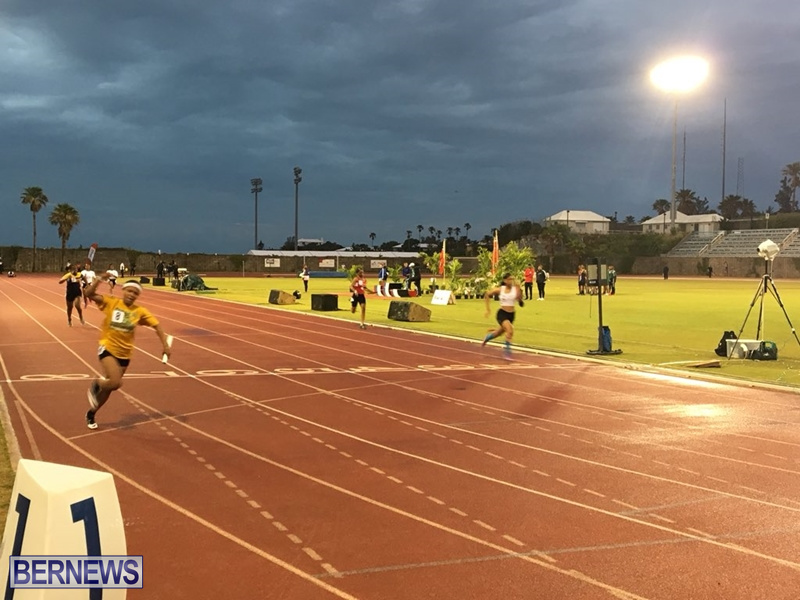 Sandy Secondary Middle takes the Middle School Boys 4×100 relay title in 49.22. Whitney was second in 49.71 and Dellwood third in 49.77: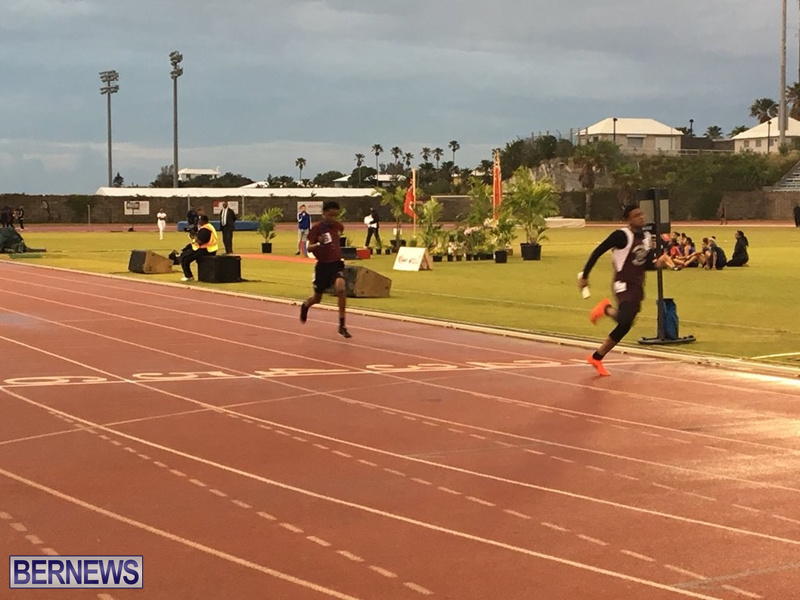 Bermuda's Tyrone Smith in action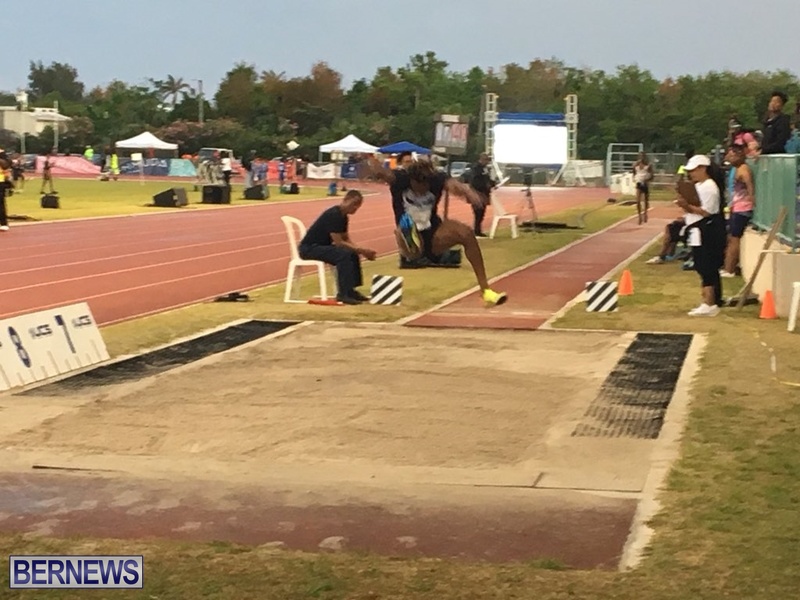 Prospect Primary running away with the victory.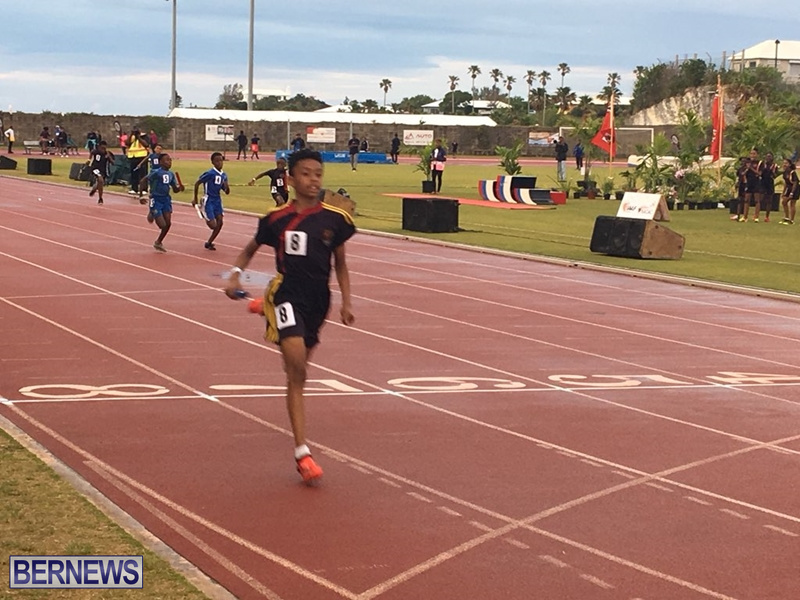 West Pembroke win the girls 4x100m primary relay in 58.44. Harrington Sound was second in 58.92 and Northlands was third clocking 1:01.08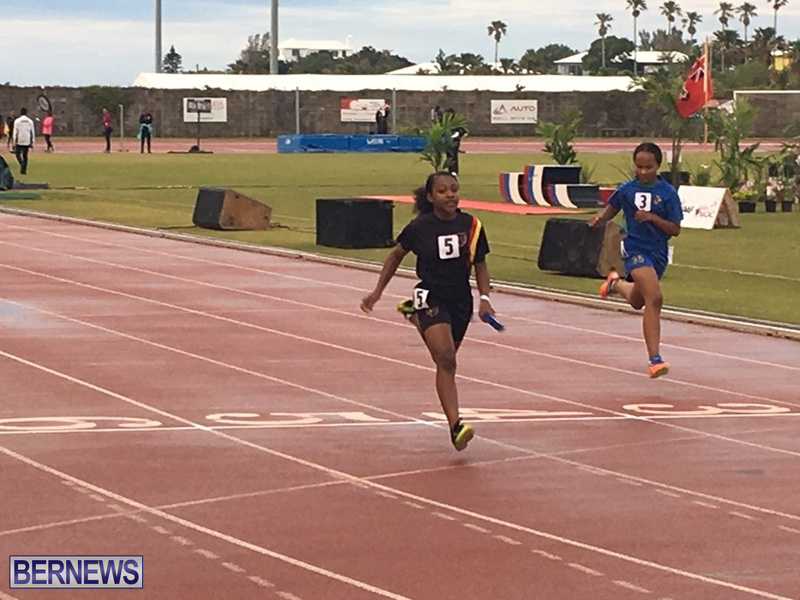 Puerto Rico go 1-2 in the men's 800m. Wesley Vazquez stopped the clock at 1:48.8 edging compatriot Andres Arroyo in 1:48.94. Anthonio Mascoll of Barbados was third in 1.49.79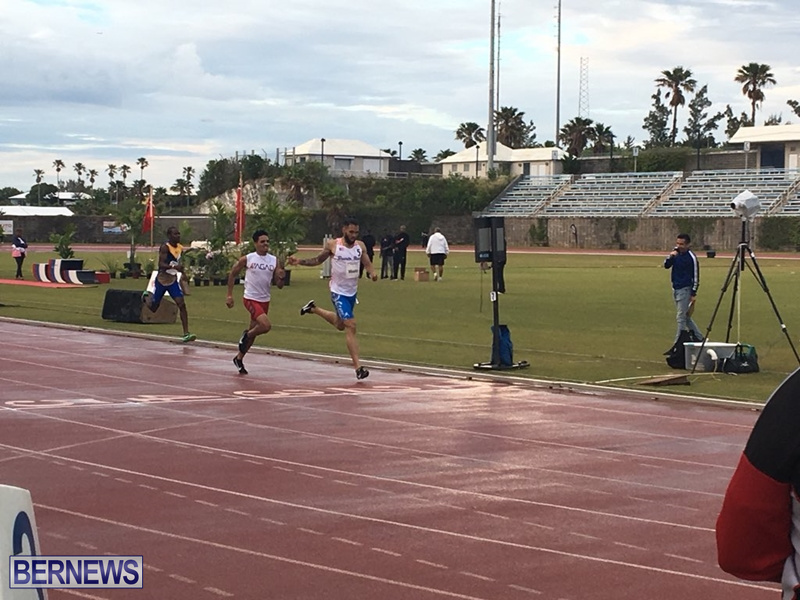 A Canadian sweep in the men's 200m. Alex DuPont crosses the line in 30.10; Isaiah Christophe in 30.25; and Curtis Thom third in 31.08: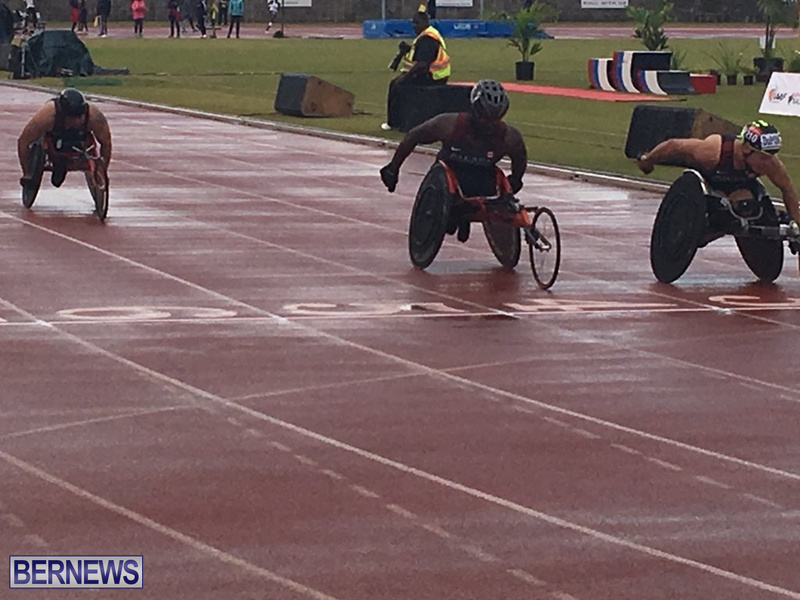 YanCarlos Martinez from Puerto Rico won the men's 200m in 20.89 with Winston George of Guyana second in 21.06 and Chidi Okezie of Nigeria third in 21.08.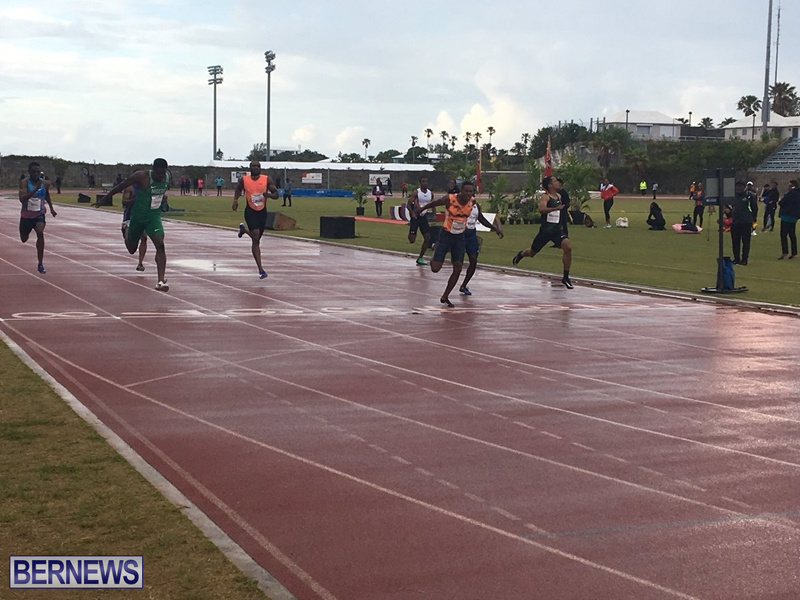 American Bridgette Owens won the women's 100M hurdles in a time of 13.21.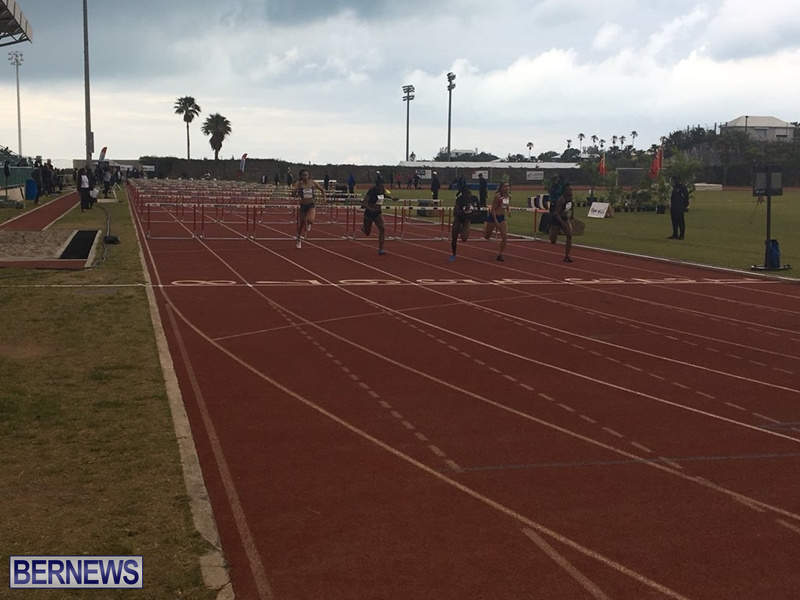 Read More About