With hurricane season officially getting underway on June 1st, Minister of National Security Wayne Caines convened an Emergency Measures Organisation [EMO] to discuss hurricane preparedness.
EMO members in attendance included co-chair, Police Commissioner Michael DeSilva, Deputy Governor Ginny Ferson, and key representatives from the Bermuda Weather Service [BWS], Bermuda Regiment, the Bermuda Police Service, the Bermuda Fire & Rescue Service, the Ministries of Public Works, Education and Workforce Development, BELCO and the Bermuda Hospitals Board.
Minister Wayne Caines, Police Commissioner Michael DeSilva, Deputy Governor Ginny Ferson, Acting Permanent Secretary National Security Wayne Smith, Disaster Coordinator Steve Cosham, and public and private sector members of the EMO.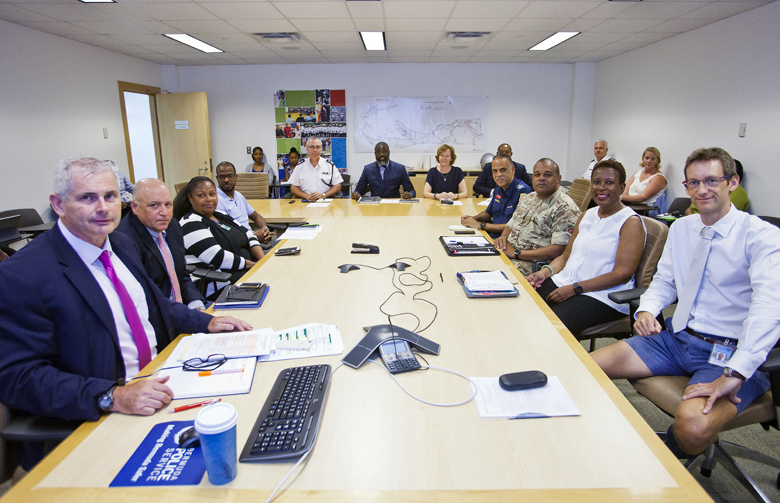 Minister Caines received a briefing from EMO members about their disaster readiness, as well as a review of the most recent hurricane seasons [2016, 2017] and the projected outlook for the 2018 storm season.
According to the BWS, last year [2017] was more active than average, in large part due to a weakening to non-existent El Nino, which impedes tropical cyclone development due to increased wind shear in the main development region.
The BWS added that the 2017 season was very active in parts of the Caribbean and along parts of the US Gulf coast [e.g. Major Hurricanes Harvey, Irma & Maria]. There were no less than 17 named storms. However, for Bermuda, it was a relatively quiet season, with no tropical watches/warnings issued for the first time in 10 years.
As it relates to this current season, the BWS reminds that regardless of the numbers of storms forecast each season, it only takes one storm to make it an active season, so it is imperative that the public is prepared.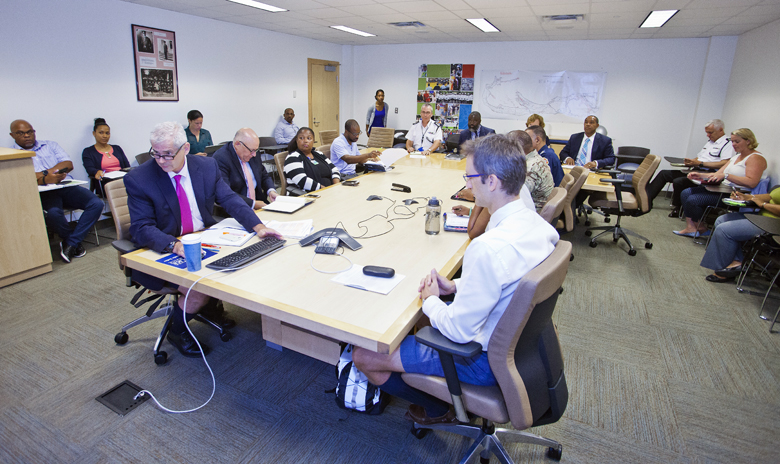 As a public reminder regarding this year's hurricane season, the EMO advised the following:
Please do not become complacent
Please review/create a Hurricane Preparedness Plan
Tropical systems can change very rapidly. At the watch stage, please monitor a storm's progress carefully at the warning stage
Keep updated on the official sources of information
www.weather.bm maintained by BWS, is updated routinely – every 3 hours in tandem with NHC advisories [in threat]
EMO website for preparation information
The Emergency Broadcast Facility [100.1FM] during event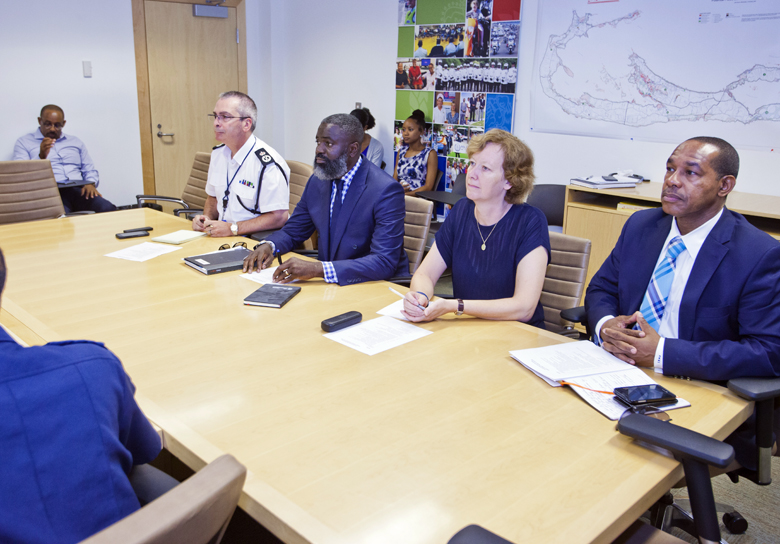 The Government added, "Finally, it should be noted that this is the last EMO meeting for Police Commissioner DeSilva who will be retiring soon. During the meeting, Minister Caines acknowledged Mr. DeSilva's contributions to the EMO over the years and graciously thanked him for his service."
Read More About