On Wednesday, June 6, the BFIS Mentor Network Committee held a 60 minute networking event for some 35 undergraduate students keen to learn more about the insurance industry.
They were given the opportunity to sit down with insurance professionals to talk about their aims and aspirations, with rotations occurring every 6 minutes.
As one student said, "It's a lot of fun as well as being really really helpful in the guidance the professionals are so willing to give".
On the other side of the table, the insurance professionals all agree that it is well worth their time to talk to the students and also a way to find out who might be a potential employee or intern. "We are always looking to see who is on the cusp of entering the industry."
BFIS Committee Chairs Jonathan Allen, AVP Professional Lines at Chubb and Teniko Eve, Captive Associate, Marsh Captive Solutions, both former BFIS scholars, highlighted the importance of networking in the insurance industry.
Following the formal networking part of the event, more general discussions took part over a sandwich lunch. The event was held at 141 Front Street, courtesy of MS Amlin.
Other networking events over the summer, both BFIS and those of other organizations, are listed on the BFIS website and all college students interested in careers in the insurance sector and related industries are encouraged to participate. Website: www.bfis.bm.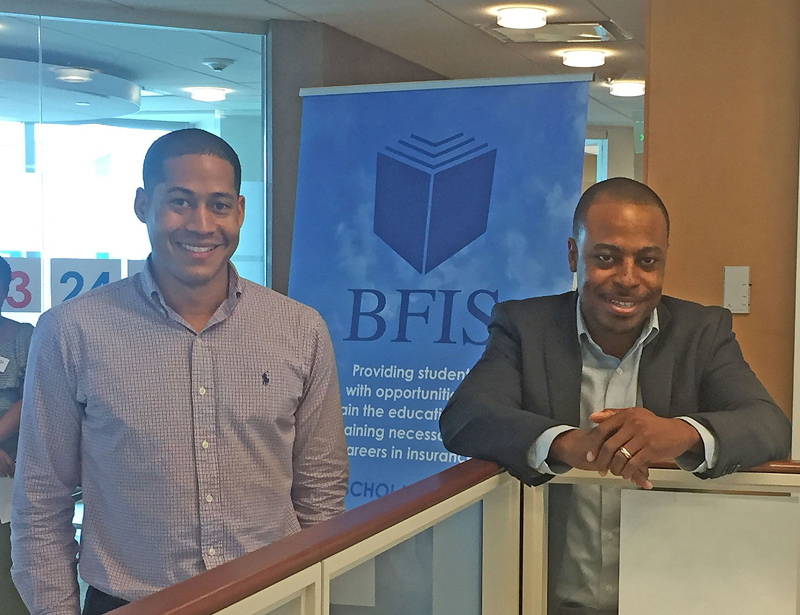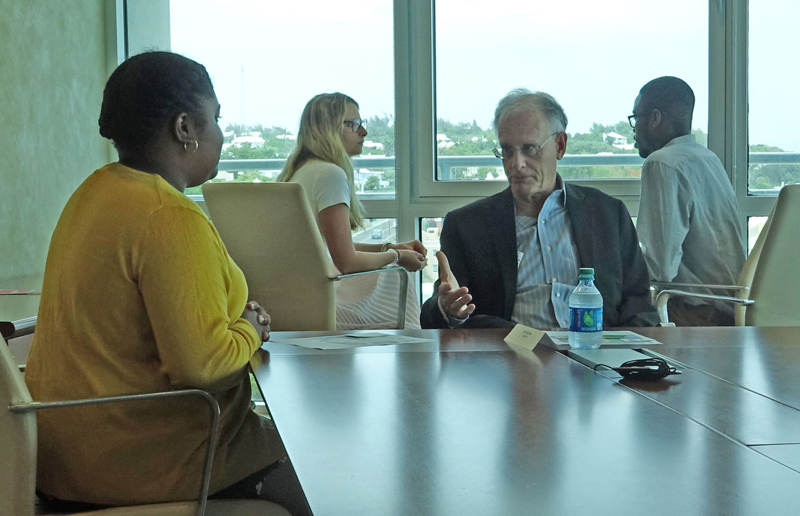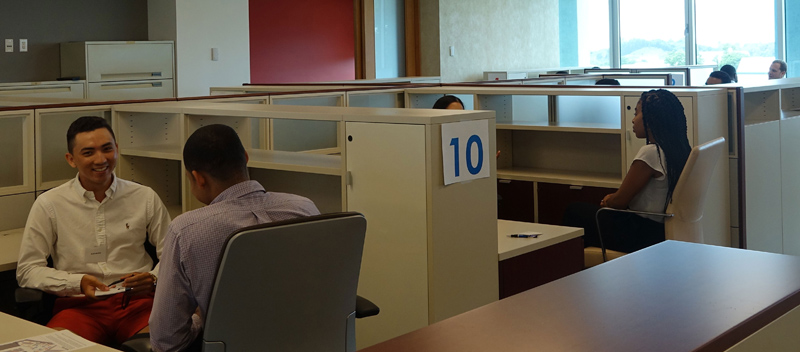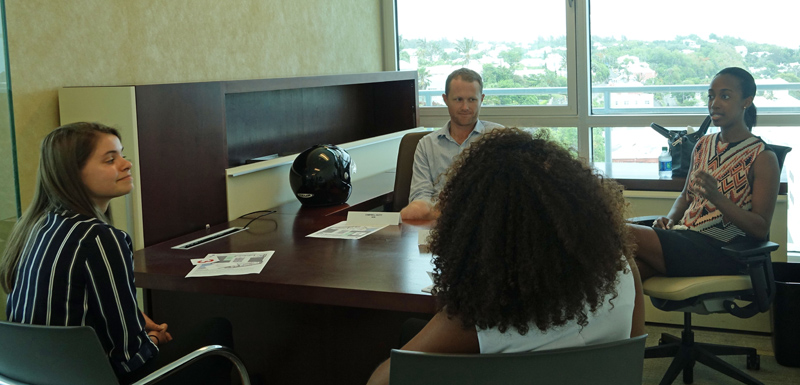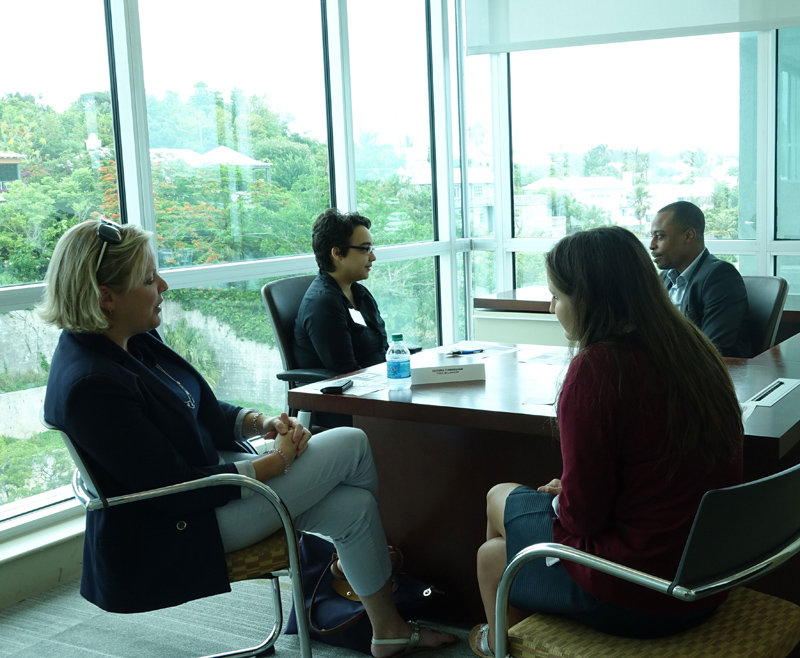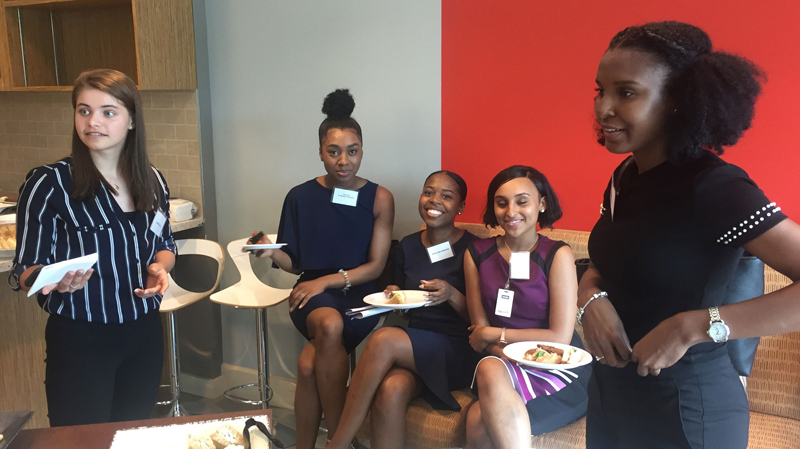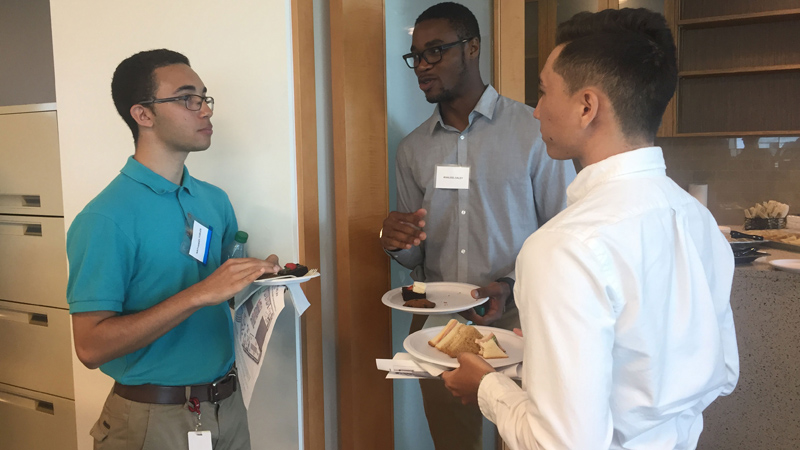 Read More About