Kenny Leseur Jr is competing in the 2018 Future Masters Golf Tournament in Dothan, Alabama and has made a great showing thus far in the 13/14 age group division.
"Kenny played solid golf and got it to 3 under par at one stage, finishing with even par 70. However, he is very pleased with his opening round," his father said.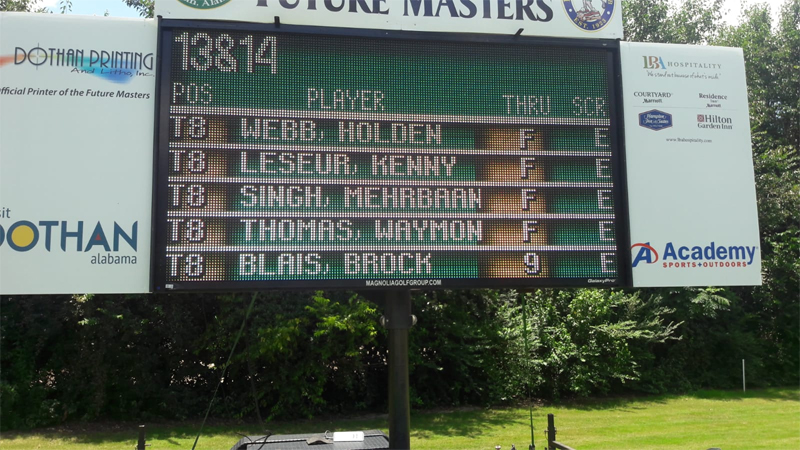 Golf pro Kim Swan said, "Kenny has worked hard on his golf over the past 3 years especially, he has played in several tournaments internationally – credit to Chris Brough of the BJGA and Government Youth & Sport for sending Kenny Jr. overseas since he was 11 years old. Today's first round saw Kenny improve on last year's opening round by 10 strokes."
"This is the second time for Kenny participating in the Future Masters [13/14 age group] in Dothan, Alabama. Personally, I am not surprised that he is challenging the top of the leaderboard.
"Over the past 3 years he has become very familiar golfing in Alabama, by design, as this is my old Troy University stomping ground. He a known talent and comfortable golfing in these parts. At even par he is in touch with the leaders."

Read More About