Kim McCallan, the former Bermuda Power Boat Association Commodore, is making headlines and history.
Ms McCallan is presently in the United Kingdom to take her position as the first Bermudian female to be the Officer of the Day from 28 June to 1 July 2018 where she will be the overall person in charge of the International Powerboat Race Club [IPRC] Round 2 of the Marathon Class World Offshore Championship race, the Harmsworth Trophy and Round 2 of the Class 3 British Offshore Championship races.
The number of boats entered into each of the races will be announced shortly. Whilst attending the IPRC races, Ms McCallan will also be presenting one of the trophies, and learning as much as she can from the IPRC in order to promote potential Bermuda powerboat racers and Bermuda into the International arena.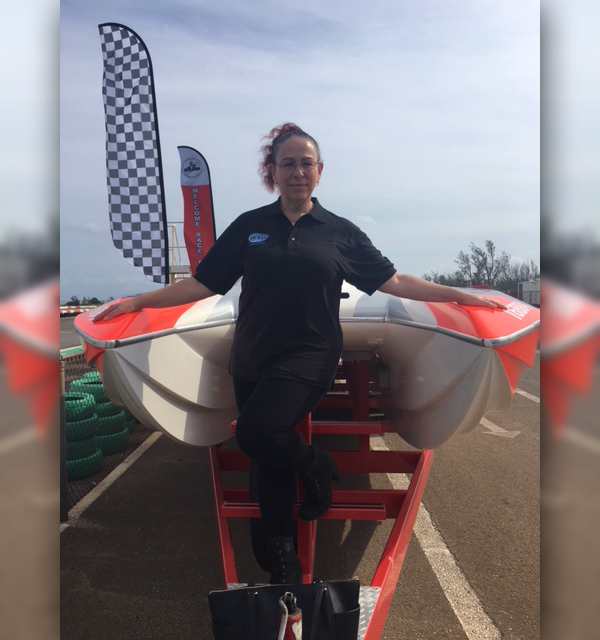 Read More About