Bermuda's Flora Duffy is set to return to competition after a foot injury kept her out of racing in Leeds, with the reigning world champion set to race this weekend in the Hamburg Wasser World Triathlon in German.
The story on Triathlon.org said, "The longest-running World Triathlon Series event returns to the calendar once more this weekend, as the elite women head to Germany for the Hamburg Wasser World Triathlon.
"It's a starting list packed with medal contenders, too, leaving the podium places wide open along with the world ranking standings by the end of the weekend, and WTS Hamburg is again set to be one of the spectacles of the season as thousands of spectators line the course to cheer on their heroes.
"This year, the elites will tackle the familiar sprint-distance course on Saturday, which is followed by the annual Team Relay World Championships on Sunday, providing one of the most intense weekends of triathlon action on the calendar.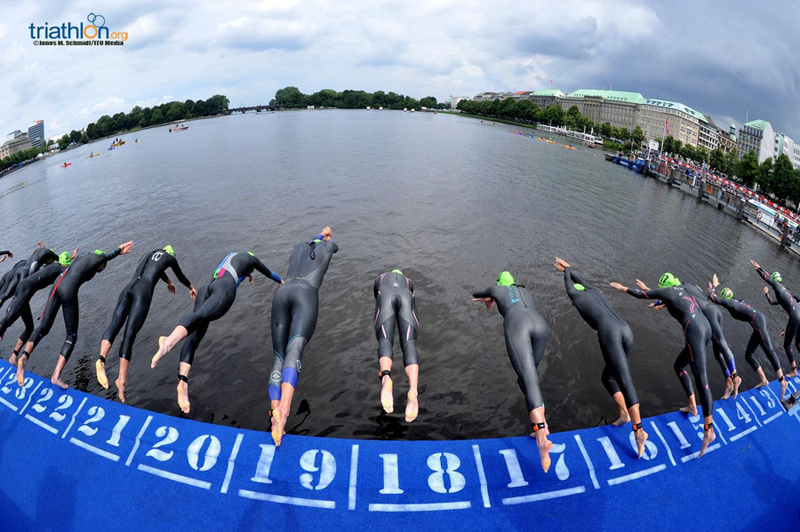 "Proudly sporting the golden number 1 will be USA's Katie Zaferes, who has just been named the US Athlete of the Month having earned the top place in the rankings after finishing third in WTS Leeds. The American was also crucial for her team as it grabbed a first-ever victory in the Mixed Relay Series, a hard-earned podium double that Zaferes is eager to repeat in Hamburg.
"That certainly won't be an easy task, with many of her fellow teammates also showing excellent recent form. Look out for Kirsten Kasper, likely to be one of the first athletes out of the water, along with the ever-impressive Summer Cook and Taylor Spivey.
"Also ready for another big performance is the two-time World Champion Flora Duffy [BER], returning to competition after a foot injury kept her out of racing in Leeds. The Bermudian, who has won two races this season but did not finish in Abu Dhabi, needs precious points to keep herself at the top of the rankings until the end of the season, and after victory here last year, it is a course she knows well.
"I'm excited to be back in Hamburg for two reasons: One, I had to skip Leeds for injury and am thankful to be able to start here. And secondly, it is one of the biggest, oldest, most prestigious races of the year, with fantastic crowds and on a big-city-centre-stage. It is a strong field this year with all the women in contention for the overall lining up. Winning WTS Hamburg 2017 was a highlight of the year for me, as it was my first time racing here since 2011 and returning to win it meant a lot to me. I look forward to trying my best to repeat that" said Duffy.

Read More About