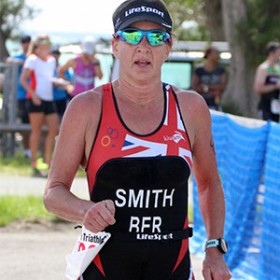 Bermuda's Karen Smith won the Women's 50 – 54 Age Group of the Ironman Hamburg in Germany, with a time of 9:14.02.
Smith was the 13th female finisher overall, and she finished in 292nd place out of the total 2,126 competitors.
Due to conditions the event was changed to a duathlon, because of water issues, Smith finished the first run in 27.04 at that time she was 2nd in her Age Group, the 26th female and 543rd overall.
Smith would then cover the 186Km bike course in a time of 5:03.56, which saw her move up in all categories; to be first in her Age Group, 18th female and 509th overall.
The final run saw Smith and the other competitors complete a more than 40km Course with Smith clocking 3:33.44.

Read More About