Sixteen-year-old basketball player Caelin Peters is starting to earn recognition as a top collegiate prospect in the United States.
A spokesperson said, "Born and raised in Bermuda, Peters has represented Bermuda's youth national teams in the past and moved to Philadelphia, Pennsylvania in 2016 to pursue his dream of one day playing professional basketball.
"His dream took him to Plymouth Whitemarsh High School, a perennial basketball powerhouse in the state. Last year, the PW Colonials started the season 27-0, making their way into the national rankings, which saw all five of the team's starters getting scholarship offers to play college basketball. During that season, Peters saw limited minutes as the only sophomore on a varsity roster loaded with nine seniors. As a rising junior, Peters was looking for the opportunity to prove himself.
"This past weekend Temple University hosted its annual Team camp which brings together a couple dozen local high school teams – as well as a few top AAU teams – for high level local hoops. The event attracts local media and scouts, along with Temple University coaches, Fran Dunphy and Aaron McKie who want to take a first look at the areas best high school players. With his sophomore season behind him, Peters was given the task of running the team from the point guard position as a rising junior."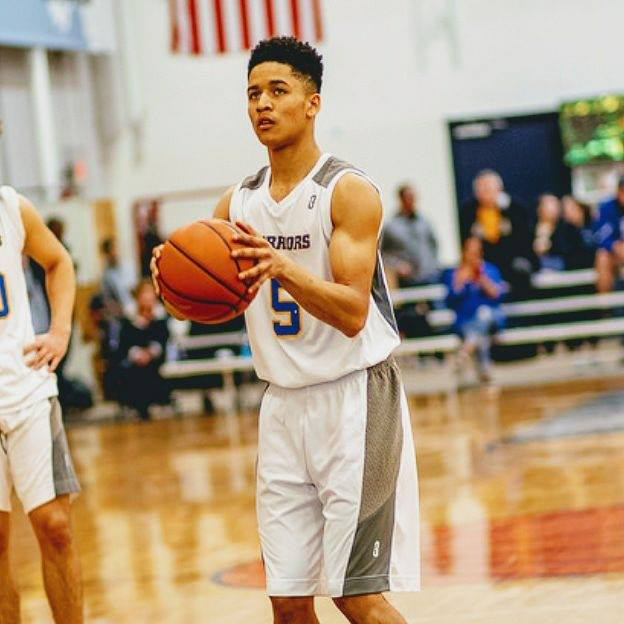 "Peters' PW team played four games over the weekend event. The first game was a matchup with defending state champion Roman Catholic High School. The first contest saw Peters getting the ball to his teammate, 7'3″ center Naheem Mcleod, a nationally ranked center by ESPN.
"Peters found McLeod with both traditional post feeds and a few well timed lob passes ending in dunks. He showed high intelligence on the court and great shot selection knocking down four three point shots. In all Peters ended the game against Roman with 15 points and a half dozen assists but more importantly he walked away with the respect of media and scouts."
Josh Verlin, lead writer/editor of the City of Basketball Love website, wrote about Peters, saying, "The rising junior looked the part this weekend. A somewhat-deep reserve for P-W last year, Peters is an athletic 6-2 left-hander with a smooth shot off the bounce, but he showed strong instincts this weekend as a '1', making good reads off the pick-and-roll and working the ball inside to McLeod with both easy post feeds and more difficult passes on the move. Donofrio will once again have the pieces necessary to compete for Suburban One League, District 1 6A and even PIAA state titles."
National recruiter Clarence "Chick" Gillespie of the Phenom Hoops Report tweeted about Peters, "If I had to pick one player who has made a huge improvement from Soph to Junior season i'd have to go with Caelin Peters from P-W. From floor game to shot selection he's certainly attracted attention."
"Peters continued his solid play the rest of the weekend in games against Baltimore Polytechnical High School [Maryland], Team Speed [NJ], and St. Georges Tech [Delaware]. In the game against Team Speed, Peters scored most of his 12 first half points on midrange jump shots off the dribble, finishing the contest with 18 points. In the final game against St Georges, He finished the game with 15 points on a number of flashy drives to the basket.
"June 15th is the first time that NCAA Division 1 college coaches can make official contact with potential recruits. Peters received a phone call from Lafayette College expressing interest in coming to watch him play during the July live period and in his junior season.
"He has also received invitations to attend elite prospect camps from D-1, D-2, and D-3 schools all over the United States including Bucknell University, Drexel University, University of Pennsylvania, Holy Cross College, and University of California San Diego. Should Peters earn a Division 1 scholarship, he would be the first player born and raised in Bermuda to accomplish the feat."

Read More About