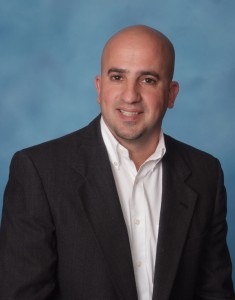 Ascendant Group today [Oct 22] announced the appointment of Dennis Pimentel as President of BELCO.
"Dennis started as a BELCO apprentice in 1989 and has progressed through the ranks of the Company during the last 29 years. Dennis held the positions of Specialist Electrical Fitter, O&M Foreman and then Capital Projects Foreman," the company said.
"In 2002, Dennis applied for and was awarded BELCO's internal scholarship and attended Florida International University in Miami, graduating in 2006 with a Bachelor of Science [BSc.] in Electrical Engineering.
"On completion of his degree, Dennis worked for Florida Power & Light Company for two years, the first year as a Protection and Control Engineer and was then promoted in the second year to Supervisor of the Meter Technology Centre before returning to BELCO to work in the Energy Delivery Engineering Department in 2008.
"In 2009, Dennis transferred to Operations as a Senior Engineer and after obtaining his Chartered Engineer [CEng.] designation in 2010 became Senior Manager in 2010. He was promoted to VP of Energy Delivery in 2011 and most recently was appointed Interim SVP of Operations for BELCO.
"In his new role as President, Dennis will assume all operational accountabilities for BELCO effective immediately."
This appointment follows shortly after BELCO workers instituted a work to rule then a withdrawal of labour, with the Union asking that the company "take steps to ensure that the current [Ascendant] CEO Mr Sean Durfy's, position and responsibilities within AGL are reviewed with a view to the Board removing him from having any involvement in the management of the day-to-day operations of BELCO and with a view to his tenure with AGL coming to an end."

Read More About