The PLP is holding their 53rd annual Delegates Conference under the theme of 'Building a Better & Fairer Bermuda, The Next Chapter', with the event getting underway this evening [Oct 24] with the Opening Night at St. Paul's Centennial Hall.
The Conference will continue until October 26th, with the Party also set hold leadership elections on Friday. Premier David Burt will be the only person standing for nomination for PLP Party Leader, while both Walter Roban and Scott Simmons will stand for Deputy Leader.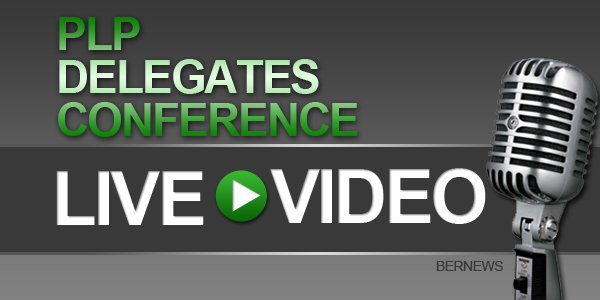 In addition Dawn Simmons and Damon Wade will stand for Party Chairperson, while Lauren Hayward Bell, Colin Gilbert, and Alexa Lightbourne will stand for Deputy Chairperson.
This evening is scheduled to include remarks from Premier David Burt, MP Chris Famous, outgoing PLP Chairperson Owen Darrell, Alexa Lightbourne from the Women's Caucus, Maxanne Caines from the Youth Wing, video presentations, entertainment and more, and you can tune in and watch live below.
Update: The live broadcast has concluded and the 2.5 video is below
Read More About