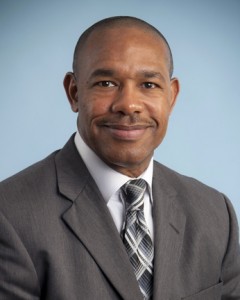 Wayne Smith has been seconded from the Bermuda Post Office for a period of 12 months to head the Ministry's Fintech Business Unit, where he will "manage and oversee the Ministry's rapidly expanding fintech initiatives."
"The public should be aware that local and global interest in the Government's Fintech Strategy has grown considerably in the last year. In fact, since September 2017, more than 30 fintech associated companies have incorporated in Bermuda," the Ministry said. "As a result of this ever evolving sector, Mr. Smith will head the Ministry's Fintech Business Unit."
Minister of National Security Wayne Caines said, "Our Government promised to create an environment where Bermudian businesses and those who domicile their businesses in Bermuda can thrive.
"We undertook to create new economic pillars in Bermuda, identify new areas for economic diversification, and seek local and overseas investment to develop a new local industry to create jobs in Bermuda.
"Fintech is transforming the way we do business. It's sparked the creation of innovative new technologies that deliver transactional services in ways never before imagined. From blockchain, to virtual currencies and beyond, the world of finance is undergoing a major revolution.
"Our Government understands the power and potential of this technology. And in the last year, we have become a pioneering leader in this space.
"Bermuda is committed to building upon its position as an innovative international business center. Given the continuous and rapid nature of this innovative technology, the Government is committed to ensuring that we dedicate the appropriate resources to support and nurture the growth of fintech in Bermuda.
"Having a dedicated section such as the Fintech Business Unit to oversee this evolving sector ensures that Bermuda continues is pioneering and innovative leadership in this area."

Read More About
Category: All, Business, News, technology