YouthVision Promotions are inviting the public to their next Magazine Launch on Saturday, October 27 from 6.00pm to 9.00pm at the Hamilton Community Centre.
A spokesperson said, "On behalf of YouthVision Promotions we would like to invite the public to our next Magazine Launch on Sat. Oct. 27, from 6pm-9pm, at the Hamilton Community Centre, featuring Bermuda's boxing legend Clarence Hill, politician Kenneth Bascome, former drug addict Ronald Butterfield, former inmate Andre Minors and others.
Interview with Olympic medalist Clarence Hill from last month:
"We will also have food, entertainment and give-aways. There will be mens clothing and other items for sale by Arin Weller of Sacred.
"Our next magazine is entitled 'The StreetLife', as it features people who have been involved in and affected by the activities that come with living the streetlife, from drugs to murder.
"We also feature poetry from our young people, including Berkeley Institute students, as well as a x-word puzzle that features the English Premier League football clubs. This is a must have magazine.
"Everyone is invited to attend, and we are making a special call to our community workers both current and former, a they are the 'relationship-builders' that can help.
"We believe that our angry / aggressive / violent young people can be helped. There are people in this island that they do listen to. There is an old teacher, football/cricket coach, neighbor, friends parent, business owner that has the respect of even the worst of 'gangsters', and we are calling on us to come together and network at this particular event.
"If you can/want to help our angry young people, then this is the place to be. For more information, contact 337-7786"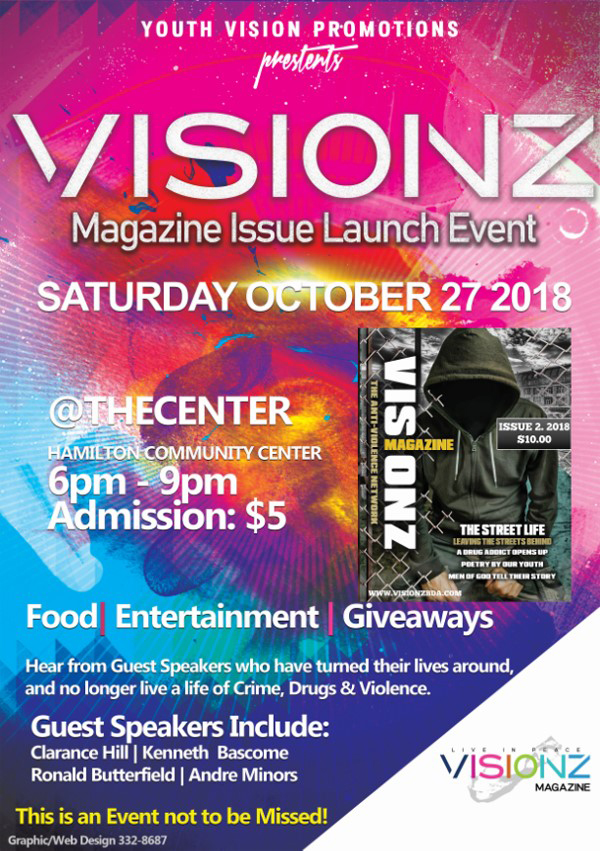 Read More About
Category: All