There was an exciting conclusion to the Bermuda Mixed Foursomes Championship in which Jevon Roberts and Liz Carpio took the title with a gross score of 3-under par 51 in the Pinehurst format for a total combined score of 107 at the Turtle Hill Golf Course.
Round 1 leaders Wayne and Lesley Balcombe didn't fare so well and allowed Damian Palanyandi and Katyna Rabain to take 2nd place.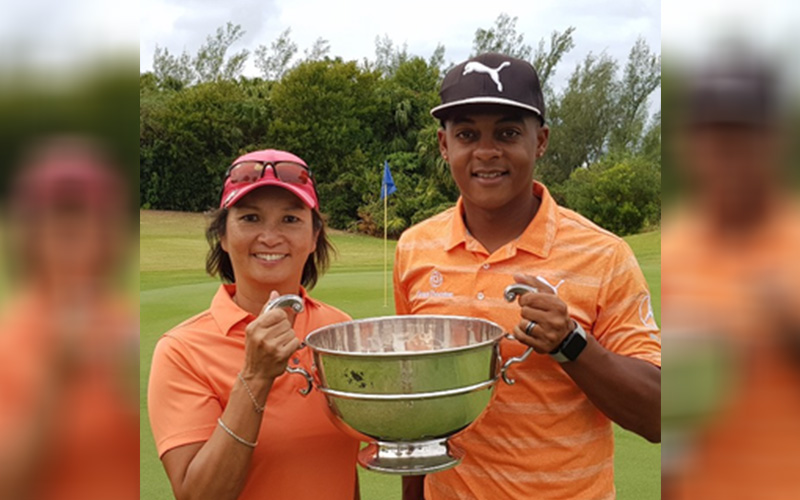 Palanyandi and Rabain shot a 1-under par 53, with John Whiley and his partner Irene Foti as well as Randolph Simons and Patricia Morgan both shot 3-over par 57's.
Bermuda Mixed Foursomes Championship Final Leaderboard
-3 Roberts / Carpio
-1 Palanyandi / Rabain
+3 Whiley / Foti
+3 Morgan / Simons
+5 Jones / Jones
+7 O'Neill / O'Neill
+8 Gerardo / Chambaz
+8 Christensen / Symonds
+9 Tavares / Tavares
+9 Chambaz / Frith
+11 Venning / Mitchell
+12 Balcombe / Balcombe
+15 Barit / McCarthy

Read More About