[Written by Cassandra DaPonte of S3 Prefect and Kace Wales of S4 Prefect]
On Wednesday, November 7th, students at CedarBridge Academy took part in the induction ceremony for the academic school year of 2018-2019. The induction ceremony is a process in which upcoming head prefects, prefects and junior student leaders are pinned and recognized as their new roles.
The Advisors of The Head of Prefects, Ms. Gina Davis and Ms. Tonya Landy alongside The Head of Junior Student Leaders, Ms. Nicole Smith-Fagan did not go unnoticed, as they worked to make this induction ceremony a success. The event was hosted by S4 students Kace Wales, and Tashoy Milligan.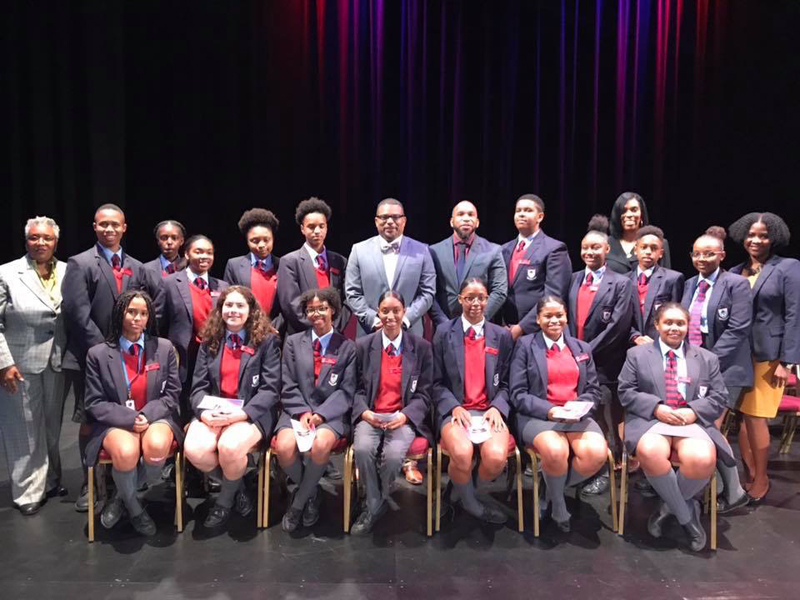 The S4 prefects decided upon a theme to carry out throughout the ceremony. This theme was 'Go Big or Go Home'. This short phrase motivates and reminds the leaders to be a positive role model, and to be boldly ambitious, always keeping in mind that to achieve goals, one must 'level up'.
The Hon. Minister of Education Diallo Rabain, was in attendance; showing his support to all students being inducted. He imparted some valuable advice, articulating that one should always depend on self, and continue to be the future that the country needs. He stated that 'no leadership skills will be wasted' and that 'prefects showed that they leveled up'.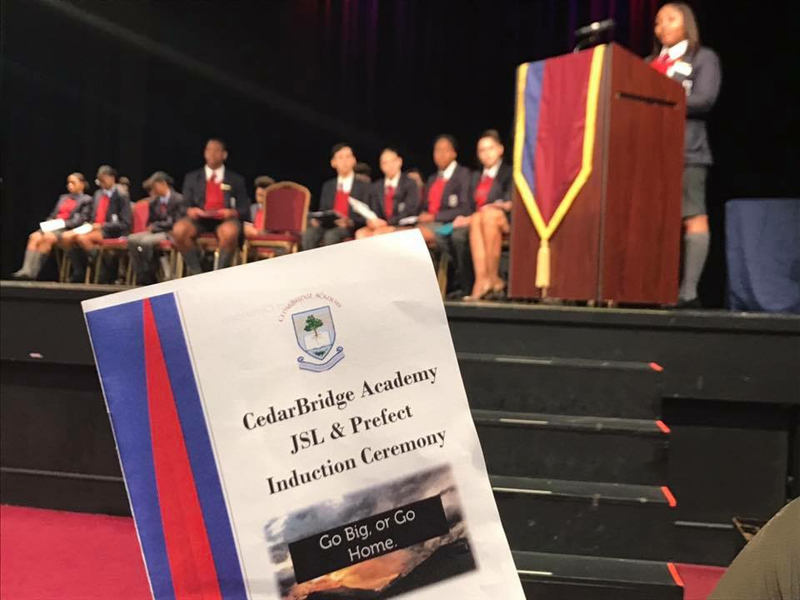 The crowd was delighted to have a scene from 'The Wiz' performed by the CBA drama department, directed by Patricia Nesbitt. Along with a musical selection, also from 'The Wiz', performed by S2 student Shardae Lee.
It can be said that leadership is not about the position or title, but about the actions, and the examples set to those around us. Leadership is unlocking ones potential to become better.
One must seize the moment, and take the opportunity to shine. Students do well to remember the phrase, reiterated tirelessly from former principal, current Commissioner of Education, Kalmar Richards, 'you are big time'.

Read More About