There will be an official Viewing Village in No. 1 Car Park for spectators at the Christmas Boat Parade on Saturday, December 8th, with the Parade set to begin at approximately 6:30pm with the Spirit of Bermuda leading the flotilla of vessels.
Boats will circumnavigate White's Island with the route stretching between Red Hole and Darrell's Wharf, over to The Hamilton Princess and back along Front Street.
The City took over the organization and execution of the Parade and said they are "thrilled to offer a family-friendly atmosphere to the evening," with revelers on the night able to enjoy food and product vendors as well as a Kids' Zone in No. 1 Car Park. Admission is free.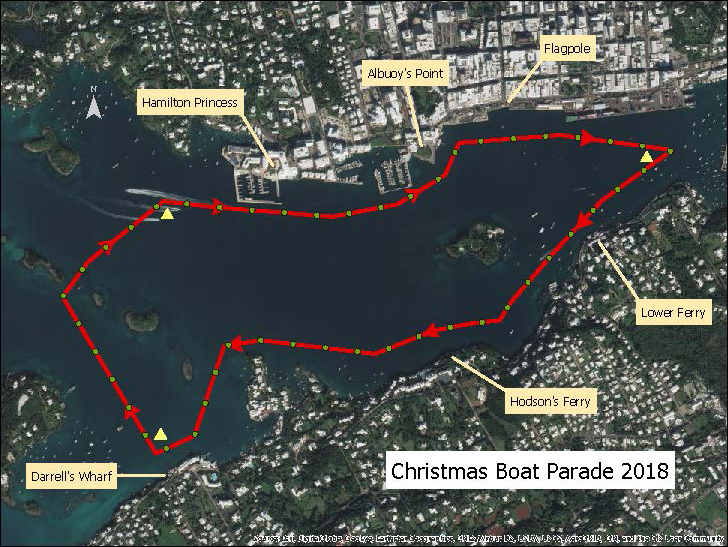 Vendors found at the Village are scheduled to include the Bermuda Cupcake Company, Ashley's Lemonade, Sensational Delights, DeGraff's, Sniggles Face Painting, Glaze and Four Star Pizza, Rotary Youth Club [Interact] Bake Sale, Novel Tea, Jazzy Treats, Budget Enterprise [Toys], Funnelicious, Stella Marie Church [Portuguese Donuts], Ms. Delicious, Zoomables, Play Games [fun castles] and Glow Zone Laser Tag.
As a special added treat, JetPack Invasion have returned to Bermuda for a Parade performance, with the hydrofliers set to take to the skies in an acrobatic visual display in sync to their illuminated suits and pulsating music.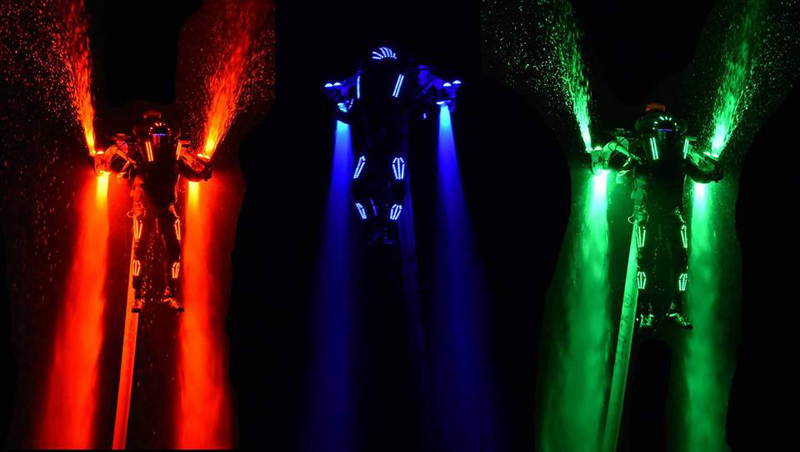 Steve Thomson, spokesperson for the Bermuda Boat Parade Charity, the group that founded the event, added, 'We are thrilled that after a three-year absence The Bermuda Christmas Boat Parade has returned and will, by all accounts, be bigger and better than ever. With the support and guidance of The City of Hamilton, and of course the numerous sponsors, the event this Saturday should be a wonderful success."
"Due to the anticipated crowds expected to observe the Parade from areas along Harbour Road, the Bermuda Police Service advises that Harbour Road is being converted to a single one-way lane heading eastward into Hamilton between 6pm and 9pm. This will allow for parking in the westbound lane. Those attending house parties that take advantage of the Harbour Road parking must not block private access driveways and must remove their cars by 9pm when the westbound lane reopens," a spokesperson said.

Read More About
Category: All, Entertainment