[Updated] Today saw heavy rain with hail falling across much of the island, with the Bermuda Weather Service saying that they "have had reports of hail up to 1/2" around the island."
A Thunderstorm Advisory remains in effect until this evening, and the BWS forecast for today said, "A cold front wobbling overhead the Island delivers showers and rumbles of thunder into this evening, though winds are generally light to moderate.
Update: Gary Hall and Michelle Pitcher from the Bermuda Weather Service explained, "It turned out to be extra exciting today weather wise. We have been experiencing our typical winter patterns with low pressure systems sweeping off the US East Coast and through our area.
"There has been a rather stagnant upper level trough over the eastern US which has allowed the front this past weekend and today's front to stall over us. With no forward progression in the upper levels, a.k.a. the Polar Jet Stream, low pressure systems are continuously generated in the same areas and tend to follow similar tracks.
Video courtesy of @meredithphoto | Meredith Andrews
"Rainfall amounts over the weekend totalled 1.35″ [0.67" Saturday and 0.68" Sunday.] As of 2pm today, we have measured 1.74″. The next rainfall accumulation will be calculated at 8pm tonight. Average rainfall for the month of January is 5.3″ and the monthly total we have recorded as of yesterday was 4.47″.
"Today's hail, from what we have recorded as well as from reports across the Island, has been in the 1/4″ – 1/2″ range in size. Typically in Bermuda we see much smaller hail as a result of cold outbreaks.
"We are too relatively warm for that type of process to form hail. Today's event was caused by long-lived thunderstorms that have been trailing through the area as part of the stalled front that has affected us all day and is expected to continue through most of this evening.
Video courtesy of Jeff Sousa
"Our last recorded hail event was 5 March 2018. Normally, we average 1-2 hail events per winter.
"The stalled front that has affected us today will begin to move east overnight. Conditions will then begin to trend much drier while remaining breezy. Cooler, more seasonable temperatures are expected for the weekend."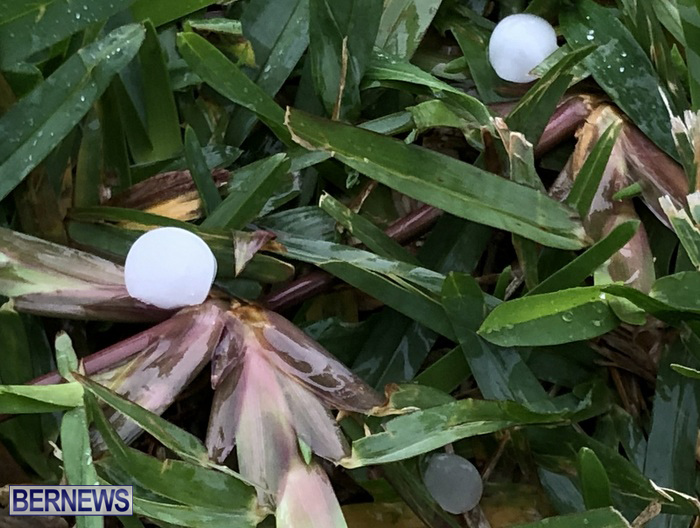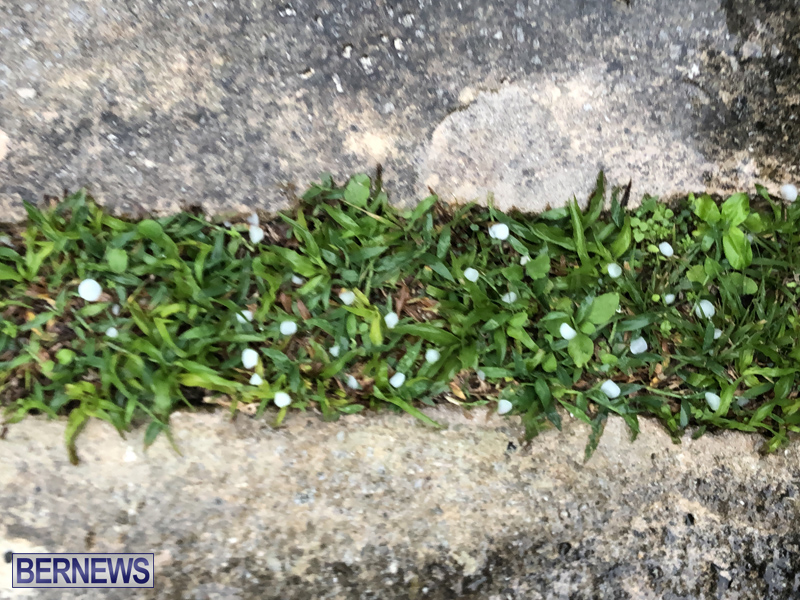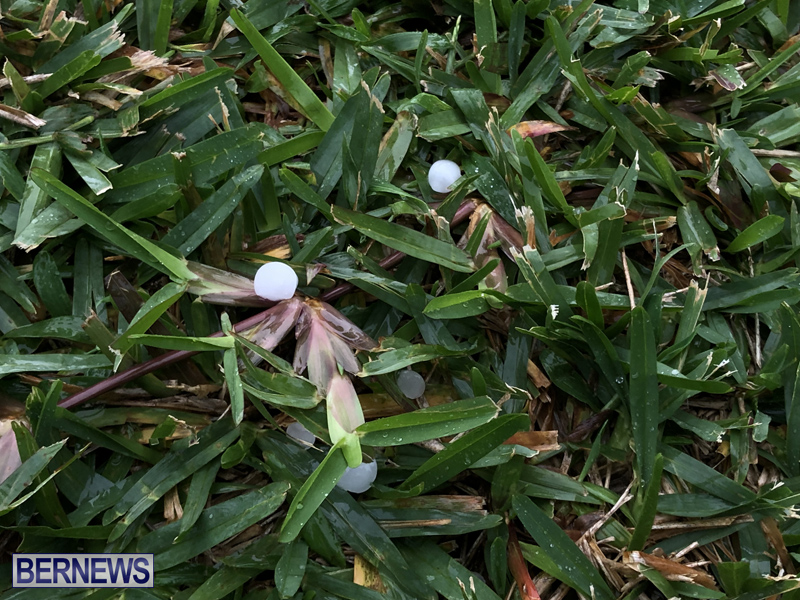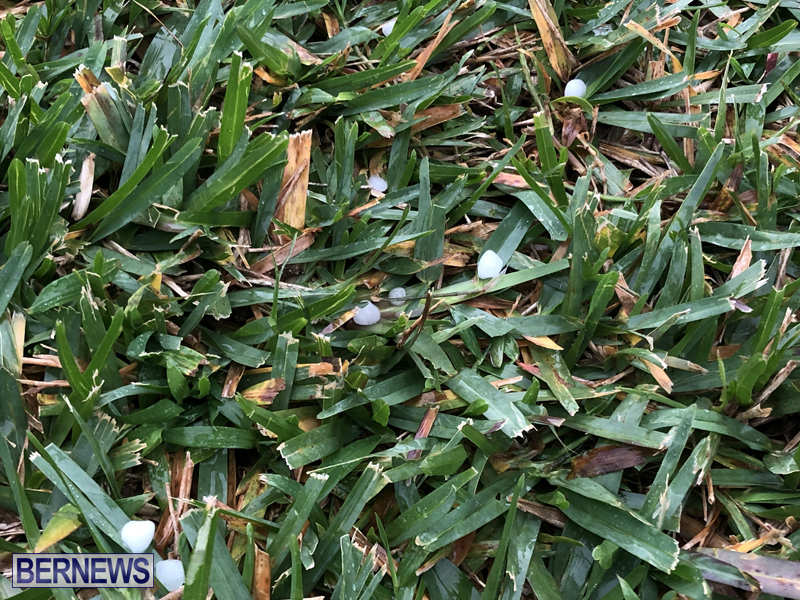 Photo courtesy of Keith White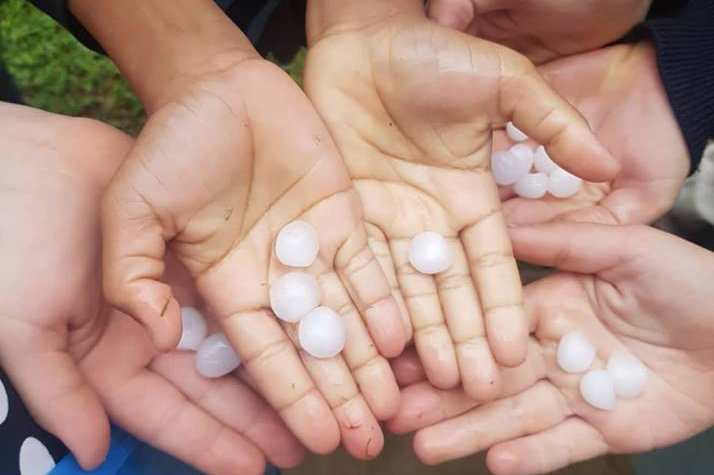 Photo courtesy of Tim Mahoney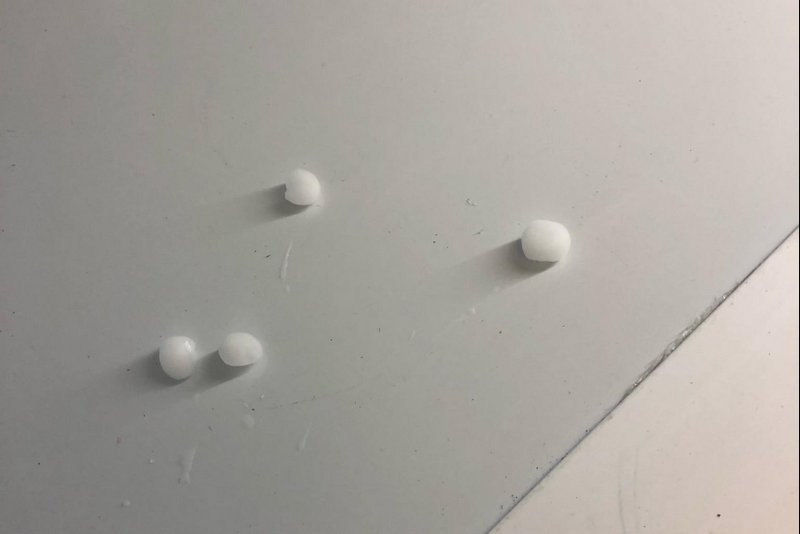 Photo courtesy of Gary Ward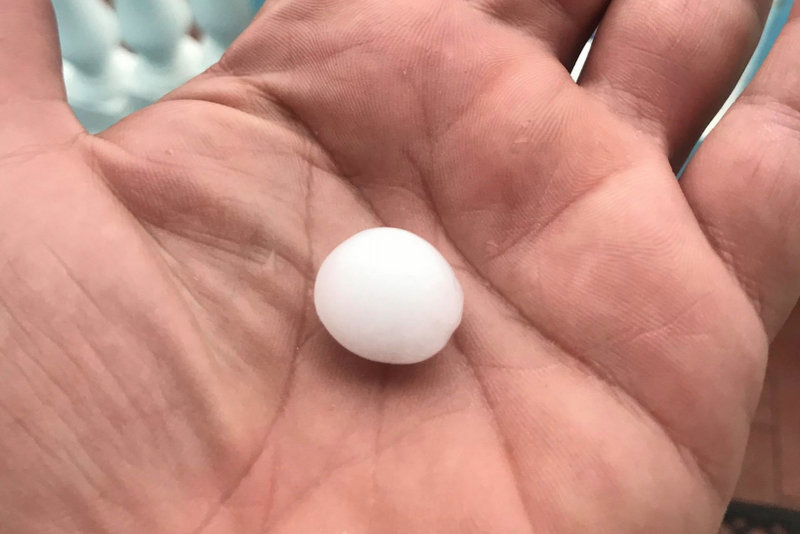 Photo courtesy of Judith Welch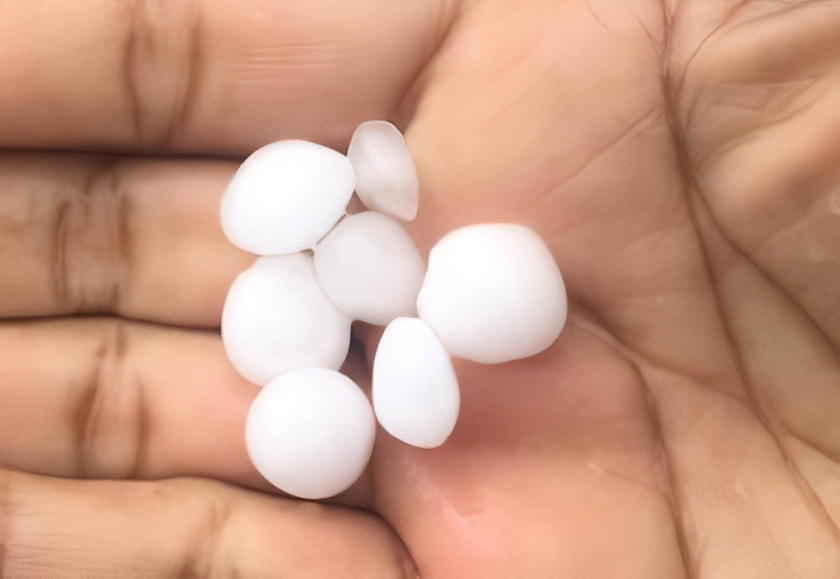 Photo courtesy of Adam Barboza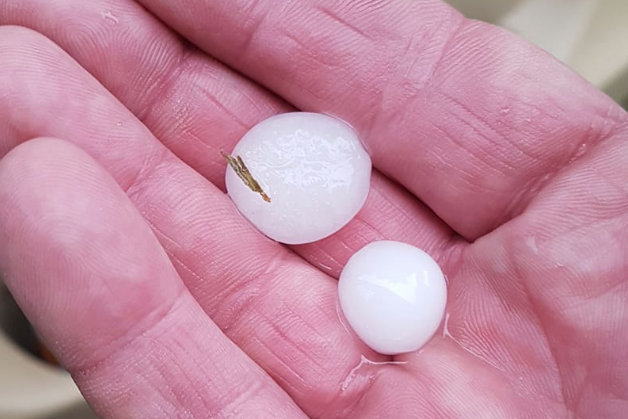 Read More About