The Bermuda Amateur Swimming Association and their member clubs will be hosting week long swim camp with South African Olympic swimmer Roland Schoeman and Alia Atkinson, a Jamaican Olympian, current World Record holder and the first black woman to win a world swimming title.
The camp will run from Jan 29th – Feb 3rd and athletes participating will get the opportunity to be coached by these world ranked swimmers.
"The age group swimmers participating will get some stroke specific training from two of the best athletes in the world," a spokesperson said.
"All clubs will have members participating in the 2019 BASA Swim Camp, which is a positive step forward for Bermuda Swimming.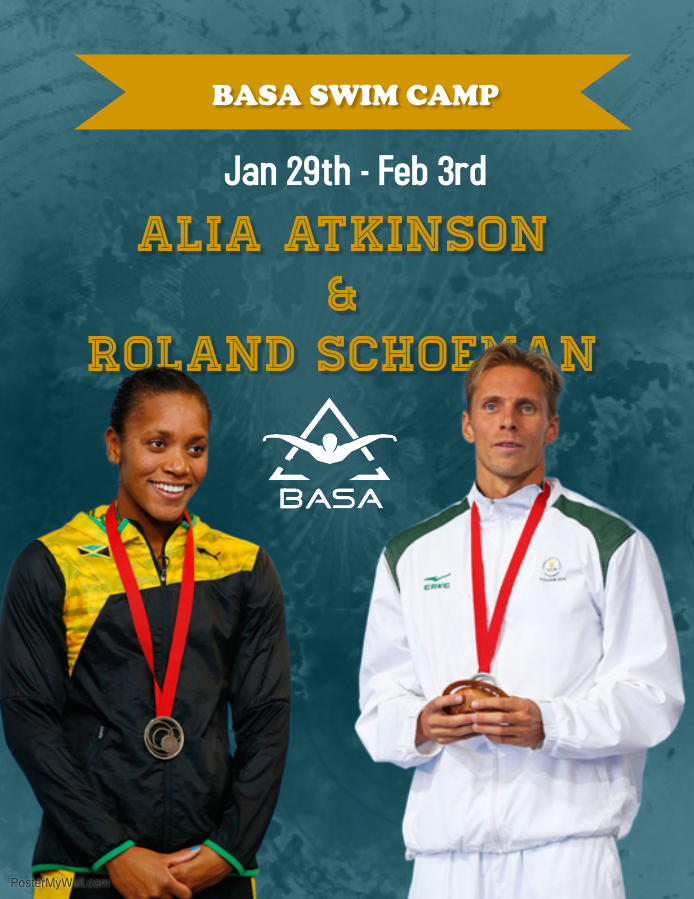 "Atkinson will also be hosting a free swim clinic, sponsored by Digicel, open to the public on Saturday Feb 2nd, 2019 from 2-5pm at BASA [Saltus] Pool.
"This will be a great opportunity for non-BASA registered students to come out and learn the basics of swimming and get inspired by one of the Caribbean's most decorated athletes."
"The camp will offer a wide range of expertise for both young and more developed swimmers," said Bermuda Olympic swimmer Julian Fletcher. "This is a great step forward for Bermuda Swimming as these two athletes will have so much to share about their stories to success."

Read More About