The island's armed service is better equipped than ever to deal with natural disasters, Governor John Rankin said.
Mr Rankin added that the latest recruits to the RBR had joined an organisation that will play an increasingly vital role in humanitarian relief at home and in the wider region.
Governor John Rankin and RBR Commanding Officer Lt Col David Curley examine decommissioned police patrol boats refurbished and refitted for the Regiment's expanded maritime role.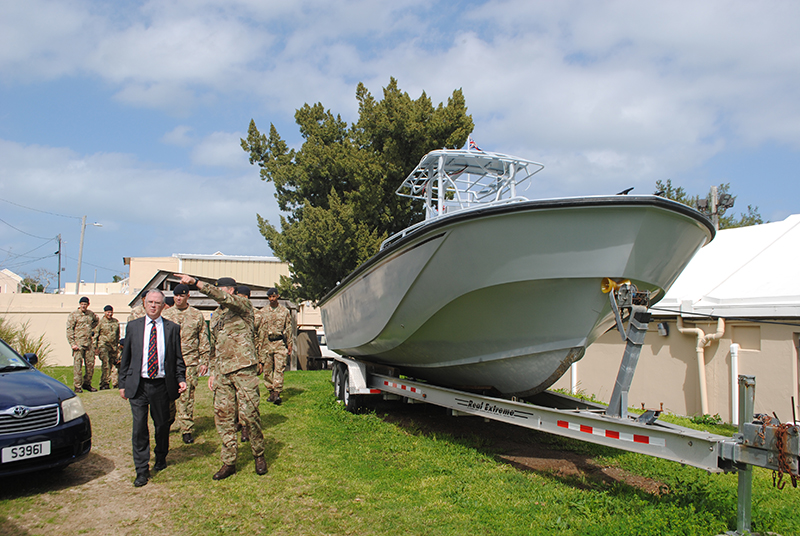 He said: "Once the recruits are through their training, they will be an important part of helping the Regiment carry out its key tasks, in particular its focus on humanitarian response – helping the island to get back on its feet – and also the support it gives to major events on the island.
"It's also a great developmental opportunity for them, with the skills they will learn in the Regiment, the training, the education, the leadership skills and team building."
The Governor, John Rankin, arrives at Warwick Camp's Regimental Headquarters with Aide-de-Camp designate Lt Alex Gibbs [right] to meet the RBR's Commanding Officer Lt Col David Curley.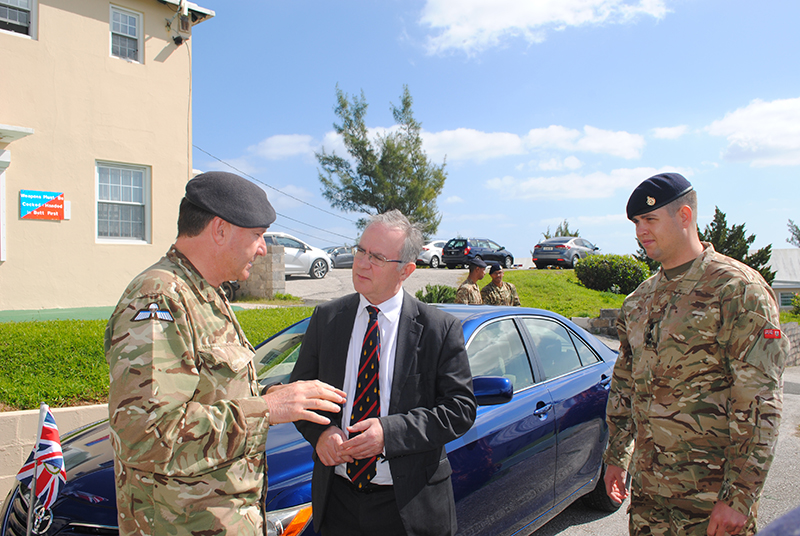 He added: "I was very pleased to see such a diverse group of young recruits – young men and women who have chosen to volunteer for the Regiment."
Mr Rankin was speaking as he toured Warwick Camp as the latest group of 25 new soldiers settled into their first few days of their two-week Recruit Camp.
He said: "Following last year's strategic review, the Regiment is focused very strongly on it's modern role in disaster response, in support of the police and the other emergency services on the island and the new coastguard responsibilities it is taking on."
The Governor addresses the island's newest soldiers as they settle in to their two weeks of basic training at Warwick Camp.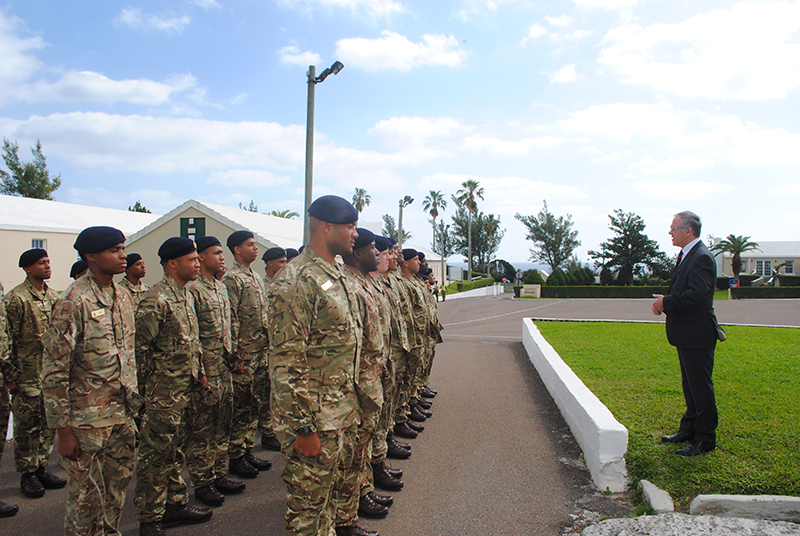 Mr Rankin spoke to the new soldiers and inspected new equipment, including five Immediate Response Trailers packed with chainsaws, tools, safety equipment and ladders and ready to roll at a moment's notice if needed.
The trailers can also fit on military cargo planes for transport overseas.
The Governor also looked over the new troop carriers, bought to replace ageing Toyota Land Cruisers, some 30 years old, and two decommissioned police patrol boats, renovated and refitted for a role with the RBR Boat Troop as they move to the coastguard role.
Governor John Rankin talks to the RBR's latest recruits at Warwick Camp.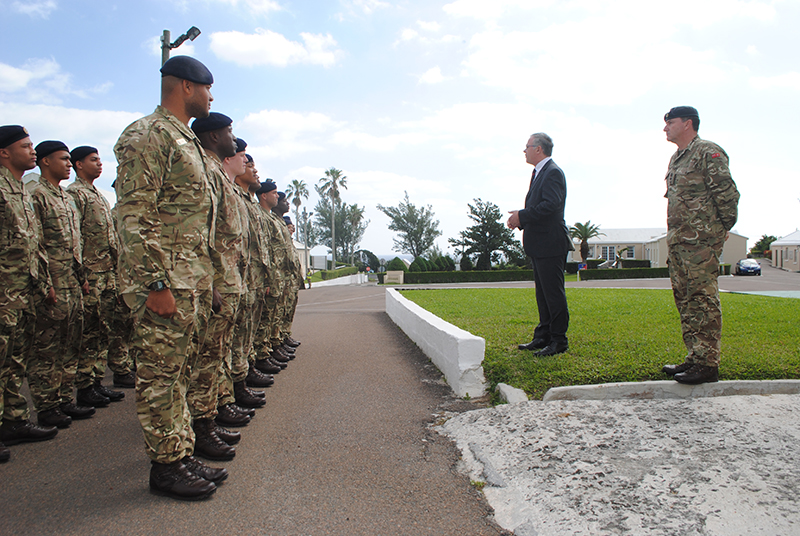 Mr Rankin said: "We are now moving to a well-equipped modern Regiment to meet the needs of Bermuda today and into the future."
He earlier told the recruits that he was "particularly proud" of the role the RBR had played in Turks & Caicos in 2017, after the Caribbean was hit by Hurricanes Irma and Maria in quick succession and required urgent aid.
The Governor inspects the new Immediate Response Team trailers, equipped for disaster relief and ready to roll at a moment's notice.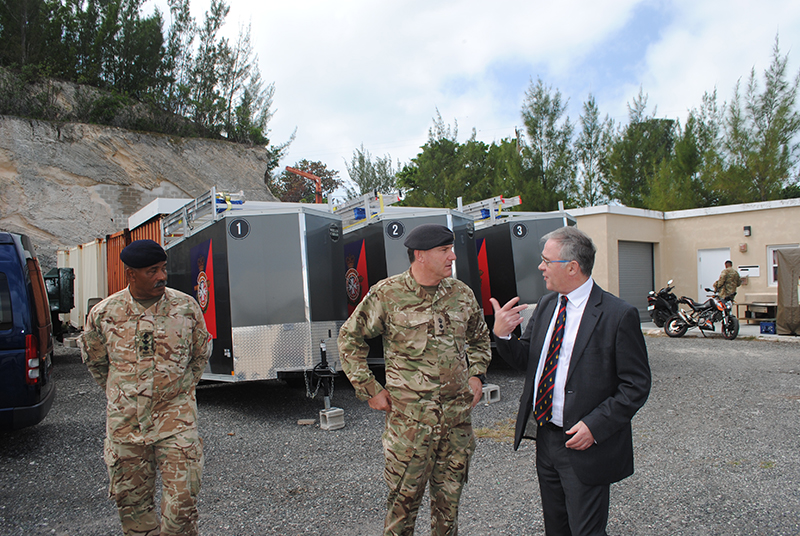 Mr Rankin told the new soldiers: "Turks & Caicos was very badly damaged and the Regiment gave that help."
He said: "As Governor and on a personal basis, I have a duty to support you in the Regiment and I have a duty to support the Commanding Officer and his team. I hope Recruit Camp will be a good developmental experience for each of you."

Read More About