Recently, the Kardias Club presented the Friends of Hope Academy  a $20,000 donation to support the Dame Marjorie Bean Hope Academy [DMBHA].
The Kardias Club, a well-established local woman's membership organisation and registered charity, [#051] has supported the community of Bermuda since 1964. The funds for the donation to DMBHA were raised from fundraisers held last year, Tea With A Twist and the Twilight Fantasy.
Shawnette Smith, Gloria Pearman, Valerie Nearon, Pauline Richards, Jahziah Douglas-Dill, Sue Adhemar, Denika Reid, Sandra Scott, Margaret Phillips, Dawn Peart, Dr. Llewellyn Simmons, Dept. of Education Director of Academics and Cherie Burgess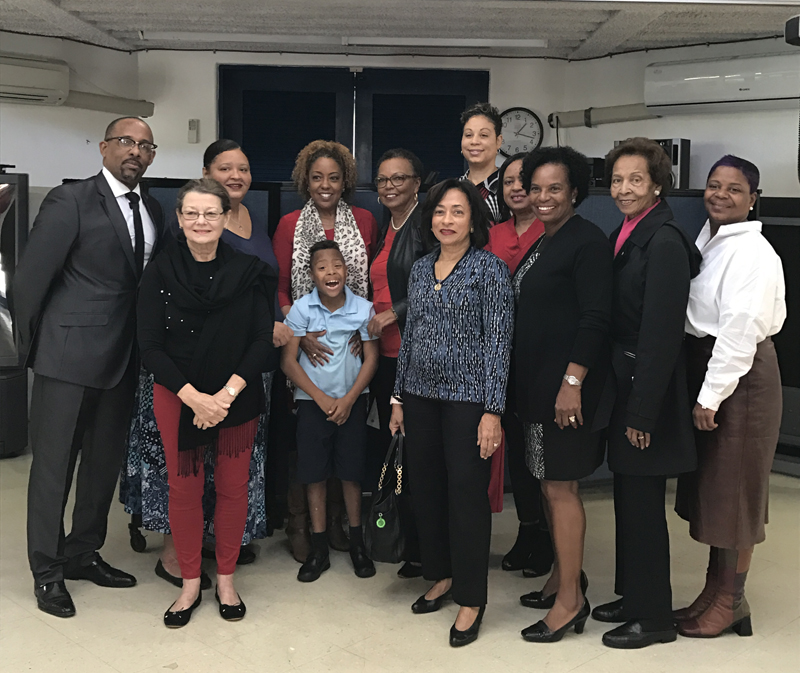 Friends of Hope Academy [registered charity # 722] raises funds to aid children with special needs and educational challenges in Bermuda, in particular, those who attend school at DMBHA.
Specific focus is on funding respite camps for students during school holidays; assisting DMBHA in the implementation of its school improvement plan; providing support to DMBHA in the implementation of its curriculum and extra-curricular activities; providing any other support or assistance to other individuals or organizations for purposes beneficial to the education and care of children with special needs; and to assist with community projects that promote awareness, education and improving the lives of children with special needs.
The Kardias Club have a very specific agenda that focuses on charities that have a service mandate to support some of the most vulnerable members of our community.
The Club's contributions to the island of Bermuda include donations and support to the Intensive Care Unit at King Edward VII, the Packwood Home, Child's Wish, Bermuda Autism Support and Education Society, The Family Centre, Fight for Life Foundation, Sunshine League Children's Home, and The Bermuda Sloop Foundation..
Read More About