Over the weekend, the Minister of Labour, Community Affairs and Sports Lovitta Foggo attended the 2018 Bermuda Literary Awards at Grotto Bay Beach Resort & Spa.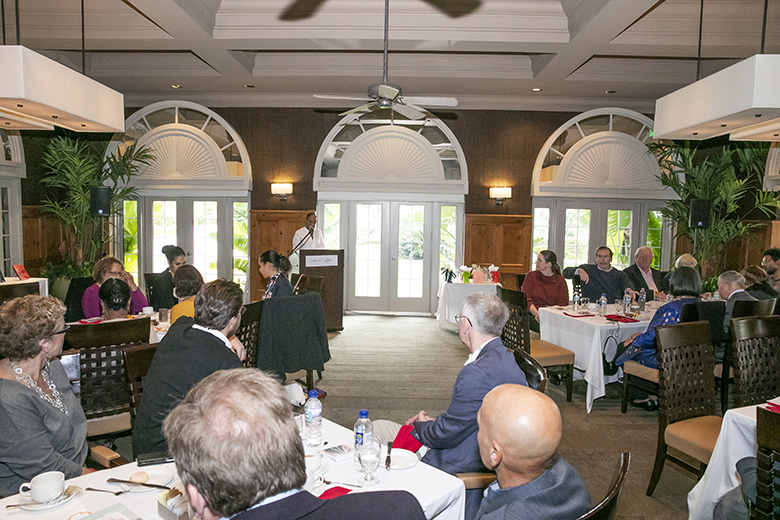 The Bermuda Literary Awards began in 1999 to honour literary achievement by Bermuda's writers. The competition runs once every five to six years, and books are eligible if they have been published subsequent to the previous award cycle.
"Literary artistry demands talent, hard work, research, time, and dedication; and the writing of a novel or a book of poetry stems from a desire to tell a story about the world we inhabit, in a way that holds meaning for its inhabitants," said Minister Foggo at the event.
"As the Minister responsible for Culture, I am delighted to have a mechanism through which to reward excellence in this area; and I am therefore very pleased to be here today to congratulate the winners of the 2018 Bermuda Literary Awards."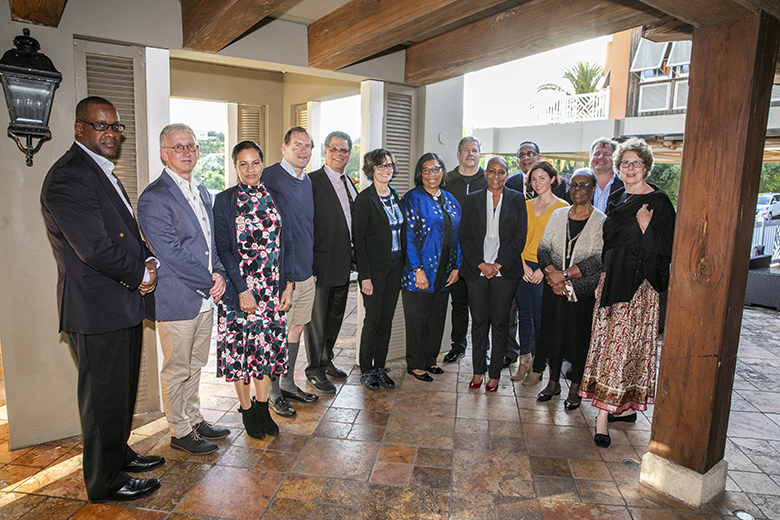 The winning entries [previously announced] are as follows:
In the category of Non-Fiction: Island Flames by Mr. Jonathan D. Smith;
In the Drama and Screenwriting category: Me and Jezebel by filmmaker Ms. Lucinda Spurling;
In the Children and Young Adult Fiction category: Girlcott by Mrs. Florenz Webbe Maxwell;
The winner of the Brian Burland Prize for Fiction is Dr. F. Colin Duerden for his novel Fried White Grunts;
The winner of the Cecile N. Musson Prize for Poetry: Pilgrimage by Dr. Paul Maddern;
The winner of the inaugural prize for Cultural Merit is Dr. Clarence V.H. Maxwell for Pembroke, part of "Bermuda's Architectural Heritage Series", published by the Bermuda National Trust;
And the Founder's Award, which is offered for books or scripts published prior to the establishment of the Bermuda Literary Awards in 1999, has been awarded posthumously to Cyril Outerbridge Packwood for his invaluable text exploring slavery in Bermuda, Chained on the Rock, second edition published by the National Museum of Bermuda.

Read More About
Category: All