[Updated] The Bermuda Police Service [BPS] is holding a press conference this afternoon [March 7] to discuss the death of Jen-Naya Simmons, who died following a collision that took place on North Shore Road in Hamilton Parish on July 15th of last year. We will have additional coverage later on and in the meantime the live video is below.
Update: The live broadcast has concluded and the 15-minute replay is below
Update 1.47pm: The police said the investigation into the fatal collision continues, saying that it appears that multiple people were in the other vehicle involved, and they have not come forward.
They said that in the initial stages of the investigation in 2018 it was believed it was single vehicle collision, however as the investigation continued more information emerged, and it was confirmed another vehicle was involved, a silver-grey Suzuki motor car.
Police said they have "information to suggest that there were other occupants in the vehicle at the time of the collision," and appealed for people to come forward.
"The manner in which Jen-Naya's life was taken from her was callous," the police said. "It is time for members of this community who know who they are to speak out."
Calling the circumstances "unique," one of the officers involved in investigating the collision said, "In my 26 years in this job, I have not experienced a fatality where a young lady, or anybody, was left on the side of the road to die."
Ms Simmons family was present at today's press conference, and a member of the family appealed for people to come forward, ending with a simple, but very poignant appeal, "Can you help us out please."
The family of Jen-Naya Simmons have appealed for anyone with information to please come forward: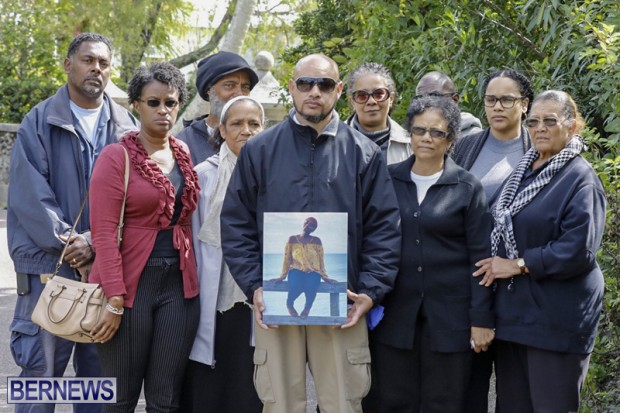 Anyone with information is strongly urged to contact the police on 295-0011 or the confidential Crimestoppers hotline on 800-8477.
Read More About
Category: Accidents and fires, All, News, Videos