New Bermuda coach Jamie Barnwell has named his 32-man squad for this week's opening fixture against Jamaica in the Rugby Americas North championships 2019.
Barnwell has selected twelve uncapped players, including Police prodigy Danny Pell and Renegades forward Traer Stephens.
Jamie Baum, Stephan Smit, Jordan De Shields, Miguel Posselthwaite, Paul Kelley, Felix Obas, Ryan Murray, Cameron Foote, Scott Clarke and Ja'kee Simons are among the uncapped players selected.
Corey Boyce, Tom Healey, Darren Richardson, Adam Richards, Thomas Greenslade and Conor McGowan have also been recalled, after missing out on the 46-0 victory against Princeton.
Ben Green and Mike Kelley will not take the field due to injury.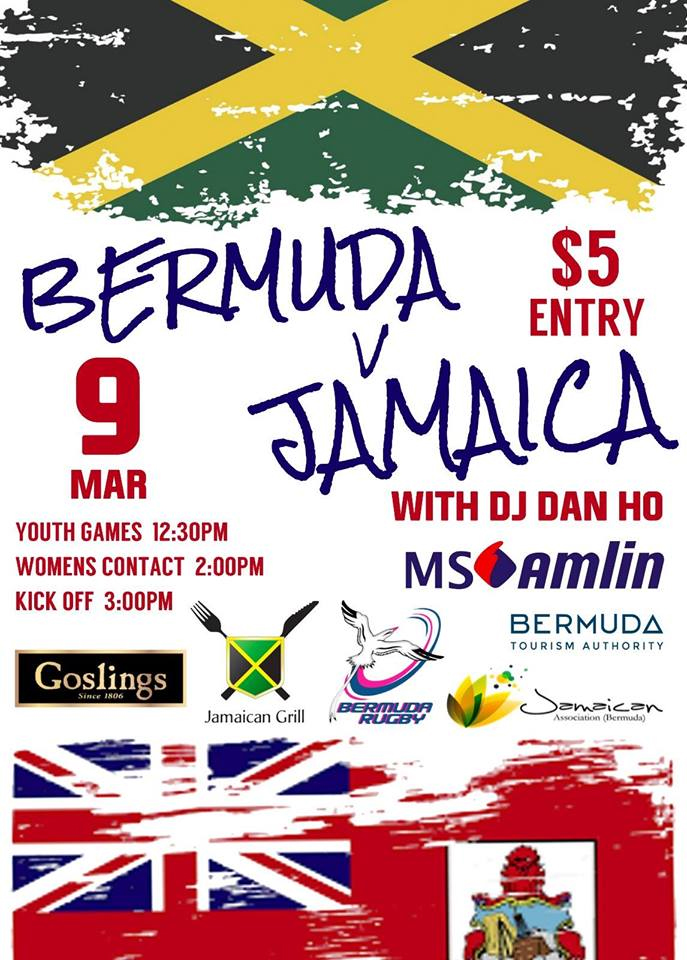 Bermuda will host Jamaica for the first time since 1975 at a busy National Stadium in the opening game on Saturday 9th March, before taking on Chesepeake University the following Monday.
Jamie Barnwell commented, "As always there were a number of tight decisions, especially with a number of players being unavailable in recent weeks, meaning that some very good players have missed out in this particular window.
The upcoming Rugby Americas North Championships offers an exciting opportunity for the squad but will also be very challenging. We are certainly looking forward to getting back to a packed National Stadium with the fantastic support that we get there."
The March 9th game will be the main feature in a full day of rugby. Youth games will begin at 12pm followed by the women's contact league. Spectators are encouraged to come out and support the team of their choosing. Entry $5, with concessions provided by Gosling's and Jamaican Grill.
Bermuda Squad:
Forwards [17] are Dustin Archibald [Mariners], PJ Brangman [Teachers], Jahan Cedenio [Renegades], Trae Stephens [Renegades], Simon Pettler [Renegades], Darren Richardson [Police], Conor McGlynn [Renegades], Aldo Campbell [Teachers] Co Captain, Peter Dunkerly [Renegades] Co Captain, Jamie Baum [Renegades], Bennett Gibson [Renegades], Miguel Posselthwaite [Cedarbridge Academy], Danny Pell [Police], Tashon De Silva [Teachers] Vice Co Captain, Adam Richards [Police], Jordan De Shields [Police] and Thomas Greenslade [Teachers].
Backs [15] are Dan Cole [Police], Brian Archibald [Mariners], Paul Kelley [Renegades], Tom Healey [Renegades] Vice Co Captain, Kai Edwards [Teachers], Stephan Smit [Police], Mike Dill [Teachers], Conor McGowan [Teachers], Alex Brown [Renegades], Scott Clarke [Police], Ja'kee Simons [Teachers], Felix Obas [Mariners], Cameron Foote [Warwick Academy], Ryan Murray [Police] and Corey Boyce [Teachers].

Read More About