Bermuda Football Association President Mark Wade is holding a press conference this morning [April 9] and we will have additional coverage later on and in the meantime the live video is below.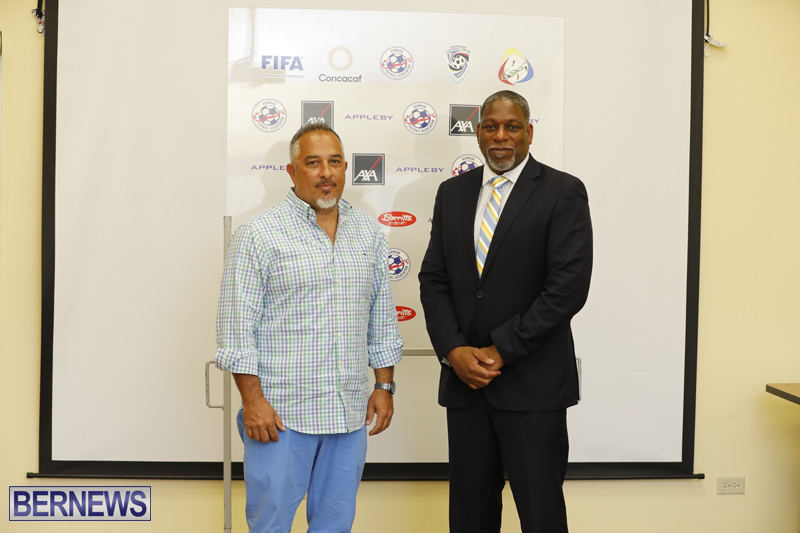 Update: The Bermuda Football Association and Vasco da Gama Club announced that an exhibition football match between the Bermuda National Team and a select team from the Azores will take place on Saturday, May 25th at the National Sports Center.
The Azorean Select Team will be put together by the Ponta Delgada Football Association.
BFA President Mark Wade alongside the President of Vasco da Gama Club Paul Franco spoke about the exhibition match organized as part of the celebrations of the 170th anniversary of the first arrival of Portuguese immigrants to Bermuda.
Update: The live broadcast has concluded and the 15-minute replay is below

Read More About