"According to the Official Gazette the Government has announced the Board of the Bermuda Casino Gaming Commission – but with no prospect of gaming soon, what is it doing," Deputy OBA Leader Leah Scott asked today.
Ms Scott said, "What are they being paid to be board members? What is their mandate now? Are they taking instructions direct from the Minister or are they being allowed to operate independently?
Screenshot of the official notice: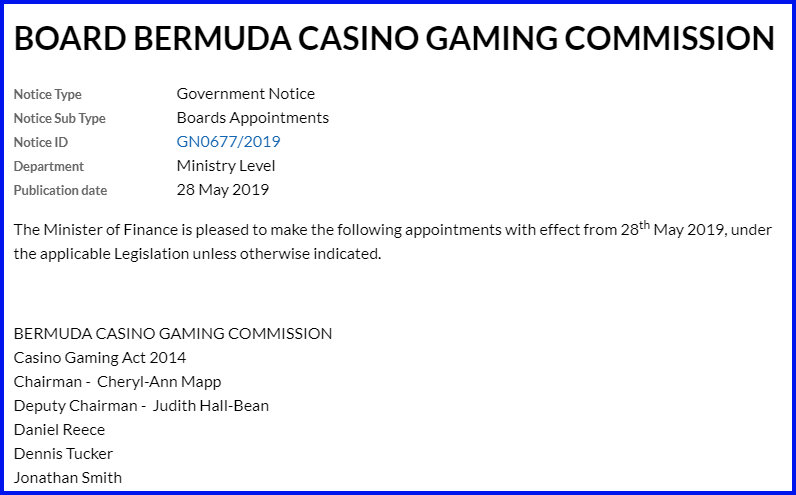 "What is the status of getting a new Executive Director to replace Richard Schuetz who left almost 18 months ago? Is there a replacement for the Commission's General Counsel Deborah Blakeney who left earlier this year?
"Casinos could have provided some jobs for Bermudians, instead we have nothing. It is yet another lost opportunity by this Government."

Read More About