On Saturday, April 13th at the Fairmont Southampton, Dynamic Debaters and Learners and lead supporter HSBC Bermuda hosted the FinTech Challenge Debate, with a debate topic of 'Be it resolved, Bermuda looks to its FinTech future with optimism.'
In preparation for this debate the students spent four months immersed in the FinTech industry committing over 100 hours learning with industry leaders, including HSBC Bermuda personnel, engaging in individual and team research.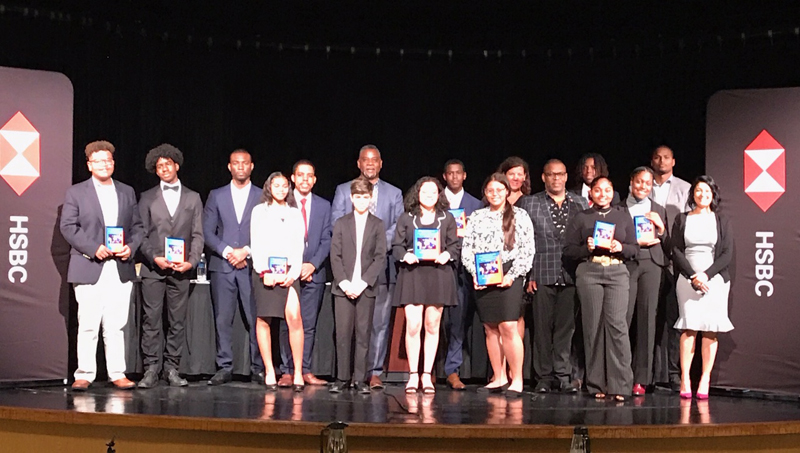 There were eight debaters who participated in this debate. The proposition team comprised of the following debaters: First speaker Christopher Jackson of the Berkeley Institute, second speaker, Salayah Stange of BHS, third speaker Raina DeFontes of the Berkeley Institute and reply speaker Ywione Darrell of Saltus.
The opposition team comprised of the following debaters: First speaker Giselle Concepcion of Saltus, second speaker, Shenessa Maylor of CedarBridge Academy, third speaker Zaire Lodge of Somersfield Academy and reply speaker Robert Thomas of the Berkeley Institute. The speaker of the house was Vanessa Gilbert of CedarBridge Academy and the time keeper was Elias Baia of TN Tatem Middle School.
During the debate each team raised arguments to support their point of view, which ranged from Blockchain technology and Artificial Intelligence to Big Data and Initial Coin Offerings.
The audience applauded each speaker for their ability to discuss FinTech concepts with great depth and conviction. Top debaters of the evening Salayah Stange, Robert Thomas and Giselle Concepcion were recognized as the winners of the FinTech Challenge Debate and the trio were awarded with a trip to experience a live international debate.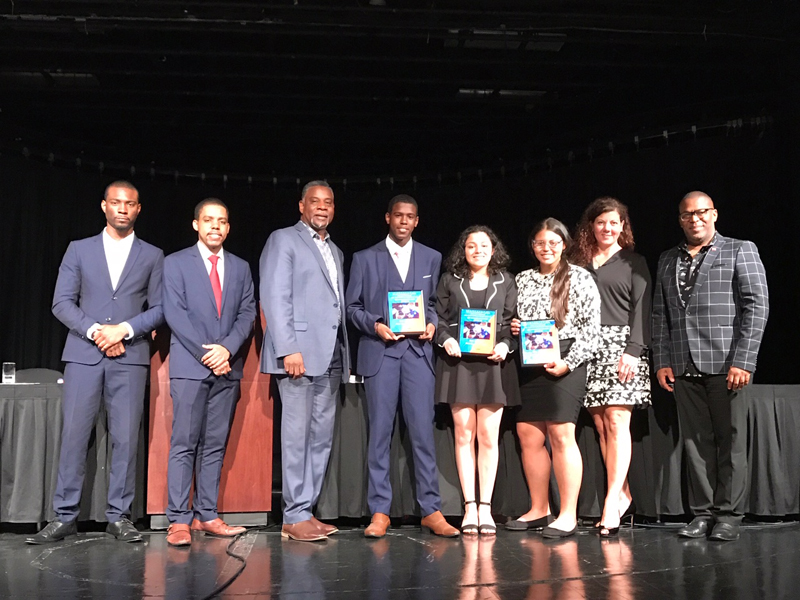 Joanna Saldok, HSBC Bermuda COO and Charitable Executive Sponsor expressed, "Over the years, we have seen the rising importance of employment-linked skills development to today's new technologies. It is HSBC's goal to invest in the people in our community, helping them develop the necessary skills and confidence to secure the jobs of today and tomorrow.
"Our young people researching the subject of FinTech, offers them an opportunity to not only understand the latest global trends and innovations stemming from the industry, but also to critically analyse its implications for Bermuda.
"We were very impressed with the level of knowledge and confidence demonstrated by the students during the debate and wish them the best of luck as they complete their academic studies."
Mr. Gladstone Thompson, Dynamic Debaters & Learners, Executive Director, states, "The knowledge that each student learned during this experience will extend beyond the FinTech Challenge Debate and will give them a distinct advantage to explore this industry into the future."

Read More About
Category: All, Business, News, technology