Jarryd Dillas and Laura Robinson are the male and female winners of the Bermuda Stroke Play Championships held at Port Royal Golf Course. Tracy Nash and Chris Phillips won in the Senior Ladies and Men's Championship Divisions.
A spokesperson said, "We had an exciting conclusion to the Bermuda Stroke Play Championships, with Jarryd Dillas winning the Men's Championship Division after beating Walker Campbell in a sudden death playoff on hole #18.
"With threatening clouds on the horizon and the sound of thunder in the background the two players returned to the 18th tee after shooting a 54 hole aggregate score of 218.
"Both players were on the green in two, but Walker had a difficult downhill right to left breaking putt and was a little long, resulting in a bogey, while Dillas had a shorter downhill putt which he missed, but was able to make par.
Jarryd Dillas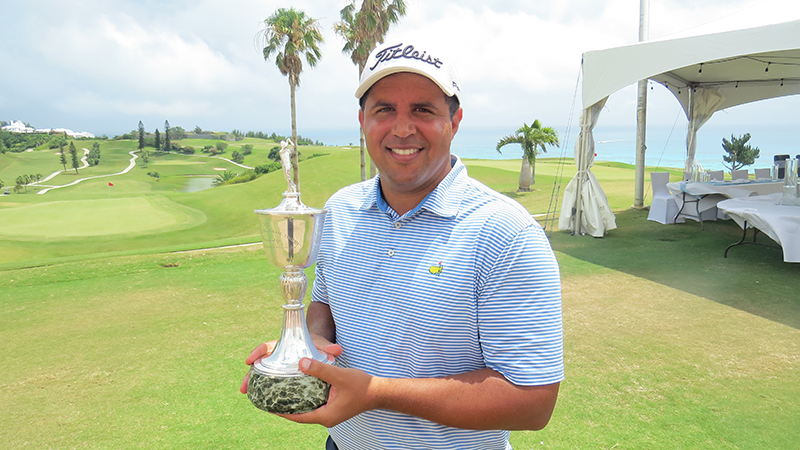 "In the Ladies Championship, a sudden playoff was held after both ladies posted a regulation score of 238. Laura Robinson was successful in getting on the green and making par, but a wayward approach shot found Walikraam in the front right bunker which resulted in a bogey and Laura Robinson became the Ladies Champion for 2019.
"In the Senior Ladies Championship Division, Tracy Nash was the winner with Chris Phillips winning the Senior Men's Championship Division.
Please click here to view the full results.

Read More About