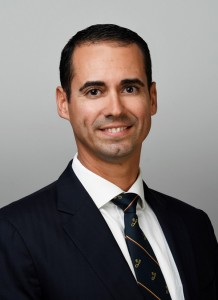 John Portelli has been promoted to the position of Director-Investments at LOM Financial [Bermuda] Ltd.
Mr. Portelli joined the firm in 2010 and has over 20 years of investment experience. Prior to joining LOM, he worked for ScotiaMcLeod, the investment arm of Scotiabank in Toronto for close to 9 years.
Mike Greaves, Sales Manager at LOM said: "I have known John for over 8 years, he's an incredibly hard working professional and it's been a pleasure to watch him build on his accomplishments.
"We look forward to a bright future with him as Director-Investments. Our focus at LOM, and what differentiates us from our competition, is our commitment to providing a high-level service for our clients. John exemplifies this core value and that is key to his ongoing success."
Mr. Portelli holds a Professional Financial Planning designation and a number of certifications including the Canadian Securities Course [CSC]. He specialises in developing customised investment solutions for his clients whether an individual, a trust, a family office or captive.
Commenting on his promotion, Mr. Portelli said, "In the 9+ years I have been at LOM, I have witnessed a transformation by the firm, now a premier asset management firm topping $1 billion in assets earlier this year – a monumental achievement in my opinion.
"I am also very grateful to be able to work with some incredible clients and friends, colleagues and business supporters, which have helped fuel my success."

Read More About