In less than a month, Bermuda will celebrate one of the most anticipated sporting events and holidays on the local calendar – Cup Match - and this year the annual cricket classic will be held in St. George's.
Last week [July 4], Sports Minister Lovitta Foggo hosted a meeting with the St. George's Cricket Club [SGCC] leadership and members of the Bermuda Police Service and various government departments to discuss how the Government can support SGCC as it prepares to host Cup Match.
Also attending last week's meeting was the Minister of Home Affairs, Walter Roban, and among the topics discussed were venue logistics, safety, public transportation, club facility upgrades and field preparations.
Minister Foggo said, "Last week's meeting was part of a series of meetings being held with the St. George's Cricket Club and our government and community partners. Our discussions centered around providing support to the club as they prepare for this premier sporting event.
"The public will recall that last year, the Government committed to assisting both Somerset and St. George's when they host Cup Match. We were encouraged by the work done thus far, and we will continue to work with Mr. Neil Paynter and the SGCC to ensure a successful event for all to enjoy."
Minister Foggo, Minister Roban, SGCC president Neil Paynter, Labour, Community and Sports Permanent Secretary Christopher Farrow, Home Affairs Permanent Secretary Rozy Azhar, Superintendent Na'imah Astwood, National Event Planning Coordinator Lyndon Raynor, Chris Bulley, Department of Planning, Kim Swan MP, Mishael Paynter and Romeo Ruddock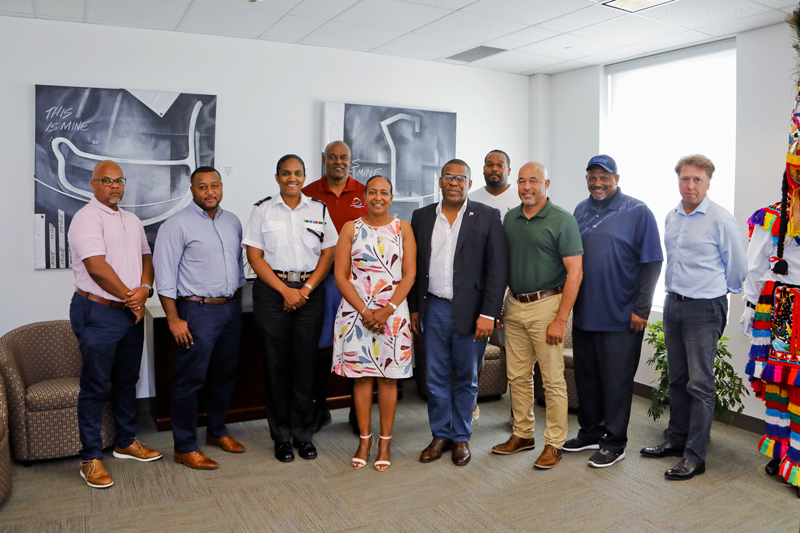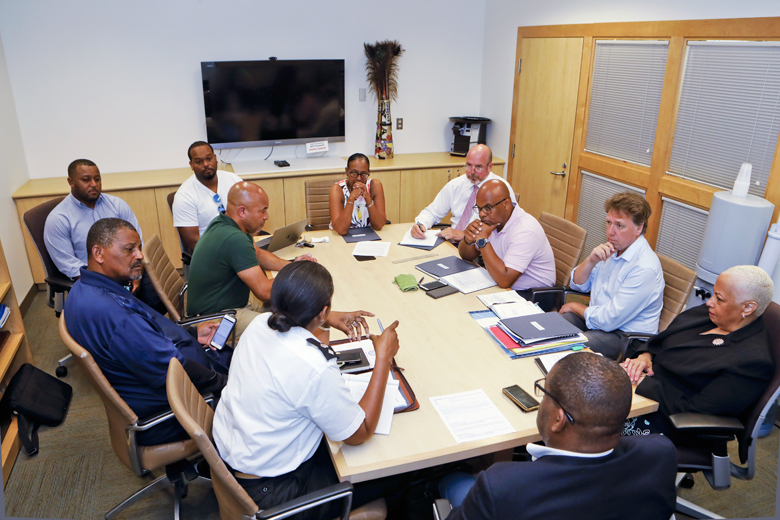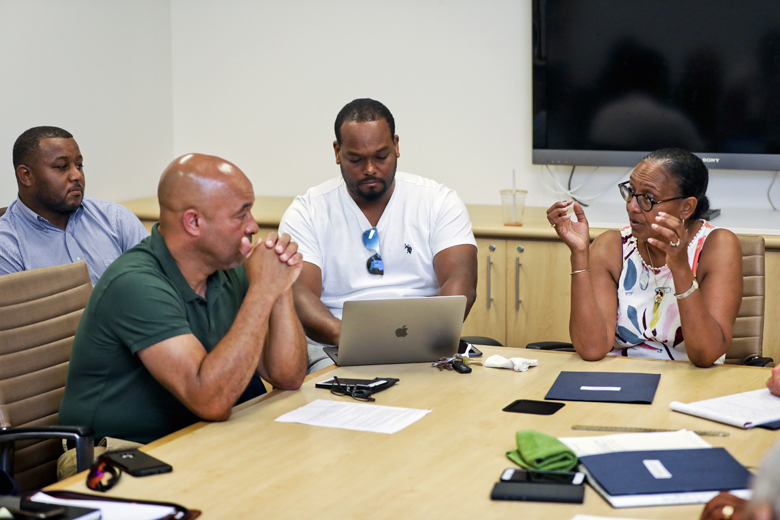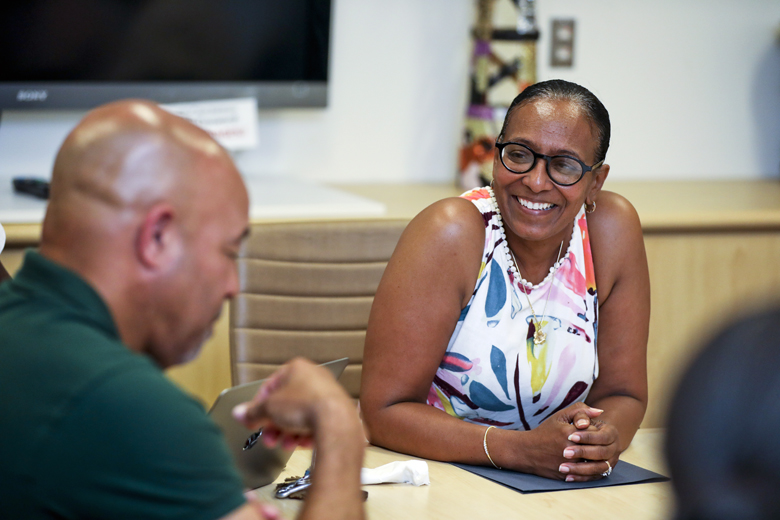 Read More About