Bermuda squash duo Micah Franklin and Noah Browne took on the United States in the Men's Doubles Quarter Finals at the Pan Am Games in Peru.
The pair found themselves down 6-2 in the first game, they were able to stage a comeback to make it 8-6, but the American pair closed out the first game 11-6, and the Americans won the second game 11-7.
The Pan American Games are taking place from 26 July to 11 August, with 7,000 athletes from 41 nations competing in over 400 events across 39 sports; including 17 athletes representing Bermuda in seven sports.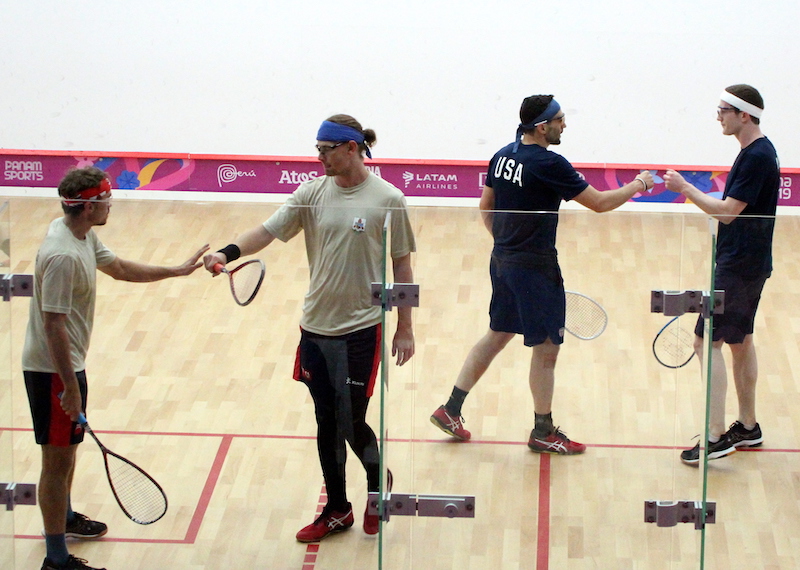 Read More About