The MarketPlace Ltd announced the promotion of Racquel Liverpool to Human Resource Manager.
"In her new role, Ms Liverpool, will continue reporting to the Director of Administration and her major responsibilities will be associated with recruitment, selection, training and development, performance management and employee relations for The MarketPlace and its sister companies, PriceRite and Sears Bermuda," the company said.
"Ms Liverpool has rapidly rose the ranks in her young career as an HR professional, which started when she was seconded to the Government of Bermuda Department of Human Resources from 2012 to 2013. She then joined The MarketPlace as Human Resources Administrator in April 2016, her first role as a HR professional, and was then promoted to Assistant Human Resources Manager in June 2018.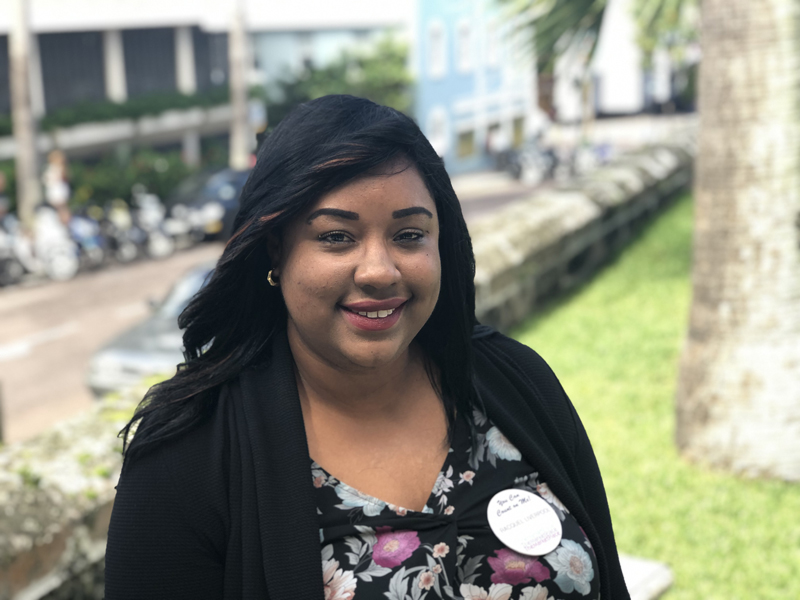 "Ms Liverpool, a recipient of the MarketPlace Education Award, holds a Bachelor of Arts in Science with an emphasis in HR management from the University of Phoenix in Phoenix, Arizona and in August 2019, obtained a Master of Business Administration with specialisation in HR management from Walden University in Minneapolis, Minnesota."
Seth Stutzman, President of The MarketPlace, said: "We are proud and fortunate to have an individual of Racquel calibre. Her rapid success is the epitome of hard-work, dedication and determination.
"Racquel joined The MarketPlace family to continue her professional development, unknowing she would ascend to Human Resources Manager, upon successful completion of her graduate degree, at such an early stage of her career. The tenacity she displayed in the two years it took her to complete her degree, personally and professionally, is truly remarkable, which makes her even more worthy of the role. We are thrilled to welcome her to the leadership team."
Ms Liverpool said: "I would like to thank The MarketPlace for the opportunity for continued growth within the organization. I am elated to be a member of this establishment and the management team. I look forward to working with the management team and employees to contribute to the success of the organization."

Read More About