The public is invited to attend the Pride Edition of PechaKucha Night at 7pm this evening [Aug 29] at the Blue Waters Anglers Club, with the presenters set to include Shari-Lynn Pringle, Roderick Ferguson, Dr. Lucie Fremlova, Linda Bogle-Mienzer, and Joanne Darrell Herbert.
A spokesperson said, "PechaKucha Bermuda is kicking off Pride Week 2019 by hosting its 27th PechaKucha Night on Thursday, August 29th starting at 7pm at the Blue Waters Anglers Club. This incredible night will feature five outspoken, passionate and diverse speakers to highlight important issues that affect the LGBTQI+ community.
"Each presentation is given in the "PechaKucha 20×20" format, in which 20 images will appear on the screen each for 20 seconds, ensuring that our presenters convey their ideas and inspirations quick and to the point. This Pride Edition of Bermuda's PechaKucha Nights is a great opportunity for our community to come together to show support for our LGBTQI+ speakers, build alliances and celebrate the humans of Bermuda. Our aim is to empower individuals to share their expertise and elevate the voices of queer creatives.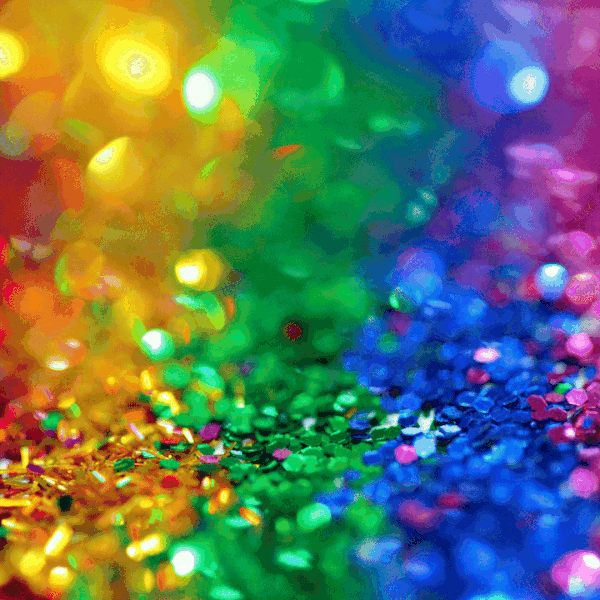 Shari-Lynn Pringle
"We are excited to have Shari-Lynn Pringle return to the stage again for her second PechaKucha presentation. Shari-Lynn has been instrumental in fighting for equality in Bermuda. She will be discussing her experience while she served on the Two Words And A Comma team and the "Vote Yes Yes Bermuda" campaign for marriage equality through social media. She is a voice for black women, an activist for LGBTQ+ and human rights, and a courageous sexual assault survivor. Via the social media presence #MeTooBermuda, she encourages women to tell their stories, spread awareness, and empowers our community to unite and support one another. Shari-Lynn is sharing her story and opinions through her talk, "P is for Pansexual".
Roderick Ferguson
"We will also have Roderick Ferguson share his insights and the challenges faced during his journey in LGBTQ+ activism in our community. As a Bermudian, Roderick delivers first hand, the struggles involved in the legalization of same sex marriage in Bermuda. Now living in New York City, Roderick is returning for our island's debut Pride Week. His presentation will reflect how his participation in Pride celebrations and the fight for LGBTQI+ equality in the United States has healed much of his internalized homophobia, and prepared him for his role in Bermuda.
Dr. Lucie Fremlova
"Our next speaker, Dr. Lucie Fremlova, is a well-known international practitioner and researcher in the areas of race, ethnicity, gender, and sexuality. She will be discussing the progression of LGBTQI+ equality while drawing on her life experiences spanning Czech Republic and Bermuda during her talk titled "LGBTIQ Equality and Intersectionality: Lessons Learnt from Czech Republic". Dr. Fremlova earned her PhD in applied social sciences at the University of Brighton in 2017 with her doctoral thesis investigating the lived experiences of LGBTIQ+ Roma. She is married to a Bermudian and has been a long time activist and member of the LGBTQ+ community.
Linda Bogle-Mienzer
"Linda Bogle-Mienzer is another featured presenter. She is a black gay woman who prides herself in being a community activist. We are thrilled to have her share with us her presentation "Living Unapologetically Gay on Facebook". Linda uses her powerful voice to take on social justice issues that affect our community. With her uncensored, unfiltered, and fearless attitude, we are invited to hear what it's like to live your truth without apology when confronted with hostility on social media. Linda is an ordinary Bermudian who lives an extraordinary world citizen life. She's newly married, and absolutely agrees with people when they refer to her wife as her better half.
Joanne Darrell Herbert
"Finally, Joanne Darrell Herbert is a Bermudian educator and psychotherapist who will be speaking tonight. Her presentation "Creating a Culture of Psychological Safety" will discuss the influences of the Gay Straight Alliance that she started. With the involvement of community support, she believes we can form a sense of "psychological safety" which can create a positive impact for gay people. People should feel safe to express themselves without the fear of negative consequences – this is not a privilege, but a right.
All are Welcome
"All are welcome. Admission is free, but seating is limited. Doors open at 7PM, so come early to enjoy the famous fish fry dinner and drinks which are available for purchase. Attendees are encouraged to bring reusable cups, dishware and cutlery to help reduce waste. Donations are encouraged and allow us to give back to those who helped make this amazing event possible.
"Come join us for a memorable and vibrant night to celebrate Bermuda's LGBTQI+ community and the upcoming Bermuda Pride Weekend! Spark a conversation with your neighbor regarding human rights issues, love, equality, marriage, community, self-expression, inclusiveness, safe spaces, authenticity, your truth, identity, coming out, freedom, individuality, diversity, and much more!
"PKN Events are held four times a year. Anyone interested in presenting at next PechaKucha Night is invited to contact the team at pechakuchabermuda@gmail.com or visit our website and our Facebook page. We are always looking for volunteers. Hannah Collins designed the special 27th edition Pride poster."

Read More About
Category: All, Entertainment