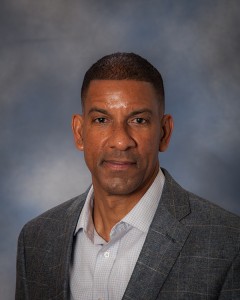 The "cannabis industry is the fastest-growing industry and job market in North America with products requiring substantial insurance."
That is the view of Mark Simons, the moderator of a panel at the forthcoming Bermuda Insurance Institute annual conference discussing the implications of cannabis on the reinsurance industry.
"Cannabis could be a $2 trillion to $3 trillion industry in a decade and this will be an enormous insurance opportunity," said Mr Simons, Senior Vice President – FINPRO, at Bowring Marsh.
"The opportunities in the cannabis space are endless, aside from the known medical and recreational side of things, there is massive beverage potential, sleep and pain management, animal health and arthritis.
"The major tobacco, alcohol and pharma companies are taking large positions in the major cannabis players which is indicative of things to come – they see how cannabis is going to structurally change the market.
"The cannabis industry is the fastest-growing industry and job market in North America and this trend is going global as well. The producers of these products will require substantial insurance."
The theme of this year's BII conference is transformation and Mr Simons said: "Cannabis is the most transformative and potentially disruptive product of our generation.
"There are some key points worth noting – when cannabis becomes Federally legal in the US, there will be much more competition, no doubt. However, that is certainly not happening anytime soon so we're looking to 2021 at the earliest.
"When it is Federally legalized, the market will explode and there will be lots of new companies for the insurance/reinsurance markets to offer coverage for all types of exposures.
"Cannabis companies currently are grossly underinsured versus traditional risks; this is a huge opportunity in and of itself and the universe is still small but new cannabis companies list daily so the market will continue to expand.
"Companies are only starting to scratch the surface on global opportunities."
The conference takes place on October 3 at O'Hara House, on Bermudiana Road, from 8.30am to 4.30pm.
Read More About