Bermuda's 29-man squad for today's [Sept 21] Caribbean Cup fixture against Guadeloupe in the Rugby Americas North championships 2019, were crowned champions after they defeated Guadeloupe 33-10 at the National Sports Center.
Bermuda took the lead in the first minute when Alex Brown went over for a try and Dan Cole kicked the conversion to set the score at 7 – 0.
Both teams missed penalty attempts before Bermuda doubled their lead in the 25th minute when Jamie Baum scored a try and Cole kicked the conversion.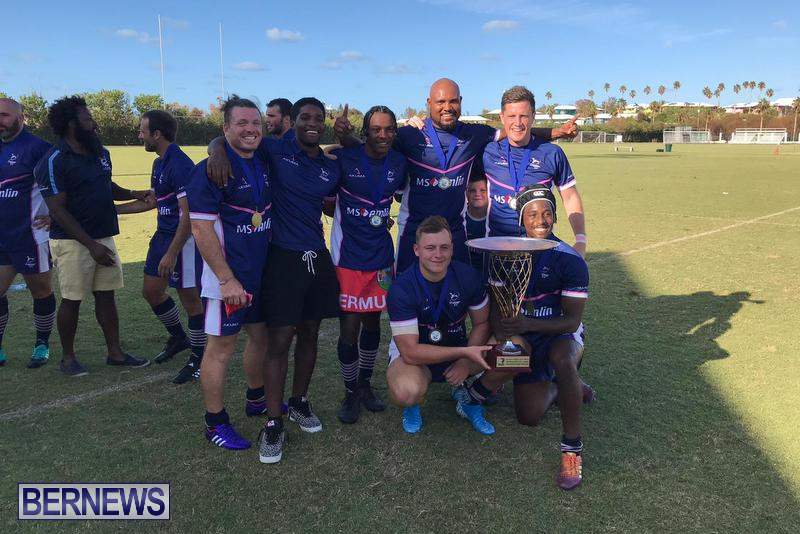 Guadeloupe's Francois Carbonel missed his second penalty attempt, as Bermuda took the 14 – 0 lead into the half-time break.
Guadeloupe finally got on the board when Yann Guenec kicked a penalty in the 52nd minute. When Alexandre Dagorn stole the ball and ran it in for a try from the halfway line, they were down by six and with Guenec kicking the conversion, Guadeloupe was within 4.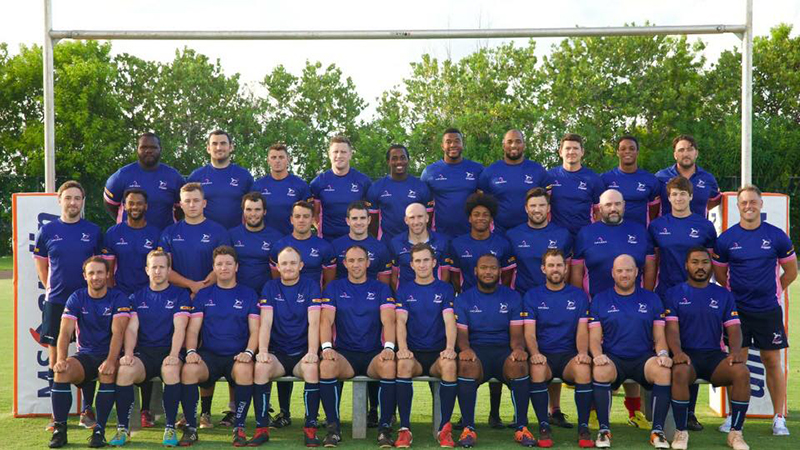 In the 64th minute Bermuda was awarded a penalty try to extend the lead to 21 – 10. Less than a minute later Brown scored his second try of the game and then Cole kicked the conversion for the 28 – 10 lead.
Baum would score his second try of the game when he out sprinted the defense, but the conversion was missed to leave the score 33 – 10.

Read More About